She Is Beautiful – Zhang Xinyi, Guo Jingfei
She Is Beautiful is an urban comedy directed by Zhao Yichao, led by Zhang Xinyi and Guo Jingfei, co-starring Zhu Yongteng, Chen Zheyuan, Liang Dawei, Zhou Shixuan, Meng Qin, Wang Shuo, and Zhao Qi.
The drama tells the story of Zhang Xiaona, who is promoted to the position of a vice president just after her thirtieth birthday. Although her career is so successful, her love life is a failure. Xiao Wei, her younger brother, who has made Xiao Na's love life a priority, is selecting a husband for her at a prestigious marriage agency.
Details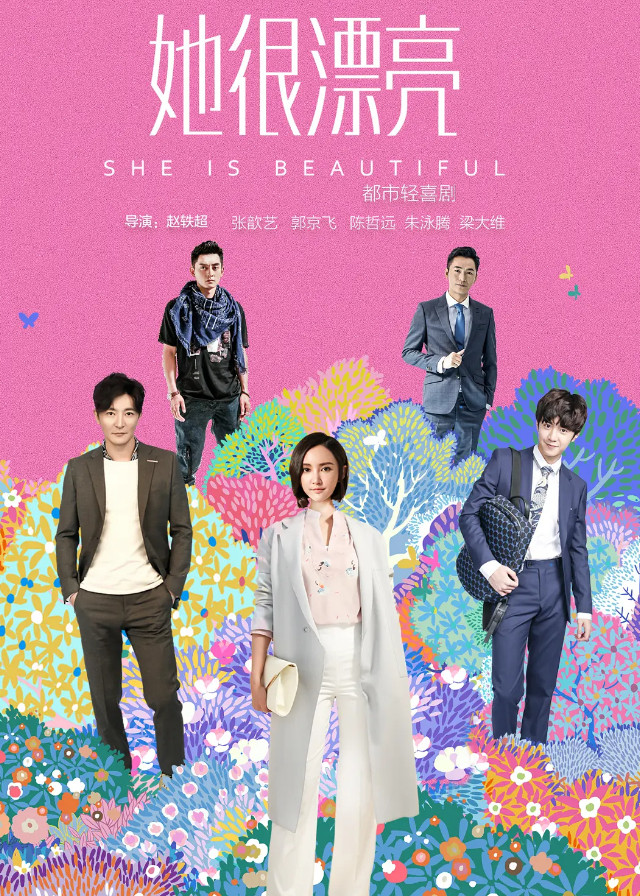 English Title: She Is Beautiful
Chinese Title: 她很漂亮
Genre: Urban, Comedy, Romance, Drama
Tag: Rich Male Lead, Love/Hate Relationship, Nice Male Lead, Multiple Couples, Strong Female Lead, Rivalry
Episodes: 40
Duration: 45 min.
Director: Zhao Yichao
Writer: Cui Jie
Producer: Shang Na
Product Company: LAJIN, YOUNG
Released Date: 2018-04-30
Watch On: Chinese Drama HQ, NewTV热播剧场 Hit Drama, Prime Video
Cast
Synopsis
Although Zhang Xiaona has a birthmark on her face, she does not feel inferior because of it. On the contrary, Zhang Xiaona firmly believes that a good life has nothing to do with one's looks, but rather with one's hard work.
With her hard work and intelligence, at the age of thirty, she has become the female president of her company. Although she has achieved great success in her career, Zhang Xiaona's love life is still blank.
Xiaowei is Zhang Xiaona's younger brother. Although they are ten years apart, the siblings are very close to each other.
In order to let his sister get married smoothly, Xiaowei was so worried that he even applied for a Supreme VIP on a dating website for his sister.
Suddenly, two men, Chang Qing and Su Yi appear by Zhang Xiaona's side. Which one of them is Zhang Xiaona's true love?
Reviews
You May Also Like
Related Posts