The Bachelors – Guo Jingfei, Jia Nailiang, Tan Zhuo, Dylan Xiong
The Bachelors is an urban romantic drama directed by Ma Ming, led by Guo Jingfei, Jia Nailiang, Tan Zhuo, and Dylan Xiong Ziqi, co-starring Wu You, Yang Xinming, Feng Hui.

The drama tells the story of the family life of Qi Guosheng, a retired teacher who has been widowed for many years, and his three sons who have very different personalities. No matter how wretched they are, they cannot stop pursuing love and moving forward in the midst of bickering.
Details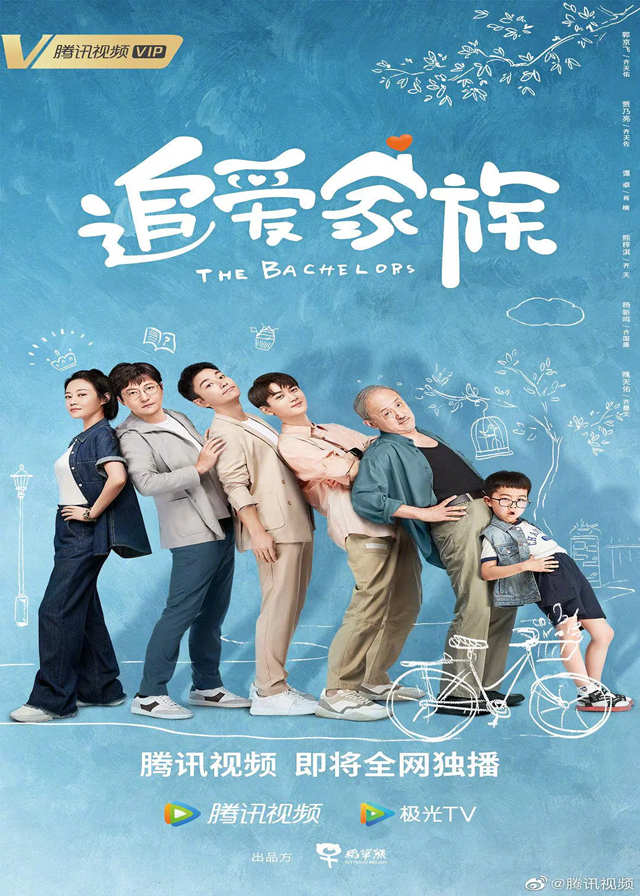 Cast
Synopsis
Qi Guosheng, a retired teacher, has been widowed for many years and loves to save face in everything, but his three sons do not bring him any glory at all.
The eldest son, Qi Tianzuo, is a three-star Michelin dessert chef and has been afraid of marriage because of misunderstandings about his parents' marriage.
The second son, Qi Tianyou, a university teacher, has been divorced.
The third son, Qi Tian, is also facing emotional difficulties.
Together with the youngest grandson, Qi Mowen, the Qi family has become a proper boys' dormitory.
The five men crammed into a house and did not get along well with each other. The reality and the past, coupled with the old Qi family's temper, their living is wretched.
Although life is full of mess, they still want to go ahead cheerfully. Nothing can stop their pursuit of a good life heart.
Finally, the family does not quarrel and finally moves towards happiness!
Reviews
You May Also Like
Related Posts