Road to Rebirth – Jia Nailiang, Ivy Chen
"Road to Rebirth" is a modern urban drama directed by Chen Chang, starring Jia Nailiang and Ivy Chen in the lead roles, co-starring Chen Xiaocheng, Ran Xu, Liang Chao and Peng Bo.

The drama tells the inspiring story of Su Xing, a drama school top student who becomes a superstar, but gradually loses himself in the bizarre entertainment industry.
Details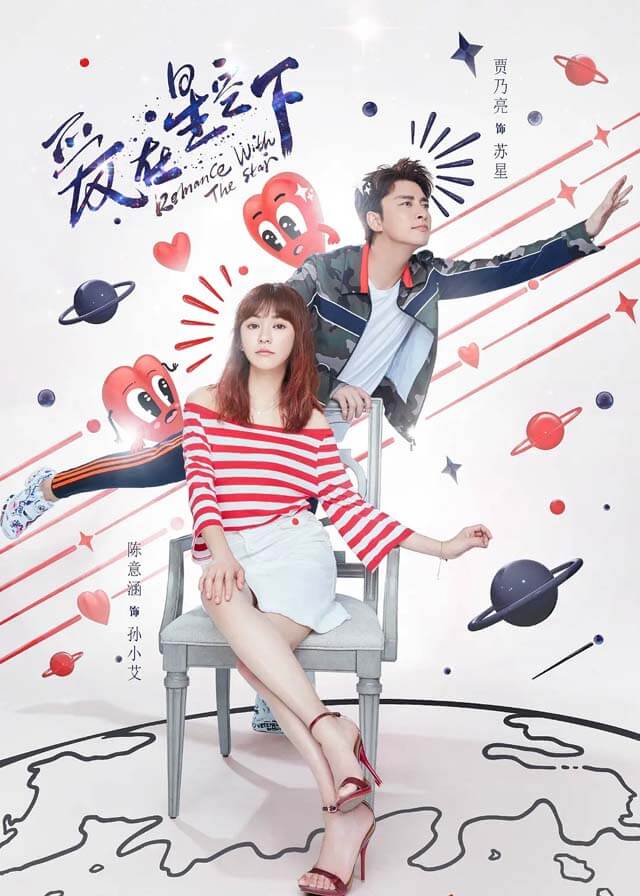 English Title: Road to Rebirth
Chinese Title: 爱在星空下
Genre: Modern,Urban
Episodes: 46
Duration: 45min
Director: Chen Chang
Writer: Liang Zhenhua, Li Hua
Producer: Liang Jianhua
Product Company: Flying Youth, Perfect World, Tongle Entertainment
Broadcasting website: Tencent Video, iQIYI, YOUKU
Release date: March 17, 2021
Cast

Jia Nailiang as Su Xing

Ivy Chen as Sun Xiaoai
Synopsis
The super idol Su Xing (Jia Nailiang) meets Sun Xiaoai (Chen Yihan), a spirited girl from a small town.
Afterward, Sun Xiaoai mistakenly believes in the rhetoric of her cousin Zhu Li (Chen Xiaoyun) and takes up the position of Su Xing's personal nanny.
During the time they spend together, Sun Xiaoai discovers a lot of unknown sides of Su Xing, such as his actions of helping to raise children who are out of school, caring for his sick fans, and protecting his sister's reputation.
However, Su Xing is framed by Zhu Li and lost everything overnight, but Sun Xiaoai stands behind him and never gives up.
Su Xing bravely faces adversity and is determined to return to his original heart and start as a qualified actor, while Sun Xiaoai also takes up the important role of an agent.
Su Xing's negative image is replaced by his dedication and hardworking attitude, which helps him to return to the top of his career.
In the end, Su Xing is awarded the title of movie star and his love with Sun Xiaoai blossoms.