Don't Forget I Love You – Gulnazar, Jasper Liu
Don't Forget I Love You is a romantic film directed by Huang Zhenzhen, led by Gulnazar and Jasper Liu Yihao, with special appearances by Zhang Xinyi and Ma Zhiwei, co-starring Zhang Yang and Luo Ji.
The film tells the story of Lu Yao, a composer whose life is completely disrupted by a cognitive shock he experiences every day after a brain disorder following an operation; a counselor, Xing Yue, provides Lu Yao with special psychological counseling and her presence brings about a dramatic change in Lu Yao's life, allowing him to find himself again.
Details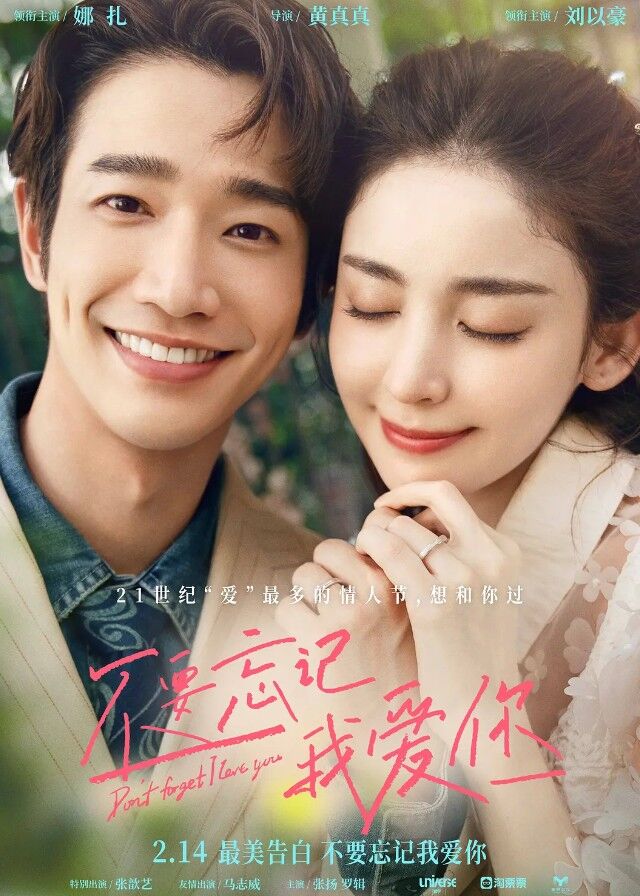 Cast
Synopsis
Star Yue fell in love with a special person: her boyfriend Lu Yao wakes up every day with no memory of what happened the day before.
Yesterday's intimate lover became a stranger in the blink of an eye, repeating this cycle over and over again.
Is this an unbearable pain and suffering or a fortunate opportunity to experience the excitement of a first encounter with life? Can the intuition of love truly not be hidden and not be forgotten?
Reviews
You May Also Like
Related Posts