The Legend of Sun and Moon – Dilraba Dilmurat, Shawn Dou
The Legend of Sun and Moon (Saga of Light) is a fantasy comedy directed by Jin Yimeng, starring Dilraba Dilmurat and Shawn Dou.
The film tells the love story of Chang E and Hou Yi.
Details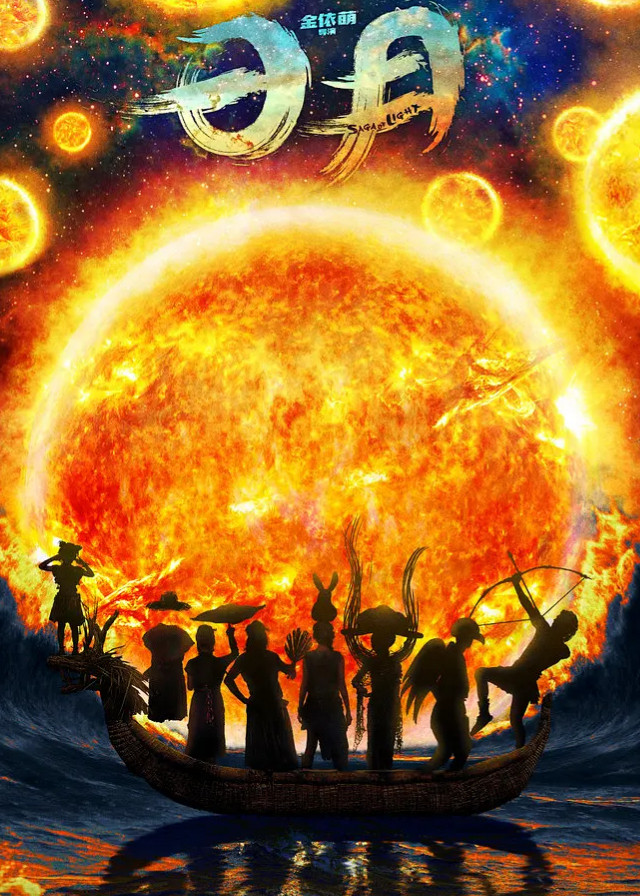 English Title: The Legend of Sun and Moon
Chinese Title: 日月
Genre: Romance, Fantasy, Comedy, Family
Duration: 110 min.
Director: Jin Yimeng
Writer: Jin Yimeng, Zhao Moyan, Dwayne Smith
Producer: Jin Yimeng, Bai Jin, Gong Ying, Gui Youming, Zhang Xuan
Released Date: -
Boradcast Website: -
Cast
Synopsis
In the ancient seaside village of Goldfish, Chang E, a beautiful girl, and Hou Yi, a young man from the forest, were a pair of childhood friends.
Tired of the boring life in the small fishing village, the freedom-minded Chang E was determined to explore the outside world.
On the day she planed to leave home, the peace of the village was shattered by the sudden ceremony of the Dragon King to choose a wife...
Reviews
You May Also Like
Related Posts
Does Dilraba Dilmurat have a Boyfriend? Secret Marriage Rumor Troubled Her Much

Vin Zhang Binbin's Rumored Girlfriend, Who Is His Ideal Type?

Yang Yang, Dilraba: Is It Possible For them To Be In A Relationship In Reality?

Will Johnny Huang And Dilraba Declare Together After The Spring Festival Gala

Luo Yunxi and Dilraba His Favorite Actress on the same stage

Dilraba and Johnny Huang were suspected of being in love, fans asked the studio to disprove the rumor.

Who Is Shawn Dou Xiao's Girlfriend? Dating Laurinda Ho

Shawn Dou Photos

Dilraba Dilmurat Photos

Dilraba, Leo Wu Lei Playing A Couple In "The Long Ballad" Led A Hot Discussion On The Net.

Yang Yang, Dilraba: The Wedding Scene Of "Jing Tu CP" Was Exposed In Advance.

Diliraba's Suspected Pregnancy Triggered The Discussion Once Again

Shawn Dou Dramas, Movies, and TV Shows List

Dilraba Dilmurat Dramas, Movies, and TV Shows List

The Two Sweet Dramas Starred By Yang Yang, Ding Yuxi, Who Will You Choose?