The Great Wall – Matt Damon, Jing Tian
The Great Wall is a fantasy action film directed by Chinese director Zhang Yimou and co-starring Matt Damon, Jing Tian, Pedro Pascal, Willem Dafoe, Andy Lau and Zhang Hanyu.
Set in China during the Song Dynasty, the film tells the story of European mercenary William Garlin who, while imprisoned at the Great Wall, decides to join an army of elite Chinese warriors to fight against the monstrous Taotie when he discovers that the giant wall is under siege by a fearsome predatory monster.
Details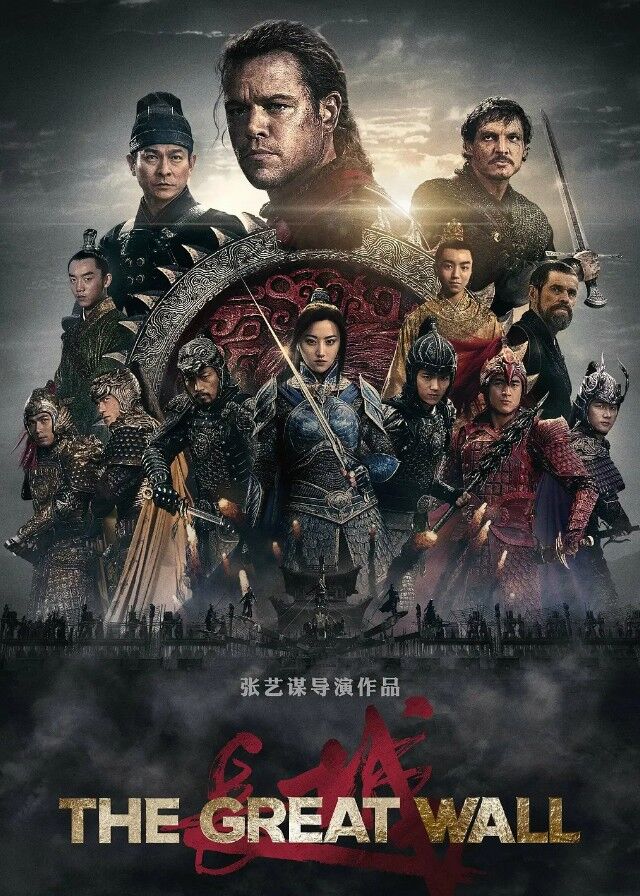 English Title: The Great Wall
Chinese Title: 长城
Genre: Fantasy, Action, Adventure
Duration: 104 min.
Director: Zhang Yimou
Writer: Tony Gilroy
Producer: Thomas Tull, Charles Roven, Jon Jashni, Luo Yi
Released Date: 2016-12-16
Broadcast Website: YouTube, Prime Video
Cast
Synopsis
In ancient China, there existed a monstrous creature known as the Taotie, which preyed on humans. Every sixty years, the Taotie would gather and invade human territory in search of food. The purpose of the human army, who defended their land by constructing the Great Wall, was to resist the invasion of these creatures. William Garin, a foreign mercenary in search of black powder for profit, and Pero Tovar, found themselves accidentally entering the Great Wall of China. They encountered the secretive Chinese military force, the Nameless Order, who were dedicated to combating the Taotie. They witnessed the elite skills and bravery of the Nameless Order, and were moved by the trust and sacrifices among the warriors. Inspired by this, William Garin wholeheartedly joined the fight to protect humanity.
However, during the course of their battles, they discovered that the Taotie army was continuously evolving. Eventually, they managed to breach the Great Wall and make their way towards the imperial palace, initiating a large-scale war.
Reviews
You May Also Like
Related Posts