Secret Fruit – Arthur Chen, Ouyang Nana
Secret Fruit is a youth film directed by Lian Yiqi, starring Arthur Chen Feiyu and Ouyang Nana.
The film is based on Rao Xueman's novel of the same name and tells the story of a young girl, Yu Chizi, and her childhood friend, Duan Bowen, about the secrets of their youth.
Details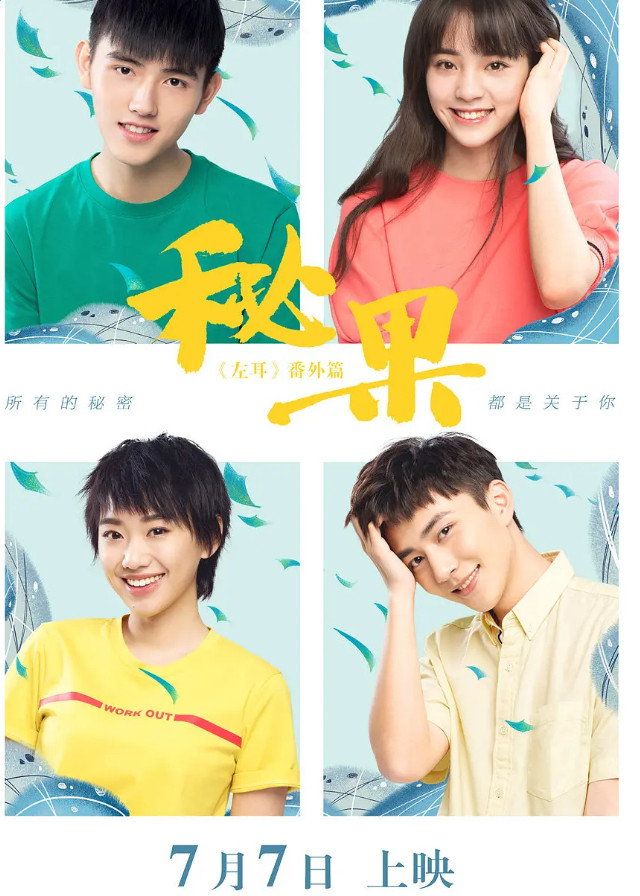 Cast
Synopsis
Seventeen-year-old Duan Bowen lost his mother at a young age and is at odds with his stepmother.
In the school, he meets "Xiao Er Duo" and falls in love with the "young and pretty" teacher, which is his biggest secret.
But what he doesn't know is that his childhood friend, Yu Chizi, likes him. That is Yu Chizi's secret too.
In her sophomore year, Yu Chizi finds that her friend Si Jia Li has an unusual relationship with Duan Bowen, and she also discovers Si Jia Li's secret.
So Yu Chizi devises an elaborate plan to get back at Si Jia Li, but the truth of the matter surprises her.
Reviews
You May Also Like
Related Posts