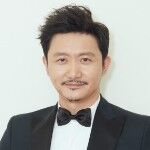 Tu Songyan dramas, movies, and TV shows list contains the best TV series, films of Tu Songyan and the ongoing and upcoming shows. The list will be updated continuously, bookmark this list to get the latest tv shows of Tu Songyan.
Tu Songyan Dramas List
2023-04-15

#1

Family, Life, Romance

Ma Yili, Bai Yu, Li Tingting

The three cousins of the Zheng family get along very well with each other. Zheng Dongni is rebellious due to the influence of her family of origin, and after repeatedly encountering obstacles, she marries far away in Germany. Before she leaves, she wants to take her cousin Xijue to Germany. However, Zheng Xidu is raised by his third uncle and third aunt because his parents died when he was young, he is determined to stay in Long Cheng to repay the kindness of his extended family. Zheng Xijue helps his little uncle to change his life, but he suffers a heartbreaking breakup. Then Jiang Ciao, Dongni's best friend, appears at the right time and they start a relationship. After her father falls ill and her mother passes away, Dongni grows up and takes on the responsibility of her small family and becomes the "pillar" of the family. Zheng Nanyin has a long-distance relationship at university that causes "chaos" for the whole family. To prove her sincerity, she gets married to her lover, Su Yuanzhi. Zheng Xijue has to leave Jiang Cao behind time and time again because he is fully committed to taking care of his extended family, and their relationship is almost on the verge of collapse. After all the setbacks, they gradually realize that the warmth and perseverance of Xijue are the true meaning of family. They gradually mature to warm each other in their own way.

2023-03-27

#2

Urban, Romance, Sport

Leo Wu, Zhou Yutong

Liang You'an, a workplace elite who has reached a bottleneck in her life, and Song Sanchuan, an athlete who is used to riding the bench, join a tennis club by chance. One is a new club manager and the other is a badminton-turned-tennis player. They work together with their teammates to build a remarkable professional club against all odds. In the process, Liang You'an and Song Sanchuan gradually develop an affection for each other but also face conflicts from their ideas and experience. As the club develops, they surpass themselves and strengthen their trust as they take on challenges one after another, ultimately reaping the rewards of professional growth and beautiful love.

2023-01-15

#3

Sci-fi, Drama

Zhang Luyi, Yu Hewei, Chen Jin

In 2007, there was an unusual disturbance in the basic science of the Earth, which led to shock and worry in the scientific field. Scientists committing suicide, countdowns to near-miracles, secretive "Science Boundary", and the mysterious "Three-Body" game ...... Nanoscientist Wang Miao is taken to the Joint Operations Centre by police officer Shi Qiang and infiltrates an organisation called "Science Boundary" to assist in the investigation. In the mist, Wang Miao comes into contact with an organization called ETO and discovers that its commander-in-chief is actually Ye Wenjie, the mother of Yang Dong. Yang Dong is a scientist who died by suicide. As the ETO and the Operations Centre play games with each other, Wang Miao and Shi Qiang gradually determine that the world in the game "Three-Body" really exists. And the source of all the events is a struggle for survival between two civilisations. With the combined efforts of the Joint Operations Centre and the scientists, Wang Miao and Shi Qiang have strengthened their faith and rekindled their hope, leading people to continue to prepare for fighting the imminent invasion of the "Three-Body" in the future.

2023-01-03

#4

Drama, Life, Romance

Liu Yifei, Li Xian

Xu Hongdou's life and work were at a low point due to the death of her best friend, so she went alone to the "You Feng Little House" in the village of Yunmiao in Dali to rest and adjust. There, she met Xie Zhiyao, a local man who had left his high-paying job to start a business in his hometown, and a group of peers from the big city. During their daily life together, Xie Zhiyao found Xu Hongdou's kindness and seriousness, and invited Xu Hongdou to use her years of experience in the hotel industry to help improve the service awareness of the local staff and help develop the cultural tourism business of Yunmiao Village. At the same time, Xu Hongdou was also impressed by Xie Zhiyao's vision of building up his hometown so that the villagers could have something to fall back on. Then, they fell in love with each other. In Dali, Xu Hongdou and the others in the small courtyard were moved by the hard work and resilience of the local villagers and their bitter, spicy and sweet lives. They re-examined their past, helped each other and inspired each other, and gain the strength to start again.

2022-11-03

#5

Urban, Youth, Romance

Arthur Chen, Zhang Jingyi

Zhu Yun has just started her college life and her world has been changed completely by the intrusion of the "bad boy" Li Xun. He was treated by Zhu Yun as an uneducated rich guy, but his real identity is actually a special admission to the school, a rare programming genius. After a few encounters, both of them have some appreciation for each other. When senior Fang Zhijing makes trouble for Zhu Yun several times, Li Xun steps in to defend her and invites her to join the team he has formed to win a major programming competition on behalf of the school. During their time together, love gradually sprang up between them and they bravely came together in spite of their family differences. When they are getting closer and their business plan is close to success, Fang Zhijing indirectly causes Li Xun's elder sister to have a car accident, and Li Xun is sentenced to jail for injuring Fang Zhijing under his grief and impulse. After being released from prison, Zhu Yun never gives up and helps Li Xun turn the tide, beating his rivals Fang Zhijing and Gao Jianhong in the business competition and taking back the company. In the end, Zhu Yun's unreserved dedication allows Li Xun to finally cross the hurt brought about by his family and learn to open his heart and embrace the love that belongs to him.

2021-12-11

#6

Family, Life

Zhou Xun, Huang Lei, Tang Yixin

Liu Xiaomin divorced her ex-husband a long time ago and came to work in Beijing from a small place. She met and got to know Chen Zhuo, who had also been divorced. On the first anniversary of their relationship, her mother Wang Sumin and her son Jin Jiajun suddenly came to Beijing, so Liu Xiaomin and Chen Zhuo had to hide their relationship more careful. However, when her ex-husband came to Beijing and kept pestering her, her romance with Chen Zhuo was discovered by more and more people. Their respective children have become too close, and her sister's marriage has taken a bit of a tumble. A series of troubles ensued. But Liu Xiaomin and Chen Zhuo use love and forgiveness to solve the various problems in their relationship and life, and eventually reap the benefits of growth and true happiness.

2021-10-21

#7

Urban, Business, Political

Jin Dong, Yan Ni, Huang Zhizhong

Founded in the 1930s, Huafu was one of the first state-owned enterprises in New China and grew into a comprehensive central enterprise group after the reform and opening up. While Huafu was about to celebrate its 80th birthday, its subsidiary company, Jingzhou Huafu, was in great difficulties, and Lin Manjiang, the chairman of Huafu, sent Qi Benan to Jingzhou to help the company get out of trouble. When Qi Benan arrived, he found that the problems of Jingzhou Huafu came from both the changes of the market environment and its own management problems. On the one hand, he had to unite Shi Hongxing, Niu Junjie, and others, resolve the original conflicts between them, rationalize the internal relations of the enterprise and restructure the company. On the other hand, he also had to seek the support of the municipal party secretary to deal with the relationship between being a central enterprise and the local government. In this process, Qi Ben'an's original intention remained unchanged and he steadfastly took the civilized development road of production development and good ecology, which eventually brought Jingzhou Huafu out of the predicament and also accumulated useful experience for the reform of state-owned enterprises and the transformation and development of resource-based cities.

2021-07-26

#8

Urban, Romance

Yang Yang, Dilraba Dilmurat

After ten years, Qiao Jingjing's unexpected to reunite with her former high school classmate Yu Tu in a game, who had rejected her in high school. They have not seen each other for ten years since the first parting of the high school entrance exam. However, in fact, he can see her everywhere, in various news media, various large and small screens, even subway ads, bus stops. There is her figure everywhere. Qiao Jingjing was an ordinary girl during her student times. But after ten years, she transformed into a popular actress, and became the spokesperson of the game "Arena Of Valor" In order to restore the image of the spokesperson, she starts to practice her game skills. In such coincidence, on the online game re-encounters the game master Yu Tu, and invites him to be her game coach. Ten years later, she confesses her love to Yu Tu again, but she is rejected once again. During the period of being her game coach, the relationship between them becomes much closer and they get to know each other better. After losing her, Yu Tu realizes how important she is to him and decides to pursue her with a "love letter".

2021-06-28

#9

Urban, Romance

Sun Yi, Vin Zhang

Xia Yan, Han Shuang, Zhao Xiaolei and Xiang Nan are good girlfriends who have known each other since their college age, and they work and live in the same city. Xia Yan aspires to design a quality app that can change people's lifestyle, so after graduation, she stays in the metropolis where the IT industry gathers, and with her hard work, she eventually becomes a project leader of SG Group and gains sincere love. Han Shuang, who comes from a wealthy family, is able to jump out of the comfort zone and start working independently as a part-time store assistant in a fashion furniture store in order to hold on to her design dream. She and Mark, a doctor, finally became a couple after numerous trials and tribulations. Born in a traditional family, Zhao Xiaolei was tragically broken up by her boyfriend on the eve of her wedding. With the encouragement and help of several friends, she finally got out of the shadow of her lost love and found her confidence and self. Doctor Xiang Nan seems calm and sensible, but she is closed inside, until an accident makes her regain her faith in life. Through all the twists and turns, the four young girl encourage and support each other, work together to solve the various problems and confusions that occur in each other's lives, and witness each other's growth and transformation.

2021-05-04

#10

Political, Drama

Jin Dong

The drama features 40 groups of characters and stories in four stages: the revolutionary period, the construction period, the reform period, and the rejuvenation period, documenting the moving journey of the continuous struggle of the Communist Party of China to achieve the Chinese dream of national rejuvenation by uniting and leading the people, carrying the torch of ideals and faith, seeking national independence, people's liberation, and national prosperity

2020-09-29

#11

Drama, Medical

Zhang Jiayi

The drama tells about the people and events of the Chinese military and civilians in the fight against COVID-19. Among them are the medical and nursing workers from all sides who recklessly built a "great white wall" for the people. There are the ordinary but great take-away boys and special bus volunteers. There were ordinary citizens who saved themselves and helped each other. There were builders who were actively involved in the Hospital construction. There are the CDC, community, and public security personnel who joint prevention and control work. There are young people who have mistakenly stayed in Wuhan to become volunteers in the fight against the epidemic. There were those who overcame all the difficulties to switch production to masks and contributed to the "resumption of production and work". These ordinary people formed the main force in the fight against the epidemic in all walks of life and made an indelible contribution.

2020-08-10

#12

Youth, Family, Life

Tan Songyun, Song Weilong, Zhang Xincheng

Three children who are not related by blood and have suffered different traumas in their original families are brought together by coincidence to become brother and sister. The elder brother Ling Xiao, the second brother He Ziqiu, and the younger sister Li Jianjian are raised by two fathers Li Haichao and Ling Heping. They support each other and grow up together. After graduating from high school, the two brothers return to their families of origin. On one side is the new family that they recognize and cherish each other, and on the other side is their biological parents that they cannot choose but have an indifferent relationship. They wandered between two families. Nine years later, the brothers return to their new families and are finally reunited, but the psychological problems caused by their families of origin still follow them. Facing various difficulties in life, they choose to make a concerted effort to get through them. After some trials and tribulations, they finally bravely step out of the shadow of their past, allowing their parents to face their problems and making each other become better and better.

2019-06-13

#13

Urban, Family, Life

Sun Honglei, Xin Zhilei, Joseph Zeng

Huang Chengdong has to take his son, Huang Xiaodong, abroad to study due to his wife Dong Meiling being refused a visa. They meet Wu Dandan, a classmate of Huang Xiaodong, and Lin Sa, the girlfriend of Wu Dandan's father, who is also a foreign student. Huang Xiaodong falls in love with Wu Dandan. And Huang Chengdong and Lin Sa also become important people in each other's lives. Huang Xiaodong and other international students, as well as Huang Chengdong and the parents of other international students, have faced accidents and hardships in a foreign country, but are finally adapting. At this point, Huang Chengdong learns that Huang Xiaodong was not his son. Dong Meiling comes to divorce Huang Chengdong and gets back together with Huang Xiaodong's biological father. Meanwhile, a crisis of confidence erupts between Lin Sa and Wu Dandan's father because of her ex-boyfriend's entanglement. The conflict gradually escalates, causing Lin Sa's life to fall apart. The children begin to be involved in school bullying incidents. Under the leadership of Huang Chengdong and Lin Sa, the bullying incident goes through many twists and turns and is finally resolved peacefully. The two generations also begin to understand and accept each other.

2016-05-01

#14

Urban, Romance

Yu Feihong, Yang Le

Yao Lan, who is nearly thirty-three years old, suffered robbing marriage by the groom Tian Kun's ex-girlfriend. She left in anger and canceled the wedding. But this incident accidentally leads to an inseparable relationship between Yao Lan and Lu Xiaobei, an older boy. There is a nine-year age difference between them, but Lu Xiaobei's energy and romance and Yao Lan's maturity and stability make them deeply attracted to each other. Reason tells Yao Lan not to indulge in this blind passion. In reality, the problems of sister-brother relationships are revealed one after another: differences in values, incompatible rhythms of life, opposition from family members, etc. Yao Lan is exhausted by all this and finally breaks up with Lu Xiaobei in pain. Yao Lan meets Tian Kun again, and they resolve their differences. Tian Kun appreciates and understands Yao Lan and asks for a chance to share his life with her. Lu Xiaobei returns , he has grown up after the storm and takes up all the responsibilities and bravely takes Yao Lan's hand. True love finally brings these two lovers together and allows both of them to experience growth in their lives.
Related Posts