Three-Body – Zhang Luyi, Yu Hewei, Wang Ziwen
Three-Body is a science fiction drama directed by Yang Lei, starring Zhang Luyi, Yu Hewei, Chen Jin, Wang Ziwen, Lin Yongjian, and Li Xiaoran.
Based on the novel of the same name by famous science fiction author Liu Cixin, the drama tells the story of an anomalous disturbance in Earth's basic scientific research, which triggers panic and turmoil in the scientific field. Wang Miao, a nano-physicist, and Shi Qiang, a detective, join forces to uncover the mystery of an unknown extraterrestrial civilization and "fight" the invading "Three-Body".
Details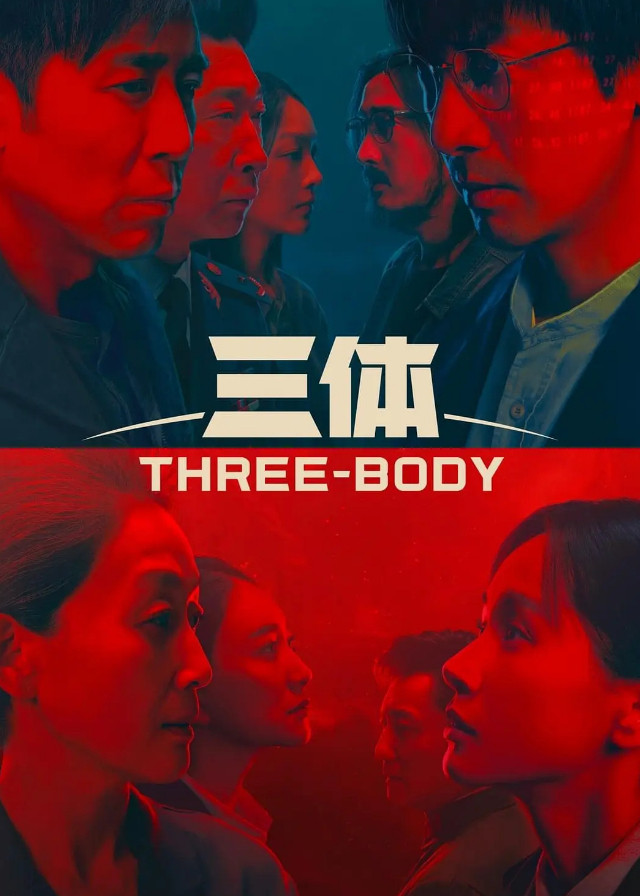 English Title: Three-Body
Chinese Title: 三体
Genre: Sci-fi, Drama
Tag: Investigation, Alien, Science, Physics, Scientist Male Lead, Virtual Reality Game
Episodes: 30
Duration: 45 min.
Director: Yang Lei
Writer: Tian Liangliang
Producer: Huang Xing, Wang Hanxian, Cai Jia, Deng Liwei, Dong Jiaqi
Product Company: Tencent Penguin Pictures, Linghe Culture
Released Date: 2023-01-15
Broadcast Website: WeTV, TencentVideo, Viki
Cast
Synopsis
In 2007, there was an unusual disturbance in the basic science of the Earth, which led to shock and worry in the scientific field.
Scientists committing suicide, countdowns to near-miracles, secretive "Science Boundary", and the mysterious "Three-Body" game ......
Nanoscientist Wang Miao is taken to the Joint Operations Centre by police officer Shi Qiang and infiltrates an organisation called "Science Boundary" to assist in the investigation.
In the mist, Wang Miao comes into contact with an organization called ETO and discovers that its commander-in-chief is actually Ye Wenjie, the mother of Yang Dong. Yang Dong is a scientist who died by suicide.
As the ETO and the Operations Centre play games with each other, Wang Miao and Shi Qiang gradually determine that the world in the game "Three-Body" really exists.
And the source of all the events is a struggle for survival between two civilisations.
With the combined efforts of the Joint Operations Centre and the scientists, Wang Miao and Shi Qiang have strengthened their faith and rekindled their hope, leading people to continue to prepare for fighting the imminent invasion of the "Three-Body" in the future.
Reviews
You May Also Like
Related Posts
Chinese Dramas Like Three-Body

Olivia Wang Ziwen Admitted Have A Son, But Denied Ever Getting Married

Olivia Wang Ziwen Announced Dating Andrew Wu Yongen

Olivia Wang Clarified The Relationship With Jerry Jia Nailiang In The Show "Listion To Me"

Olivia Wang Ziwen Denied The Secret Marriage On "A Journey For Love"

Wang Ziwen Photos

Wang Ziwen Dramas, Movies, and TV Shows List

Yu Hewei Dramas, Movies, and TV Shows List

Zhang Luyi Dramas, Movies, and TV Shows List

Li Xiaoran Dramas, Movies, and TV Shows List

Lin Yongjian Dramas, Movies, and TV Shows List

Chen Jin Dramas, Movies, and TV Shows List