You Are My Glory – Yang Yang, Dilraba
You Are My Glory is an urban romantic drama directed by Wang Zhi, starring Yang Yang, Dilraba Dilmurat, Pan Yueming, Hu Ke, Wang Yanlin, and Zheng Hehuizi.

The drama is based on a novel of the same name written by Gu Man, and focuses on the story of popular actress Qiao Jingjing, who is accidentally reunited with her former high school classmate Yu Tu in a game.
Details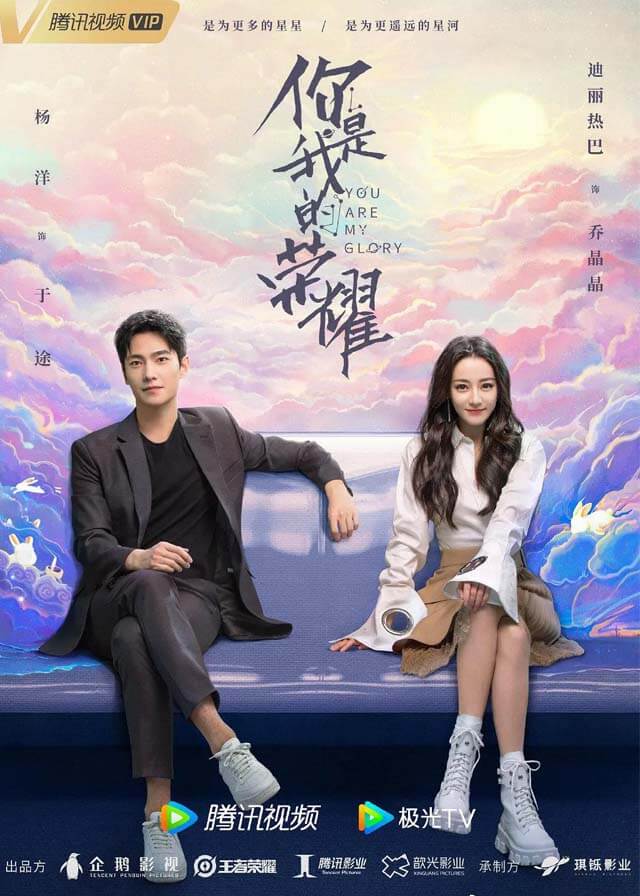 Cast
Synopsis
After ten years, Qiao Jingjing's unexpected to reunite with her former high school classmate Yu Tu in a game, who had rejected her in high school.
They have not seen each other for ten years since the first parting of the high school entrance exam.
However, in fact, he can see her everywhere, in various news media, various large and small screens, even subway ads, bus stops. There is her figure everywhere.
Qiao Jingjing was an ordinary girl during her student times. But after ten years, she transformed into a popular actress, and became the spokesperson of the game "Arena Of Valor"
In order to restore the image of the spokesperson, she starts to practice her game skills. In such coincidence, on the online game re-encounters the game master Yu Tu, and invites him to be her game coach.
Ten years later, she confesses her love to Yu Tu again, but she is rejected once again.
During the period of being her game coach, the relationship between them becomes much closer and they get to know each other better. After losing her, Yu Tu realizes how important she is to him and decides to pursue her with a "love letter".