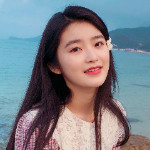 Chai Wei dramas, movies, and TV shows list contains the best TV series, films of Chai Wei and the ongoing and upcoming shows. The list will be updated continuously, bookmark this list to get the latest tv shows of Chai Wei.
Chai Wei Dramas List
TBA

#1

Historical, Drama, War

Zhang Ruoyun, Mao Xiaotong

By chance, Huo Qubing went from being the illegitimate son of a slave girl to becoming a member of the imperial family. He seized the opportunity to train his skills in riding and archery and became a young warrior of great wisdom and courage. As the Xiongnu rulers repeatedly invaded the northern border and the people were suffering, Emperor Wu decided to launch a counter-attack by attacking instead of defending. At the age of seventeen, Huo Qubing went with his army, and he became so famous that he was crowned Marquis Guanjun. With the full support of the Han court, Huo led his elite troops into the desert and fought a series of duels against the Xiongnu. He fought against five Xiongnu kingdoms in six days, capturing the Xiongnu king of Zhelan and Luhou, and capturing the son and ministers of the Xiongnu king of Hun Xie. In particular, in the process of accepting the surrender of King Hun Xie, Huo went into the enemy's camp on his own, displaying unimaginable daring and courage, and becoming a god of war. In the end, Huo Qubing completely defeated the main force of the Xiongnu rulers and sealed the victory, bringing peace to the northern border for generations.

TBA

#2

Fantasy, Immortal, Youth

Wang Yibo, Yukee Chen

Teng Jing is an orphan who has been living in Shushan since he was a child. He was raised by the principal of the Private Shushan Gakuen, Lan Ting Yu, and the director, Zhong Shun. He became the senior of the elite class of the senior section of the academy, with excellent grades, which he loved by his teachers and classmates. When Qiu Qi, a transfer student, comes to the school because his family has disappeared, Teng Jing and Qiu Qi become roommates under the arrangement of director Zhong Shun. Teng Jing's peaceful life ends from then on, they are incompatible from their personalities to their tastes, leading to conflict, but they eventually become good friends. Nangong Ling who loves Teng Jing, suddenly avoids seeing each other and announces that she wants to transfer to another school. Teng Jing was devastated and depressed, Qiu Qi found his change, and try to find out the truth of Nangong Ling's decision with Teng Jing. Eventually, with their joint efforts, they untie Nangong Ling's knot, and they express their love for each other and get back together. After a series of twists and turns, Teng Jing helps Qiu Qi to find his family. Because of these experiences, Teng Jing has been trained and grown, and he has learned the true meaning of growth, and finally said goodbye to his childish self.

2023-02-18

#3

Crime, Suspense, Thriller

Zhang Xincheng, Fu Xinbo

Luo Wenzhou is the head of the Yancheng City Public Security Bureau. He has a good appearance and dressed casually, giving an impression of youthfulness. However, his temperament is completely at odds with his style. He is a mature and sophisticated police officer with a strong sense of insight and reasoning. Although Luo Wenzhou is young and promising, he lives a loose life. He befriends Fei Du, a rich young man, as he investigates a murder case in downtown Hua. Fei Du grew up without a mother and whose father became a vegetable in a car accident. He became the Group's heir at an early age but is not interested in business. He spends all his time wasting money. They acquaint with each other and work together to solve a murder case.

2019-10-23

#4

Urban, Youth, Romance

Lai Guanlin, Zhao Jinmai

Xia Miaomiao, is an ordinary girl who is not attractive in class. She has dark skin, wears near-sighted glasses, which are as thick as the bottom of a wine bottle, and her grades are barely satisfactory, but she is lively and cheerful and likes to help people with their problems. When she met Liang Younian, who also liked to think about other people, Miao's heart rippled for the first time. Liang Younian gave her the courage to follow her heart, and her youthful impulses became a motivation to move forward. A youthful metamorphosis came as expected.

2018-01-14

#5

Historical, Romance, Political

Guan Xiaotong, Song Weilong

In 464 A.D., Liu Ziye ascended to the throne. He was very tyrannical, and his half-sister, Princess Shan Yin, Liu Chuyu, was even more lascivious. The number one gang in Jianghu, Tianji Lou, wanted to overthrow Liu Ziye's tyranny. Zhu Que came to the princess's mansion, began to train her followers, and met Rong Zhi, who secretly developed an affection. In the end, Tianji Lou helped Liu Yu to seize the throne successfully, Liu Ziye was killed, and Zhu Que also "died" in the rebellion. Rong Zhi assisted and took Zhu Que to a neighboring country. In the neighboring country, Zhu Que learned that Rong Zhi was a follower of the Empress Dowager of Northern Wei. In order to seize the power of the Southern Dynasty, he lurked in the princess's house and endured humiliation. When Zhu Que expressed her love for Rong Zhi, Rong Zhi chose the country and Zhu Que left sadly. Rong Zhi was actually deeply in love with Zhu Que, and in the face of Zhu Que's resolute departure, he eventually chose Zhu Que.

2017-07-13

#6

Historical, Romance, Fantasy

William Chan

Feng Qincheng is a saint witch of the witch tribe, in charge of the witch tribe's holy relic, "Jiuzhuan Linglong Stone", which can foretell the future and even turn around the world. By chance, she saved Yuan Ling, the fourth prince of Xi Wei, who was being chased and killed, and they fell in love. Yuan Ling wanted to marry Feng Qingchen as queen, but according to the ancestral system, the witch tribe was not allowed to intermarry with the royal family. However, despite the opposition of the world, Yuan Ling insisted on marrying Qing Chen, which caused turmoil, and Qingchen was expelled from the witch tribe. Seeing that Yuan Ling was forced to the edge of life and death because of her Qingchen unleashed the forbidden art of the witch tribe, "Jiuzhuan Linglong Zhen", which broke the real world and reconstructed a new world. After coming to the reconstructed world, Qingchen found that everything around her had changed, the witch tribe was burdened with a blood case of treason, and Yuan Ling's birth was also a mystery. Facing Qingchen, Yuan Ling was like a complete stranger. Fate made them meet again, but Qingchen had to hide her deep love for Yuan Ling, secretly guarding and assisting him. The road of love is bumpy and long, when time and space are reversed, the past is no longer, can they be together again?

2016-07-20

#7

Youth, Romance, Sport

Ji Chang Wook, An Yuexi, Leo Wu

After a lot of baptisms, Qi Baicao officially embarked on the journey of Yuan Budo and entered the eyes of the Yuan Budo audience. She finally qualified for the World Youth Tournament and advanced to the club tournament, using her unique tricks such as the Whirlwind Triple Kick, Double Whirlwind Triple Kick, and Spinning Storm to dominate various points competitions in Japan and Singapore. Because her old friend Fang Tingyi was injured in a vegetative state by mistake in the beauty challenge, giving her a profound new understanding of Yuan Budo. Unfortunately, Ruobai left her forever. She tried to numb herself with her training, but she didn't know where to focus when she lost Ruobai. At this point, Baicao meets the cool, mysterious, and gifted Chang An. Chang An was entrusted by Ruo Bai to train Baicao instead and helped Songbo through a difficult time. It looks like Chang An was using cruel methods to train Baicao, but in fact, he was only trying to develop her limits to the maximum, but he was gradually impressed by this seemingly strong and hardworking, but actually fragile and stubborn girl. Under Chang An's leadership, she felt the warmth of pine and cypress and the spirit of Yuan Budo again. The three brothers who grew up together were finally left alone, Tinghao, who wanted to quit loving Baicao but was never able to do anything about it until his beloved sister Tingyi had an accident that caused Tinghao's stubbornly held worldview to collapse, but he rose from despair on his own. Tinghao has changed, but he was still the gentle knight for Baicao who used to help her. How should Baicao get out of the shadow of Ruo Bai's departure? How will she face the feelings of Chang An and Tinghao? What secrets are hidden behind the dramatic change in the fate of these young people? Will this stubborn and kind girl be able to persist in her dream to sprint to the top and reap her own happiness?

2016-05-23

#8

Historical, Fantasy, Wuxia

Elvis Han, Joe Cheng, Gulnazar

Twenty years ago, the Jing Tian Sect was besieged by the four great clans of the martial arts world and Mount Shu because it was provoked by the elders of the evil sect Lurong tribe and became enemies of the martial arts world. The sect leader Jiang Shili sent away his pregnant wife Ouyang Qian and was suppressed by Mount Shu in the forbidden cave. Twenty years later, Jiang Yunfan, the son of Jiang Shili, encountered Tang Yurou, Nuwa's descendant Xiao Man, and the second prince of the Ye Cha Clan, Long You. The news that he was the son of Jiang Shili spread. Considered as Jiang Shili's evil son, he becomes the target of various families' hunting.

2016-02-24

#9

Urban, Romance, Family

Jia Qing, Zhang Xiaolong

Since the death of her parents at a young age, Tong Siji has taken on the burden of her family with her younger siblings. In order to make ends meet, she takes on part-time jobs and meets Yi Yi, the heir to the Yuan Xian department store. During their work, they develop a mutual affection for each other. But the mother of Yi Yi, Du Juan, discovers the real identity of Tong Siji. Tong Siji is the daughter of Cheng Kangsheng of the Fu Kang Department Store. Cheng Kangsheng was separated from his wife because of Du Juan's deception. Latter. he has no choice but to marry Du Juan, who has taken Yi Yi with her. In order to prevent the truth from being revealed, Du Juan lies that Yi Yi and Tong Siji are siblings. Yi Yi is so distressed that he lies about not loving Siji and gets engaged to Xiao Xia. But at the wedding, Kangsheng sees a picture of Xiao Xia and Siji's mother. When he finally learns the truth, Siji and Kangsheng reunite, and Du Juan pays a huge price for the lie. After learning all the facts, Yi Yi also finally appreciates Siji's self-respect and strength and is determined to pursue Tong Siji again, and they begin a new journey in life.

2015-12-13

#10

Historical, Romance, Comedy

Crystal Zhang, Sheng Yilun

Playboy Zhang Peng accidentally fell into the water to escape from his ex-girlfriends. After waking up, he found that he not only traveled through the millennium but also changed his sex to become the Crown Princess of the dynasty – Zhang Pengpeng. Zhang Peng, who has had numerous girlfriends, cannot accept this fact, but he cannot change it either. On the one hand, Zhang Pengpeng was drooling over the three thousand beauties in the prince's harem, but on the other hand, she had to learn how to manage herself in the harem. The most painful thing for her was that as the "Crown Princess", she had to please Crown Prince Qi Sheng. As a result, Zhang Pengpeng, who has a girl's body and a boy's heart, has to be caught in the struggle between the Crown Prince, the Ninth Prince, and Lord Zhao for the throne in order to protect herself. After all the struggles and love-hate entanglements, Zhang Pengpeng finally fell in love with Qi Sheng, and they gave up everything and retired to the mountains.

2015-11-30

#11

Historical, Political, Romance

Sun Li, Liu Tao, Ma Su

During the Warring States period, Mi Yue was the favorite young princess of King Wei of Chu. But her status fell to pieces when King Wei of Chu went to war and her mother Xiang was expelled from the palace by Queen Wei of Chu. They returned to the palace years later, her mother took revenge with her life. Mi Yue and Huang Xie were childhood sweethearts and fell in love with each other. In order to run away with Huang Xie, Mi Yue volunteered to go to Qin as the maid of the first princess, Mi Shu. On the way to Qin, Mi Yue and Mi Shu supported each other. In the middle of the journey, the Chu courtesy carriage was robbed by the army led by Lord Yiqu. Huang Xie fell into a valley to save Mi Yue and his life was not yet known. In order to find out the mastermind behind the crime, she accompanied Mi Shu into the Qin palace. Mi Shu became the queen of the Qin Empire. Mi Yue was framed by Lady Wei for kidnapping her brother Wei Ran. She had no choice but to turn to the King of Qin to become a favorite concubine. The sisterhood is divided when Mi Yue gives birth to her son Ying Ji. The sons competed for the throne and the King died of regret. Mi Yue and her son were sent to the distant state of Yan. However, King Wu of Qin, Ying Dang, died by raising his tripod and the Qin Empire was in chaos. Mi Yue returned to Qin with the help of the Yiqu army and put an end to the civil unrest in Qin. Her son, Ying Ji, was crowned King of Qin and became King Zhaoxiang. She became the first Empress Dowager of Qin, known as Empress Dowager Xuan.

2012-07-06

#12

Historical, Fantasy, Romance

Hu Ge, Jiang Jinfu, Liu Shishi

Chen Jingzhou was the last prince of the Chen Kingdom, bearing the mandate to restore the kingdom, but he had not done a decent thing in 18 years. Chen Fu, a relic of the Chen Kingdom who had been painstakingly teaching him, heard that the fastest way to succeed in restoring the kingdom was to gather the five ancient divine weapons. At Chen Fu's urging, Chen Jingchou set out on a journey to find the artifacts. But his quest to restore the kingdom has its twists and turns when he meets his strongest rival, Yuwen Tuo, a descendant of the Northern Zhou Dynasty, a prince with a feud of his country and family. They both have a mission to restore the kingdom, but their methods and personalities are very different. In the midst of their relationship with both friends and enemies, they encounter three distinctive girls - Yu'er, Xiao Xue, and Ning Ke, and are involved in a complex relationship. In the end, the belief in peace prevails over selfish desires, Chen Jingchou and Yuwen Tuo sacrifice their personal love for the greater good and join forces to seal the Scars of the Sky and save the world.
Chai Wei Movies List
2015-10-30

#1

Suspense, Thriller, Crime

Yang Mi, Lu Han, Wang Jingchun

Blind girl Lu Xiaoxing and street boy Lin Chong accidentally become witnesses to a car accident, but their testimonies are completely different. As they argue over whose testimony is true, they become targets of the car accident perpetrator who wants to silence them, and their lives are in danger. Who is the killer? Will they be able to escape danger? With layers of mystery and danger, the truth remains hidden.

2015-07-09

#2

Youth, Urban, Romance

Yang Mi, Amber Kuo, Chen Xuedong

As the final installment of the "Tiny Times" film series, "Tiny Times 4.0" continues to revolve around the four sisters, Lin Xiao, Gu Li, Nan Xiang, and Tang Wanru. As time passes by, in this seemingly peaceful but actually crisis-ridden and full of conspiracy city, the four sisters with different personalities and values, rely on each other and experience huge changes in friendship, love, and even family affection. The conflicts of all characters have been upgraded in "Tiny Times 4.0", and an unprecedented fierce battle is about to come.
Related Posts