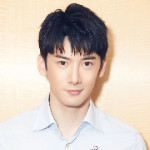 Liu Ruilin dramas, movies, and TV shows list contains the best TV series, films of Liu Ruilin and the ongoing and upcoming shows. The list will be updated continuously, bookmark this list to get the latest tv shows of Liu Ruilin.
Liu Ruilin Dramas List
TBA

#1

Historical, Romance, Drama

Wang Churan, Zhang Wanyi

The clever and decisive Liu Miantang, as the first lord of Yangshan, led the people of Yangshan to punish the wicked, promote goodness, and uphold justice. However, he suffered serious injuries under the attack of various evil forces and was rescued by Cui Xingzhou, the Prince of Huaiyang. When Liu Miantang woke up, she had no memory of Yangshan, mistaking Cui Xingzhou for her husband Cui Jiu. With extraordinary courage and wisdom, she opened a porcelain shop and helped create a successful porcelain brand in the town, which thrived. The court appointed Cui Xingzhou to go to Jinjia Pass, and to protect Liu Miantang from any harm, Cui Xingzhou left a farewell letter and departed. Liu Miantang stood by him, and together they supported the rear, fought enemy forces, and suppressed bandits. They worked in harmony, guarding the frontier, and finally came together as a true couple. However, their identities were exposed, and their relationship faced another test, but they faced it honestly after enduring hardships. In the difficult times, the couple helped the grandson of the emperor, Zi Yu, eliminate the rebels and stabilize the court, finally living a sweet and peaceful life.

2023-06-01

#2

Youth, Romance, Life

Xiao Zhan, Li Qin

Set in Beijing in the 1970s, it tells the inspiring story of a group of young people growing up, pursuing their dreams, and struggling. The main character, Xiao Chunsheng, is kind and loyal, caring for everyone around him and striving for a better life. He and his best friends, Wen Guoqing and Sun Jianjun, go through the stages of development such as college entrance exams, starting a business, going abroad and entering politics, and finding the meaning of struggle in the process of supporting each other.

2023-03-01

#3

Drama

Zheng Yecheng, Liu Ruilin, Landy Li

In 1986, a Yugoslavian nuclear expert named Leman visited the Donghai Nuclear Power Plant to inspect it and questioned China's ability to build nuclear power plants. Welder Ye Jiaming and procurement officer Lin Tiancheng joined the comprehensive rectification and construction of the Donghai Nuclear Power Plant. That same year, Ye Jiaming and Lin Tiancheng each had a son, Ye Qichen and Lin Qi. During the construction of the Donghai Nuclear Power Plant, Lin Tiancheng was falsely accused of embezzlement by his subordinate, Ding Li. After the incident was clarified, Lin Tiancheng angrily resigned and went to the United States, leaving his son Lin Qi to be raised by the Ye family. When Ye Qichen and Lin Qi grew up, they both entered a research institute and during this period, China's nuclear power technology continued to make new breakthroughs. In 2011, China's completely independent nuclear power technology CP1000 passed the review, but due to the impact of the Fukushima nuclear accident in Japan, the nuclear power project was completely halted. At that time, Lin Tiancheng had become a major competitor as a manufacturer of important nuclear power equipment abroad, and he returned to China to become CP1000's biggest competitor. Faced with difficulties, Lin Qi, Ye Qichen, and other third-generation nuclear industry personnel explored new paths through hard work and perseverance.    

2023-02-10

#4

Urban, Romance, Medical

Peng Guanying, Wang Churan

After seven years away from home, Ruan Liuzheng returned to the city where she grew up and became an advanced training doctor in the neurosurgery department of Beiya Hospital. In order to stay at Beiya, Ruan Liuzheng put all her energy into her work. The embarrassing thing is that her ex-husband, Ning Zhiqian, is the best neurosurgeon in Beiya. He offered to be Ruan Liuzheng's mentor and taught her everything he can, just to make up for the damage caused by her failed marriage. However, Ruan Liuzheng was not the fragile and timid girl she was back then, she had her own commitment and insistence, whether it was treating patients or facing emotions. In the work, they argued, reconciled, and fought side by side, the red strings held between them by fate have never been cut. In order to respond to the national call, they joined a medical team to aid Africa. In the process of rescuing patients, Ning Zhiqian was seriously injured by a stray bullet, and Ruan Liuzheng never left to snatch him back from death. After a life and death test, they have a better understanding of life and life, and start a new relationship again!

2022-04-18

#5

Historical, Romance, Wuxia

Yang Yang, Zhao Lusi

Feng Lanxi, who has a paragon of beauty and a very deep mind, it seems that everyone is in his calculations, is called "black fox" by Bai Fengxi. With the name of "benevolent king", Feng Lanxi is very popular among the people. Determined to win the world, Feng Lanxi marries Feng Xiyun (Bai Fengxi). Feng Lanxi has cultivated the most beautiful flower "Lanyin Biyue" for eight years just for Feng Xiyun. Ten years together, there is still a gap between Feng Lanxi and Feng Xiyun. In the battle of Dongdan, Feng Xiyun is badly injured. Feng Lanxi realizes his real feeling, not hesitating to use all his energy to launch "Xuelao Tianshan" to save Feng Xiyun, and makes his own face aged 30 years. After being cured by Jiu Wei, he restores as before. Feng Lanxi gives up the final struggle for supremacy and the half of the country and retires with Feng Xiyun.

2022-02-05

#6

Historical, Romance, Suspense

Qiao Xin, Xu Zhengxi

Qiu Yan, the most unpopular young lady of the Qiu Family, emerged from the deep courtyard with her own hard work and wisdom and was able to navigate her way through a series of mysterious cases and tumble through difficulties. She and the cool prince Liang Yi went from fighting with each other to know each other. Finally, they gained their happiness and love.

2021-04-26

#7

Urban, Romance, Fantasy

Ren Jialun, Xing Fei

Gu Chuan was involved in a major car accident in the year of his graduation from college, resulting in serious damage to his heart, but the rescue team rescued him in time to regain his life. However, due to the artificial heart in his body, he could not exercise vigorously, could not be happy or sad, and could not live normally as an ordinary person, which made Gu Chuan, who was originally cheerful and full of enthusiasm for life, gradually lose confidence in his life as a walking corpse. Ten years later, Gu Chuan co-founds "Chuan" architectural design studio with his friend Xu Chengran. Gu Chuan tries to accept his different body and find new hope, but every time he fails, until he meets Jiang Xiaoning. Jiang Xiaoning's parents died when she was young and she lives with her grandmother and aunt. But the unfortunate childhood does not bring her down, she grows into an optimistic and cheerful girl who knows how to cherish and work hard to live. They become subordinates by mistake, and after getting along with each other frequently, Gu Chuan sees in Jiang Xiaoning the enthusiasm and hope for the life that he had lost and finds a new way of self-identity while helping Jiang Xiaoning to complete her studies and dreams.

2021-02-23

#8

Urban, Crime, Suspense

Yang Mi, Vin Zhang

Ma Shang (Zhang Binbin), a national security investigator, is on a special investigation mission and is ordered to follow Chen Can, a foreign spy, to Shuangqing City. In the process of surveillance and investigation, Ma Shang discovers that Chen Can is just nobody at the bottom of a multinational spy organization, which has been mobilized to steal the "DS material synthesis technology" independently developed by Ding Hua Group. Due to the special circumstances of the case, the superiors directly sent Ma Shang down to Shuangqing City, and start a parallel-group investigation with the Municipal Bureau. The operation code name is "Storm Eye". After combining the group, Ma Shang found out that the City Bureau action team leader is actually a high school classmate An Jing(Yang Mi), ten years ago quietly left without saying goodbye, so Ma Shang has been difficult to let go. As the investigation progresses, Ma Shang and An Jing learn that the codename "Sleeper" spy has been lurking inside the Dinghua Group for a long time, and there is also the possibility that the Dinghua senior management has been corrupted and bribed. After a lot of trials, Ma Shang and An Jing work together to find a way to turn the tide many times at critical moments. In the end, the national security fighters succeed in capturing the "Sleeper" and wiping out the spy organization behind the scenes, defending the interests and dignity of the motherland.

2020-06-05

#9

Youth, Romance, Life

Liu Ruilin, Li Tingting

After graduating from high school, childhood friends Lu Jiajia and Nian Mengyu go to study together at a medical university in Shanghai. Nian Mengyu starts a business at school with his financial acumen and family relationships, while Lu Jiajia turns into Nian Mengyu's " accountant" and "assistant" in order to buy a mobile phone for her long-distance first love. When Lu Jiajia realizes her feelings and decides to break up, Nian Mengyu is attracted to Sun Xiaohui, a classical beauty at school. Sun Xiaohui, a master of love affairs, plays with Nian Mengyu. Only with the help of Lu Jiajia, Nian Mengyu realizes the truth. At this point, Jiang Feng, Lu Jiajia's senior, falls in love with Lu Jiajia. Nian Mengyu gradually realizes his feelings for her. When SARS unexpectedly arrives, the three of them start living together and Jiang Feng confesses his love for Lu Jiajia but is rejected. Nian Mengyu finally realizes the truth behind his long-time friendship with Lu Jiajia.

2018-03-01

#10

Historical, Fantasy, Romance

Vic Chou, Dilraba Dilmurat

In ancient times, the Anye Palace was a danger to the world. Palace master Anye Luo likes his senior sister Anye Ming, but Anye Ming was married to warrior Zhan Feitian. In order to protect the child of Zhan Feitian, Lie Mingjing swapped the newborn baby girl of Zhan Feitian and the newborn baby boy of Lie Mingjing, the owner of the Liehuo Villa. The baby girl was named Lie Ruge by Lie Mingjing, and the baby boy was named Zhan Feng by Zhan Feitian. After the death of Zhan Feitian, Lie Mingjing adopted Zhan Feng. Lie Ruge grew up with her senior brothers, Zhan Feng and Yu Zihan. Lie Ruge and Zhan Feng fell in love. Anye Luo discovered that the Liehuo Villa was developing quickly and was determined to destroy it. He lied to Zhan Feng that the murderer of Zhan Feitian was Lie Mingjing, causing Zhan Feng and Lie Ruge to break up. Lie Ruge befriended Yin Xue, who adored Lie Ruge and protected her with all his efforts. Then, Zhan Feng mistakenly believed in Anye Luo and Yi Lang killed Lie Mingjing and framed the Pili Sect. The butler of the Liehuo Villa, Yi Lang, who was involved in the baby-swapping incident and did a lot of evil, revealed the truth to Zhan Feng. Zhan Feng realized that he had killed his own father, Lie Mingjing, and he was determined to take revenge on Anye Luo. Lie Ruge joined hands with Zhan Feng, Yu Zihan, and Yin Xue to defeat Anye Luo From then on, the Anye Palace disappeared and the people lived a stable life.

2017-01-30

#11

Historical, Romance, Fantasy

Yang Mi, Mark Chao

The evil lord of Wings, Qing Cang provoked war with the gods, who paid a terrible price to seal Qing Cang. In the same year, the heavenly grandson Ye Hua was born. Seventy thousand years later, Qing Cang broke out of the seal, Qingqiu fox emperor's youngest daughter Bai Qian (Yang Mi) sealed Qing Cang again, but lost her magic, memory and fell into the mortal world. She met and fell in love with Ye Hua in the mortal world and then was brought into the Heavenly Palace. In the Heavenly Palace, Su Jin, who adores Ye Hua, repeatedly framed Bai Qian and made her misunderstand that Ye Hua is cold and heartless, and then caused Bai Qian to have both eyes gouged out. After giving birth to her son, Bai Qian jumped from the Zhu Xian Tai. Because Zhu Xian Tai's hostile energy cracked the seal, she restored her memory. To forget Ye Hua, Bai Qian drank forgetfulness medicine. A hundred years later, they reunited in Dong Hai, Ye Hua recognized Bai Qian, accompanied her, and awakened Bai Qian's memory finally. Faced with old grudges, Bai Qian asked Su Jin to get her eyes back, but unexpectedly, she fell into Su Jin's trick and refused to forgive Ye Hua. At this time, Qing Cang woke up again. Ye Hua was too late to explain, personally killed Qing Cang with his life to seal the Donghuang Bell. In face of the result, Bai Qian was remorseful. Fortunately, three years later, Ye Hua woke up and they renewed their relationship.

2016-01-15

#12

Youth, School, Romance

Chen Xiao, Calvin Tu, Liu Ruilin

In the 330 dormitory of Shanghai Hudu university, there are four boys with very different personalities from all over the country. Lin Xiangyu is a cheeky boy from Xi'an. Guan Chao grew up in a Shanghai alley. Li Dapeng comes frome a wealthy family. Xie Xun is a righteous young man from Chongqing who has experienced in society. They gag together, playing and joking. They are like most college students today, enjoying the last innocence and beauty before going to society. But after all, this is a short and fickle time. After entering the society, they are running for career, love, and suffer setbacks one after another. As long as the bro love is there, no matter how far they go, they are good brothers...
Liu Ruilin Movies List
2018-04-20

#1

Romance, Comedy

Guo Jingfei, Dilraba Dilmurat

Liu Jiayin is a material girl, who has the concept of "spending money is a kind of beauty". She is obsessed with diamonds, swiping credit cards, and shopping, and even sleeps with her bags. She is also known as "Liu Maimai". However, after she broke up with her rich boyfriend, she has to sell all her luxury goods to pay off her debts. The actor, Wang Jiwei, is born to save money and does everything he can to save money, not only taking the attitude of "saving money" to the extreme but also elevating it to the level of "art". His goal in life is to "earn a limited amount of money and enjoy an unlimited amount of life".He is known as "Wang Koukou" After being dismissed from his theatre company due to a stage accident, Wang Jiwei fails to find a new resident and faces the "double hit" of unemployment and homelessness. By coincidence, "Wang Koukou" meets "Liu Maimai", who is his turning point in life. They meet by accident in a theatre and share a house under a series of coincidences, living an absurd life of vagrancy.

2016-04-01

#2

Youth, Romance, Drama

Chen Xiao, Qin Lan, Calvin Tu

At the graduation, the four brothers with distinct personalities from dorm 330 at Hudu University encountered setbacks in their emotions, academics, and work. Lin Xiangyu, a smart and playful boy with a thick-skinned personality, was criticized by those around him for having a romantic relationship with his female boss. Li Dapeng, a smart and playful rich second-generation, had nothing to do and spent his time breeding his beloved alpaca. Guanchao, a remaining virgin with outstanding achievements, faced a major life conflict when he encountered the girl he loved. Xie Xun, a struggling young man from a poor background with a sense of justice and infatuation, struggled to overcome poverty. The four brothers supported each other in times of trouble, but there were irreconcilable internal conflicts. Through this process, the four passionate brothers grew and changed.

2015-10-30

#3

Suspense, Thriller, Crime

Yang Mi, Lu Han, Wang Jingchun

Blind girl Lu Xiaoxing and street boy Lin Chong accidentally become witnesses to a car accident, but their testimonies are completely different. As they argue over whose testimony is true, they become targets of the car accident perpetrator who wants to silence them, and their lives are in danger. Who is the killer? Will they be able to escape danger? With layers of mystery and danger, the truth remains hidden.

2015-08-13

#4

Romance, Life, Comedy

Bai Baihe, Daniel Wu

On the day before her 29th birthday, Xiong Dun lost her job for criticizing her eccentric boss and experienced the heartbreak of her boyfriend cheating on her, resulting in the loss of love as well. But her string of bad luck wasn't over yet. After a joyful birthday party, Xiong Dun suddenly collapsed in her own room. From that moment on, she embarked on a painful yet joy-filled journey of fighting cancer, filled with constant absurdities. From the emergency room to the hematology department, and then to chemotherapy, each leg of the journey was accompanied by different "travel companions." There was Dr. Liang, the protagonist of Xiong Dun's romantic fantasies, the mischievous and adorable little boy Mao Dou, and the sexy "Queen" Xia Meng, whose beauty remained unaffected even without hair and makeup. This group of extraordinary individuals, brought together by a common cause, found themselves in the unique setting of a hospital. Their unusual encounters infused the monotonous and painful treatments with countless moments of laughter and tears. Each of them gained strength from Xiong Dun, learning that even in the most challenging moments of life, they could still smile at fate. At the same time, these diverse individuals brought infinite excitement into Xiong Dun's limited life.
Related Posts