True Colours – Liu Ruilin, Li Tingting
True Colours is a youthful romantic drama directed by Han Yang, starring Liu Ruilin, Li Tingting, Zhu Ran, Xiao Yu, Yu Kaining, and Sun Yuhan.
The drama tells the love story of a pair of childhood friends who become lovers after their respective first loves fail.
Details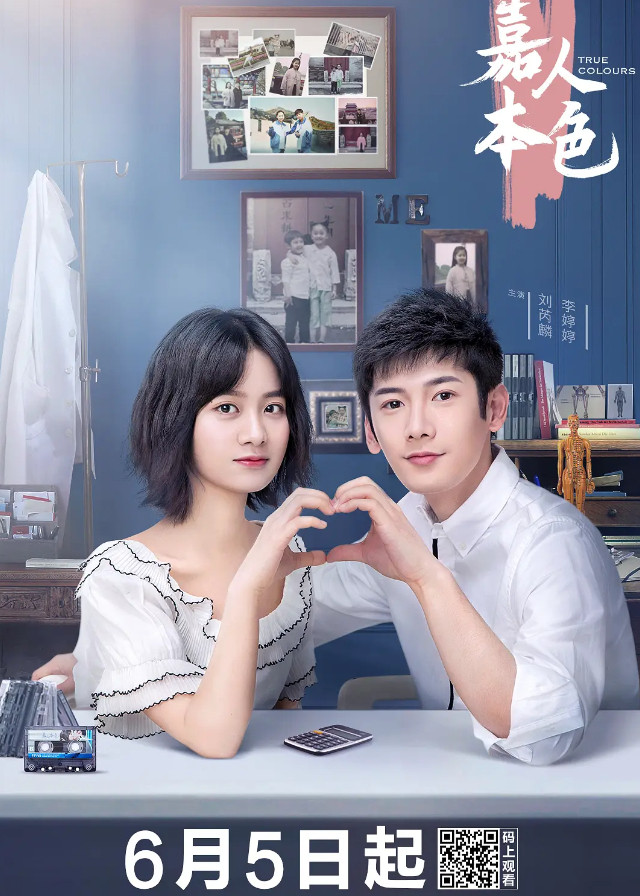 English Title: True Colours
Chinese Title: 嘉人本色
Genre: Youth, Romance, Life, Drama
Episodes: 24
Duration: 46 min.
Director: Han Yang
Writer: Chang Hengde, Li Yang
Producer: Yang Bei, Chen Yitao, Chen Taoyu, Zhang Shanshan
Product Company: iQIYI, Hua Chen Mei Chuang
Released Date: 2020-06-05
Watch On: iQIYI, 爱奇艺
Cast
Synopsis
After graduating from high school, childhood friends Lu Jiajia and Nian Mengyu go to study together at a medical university in Shanghai.
Nian Mengyu starts a business at school with his financial acumen and family relationships, while Lu Jiajia turns into Nian Mengyu's " accountant" and "assistant" in order to buy a mobile phone for her long-distance first love.
When Lu Jiajia realizes her feelings and decides to break up, Nian Mengyu is attracted to Sun Xiaohui, a classical beauty at school.
Sun Xiaohui, a master of love affairs, plays with Nian Mengyu. Only with the help of Lu Jiajia, Nian Mengyu realizes the truth.
At this point, Jiang Feng, Lu Jiajia's senior, falls in love with Lu Jiajia. Nian Mengyu gradually realizes his feelings for her.
When SARS unexpectedly arrives, the three of them start living together and Jiang Feng confesses his love for Lu Jiajia but is rejected. Nian Mengyu finally realizes the truth behind his long-time friendship with Lu Jiajia.
Reviews
You May Also Like
Related Posts