Don't Leave After School – Li Tingting, Yao Chi
Don't Leave After School is a youth campus comedy directed by Huang Yuanda, starring Li Tingting, Yao Chi, Li Junting, Xu Qingya, Li Zehui, Zhang Zhang, Xiong Wenwen, Zhang Hangyu, Peng Yaqi, and Luo Ji.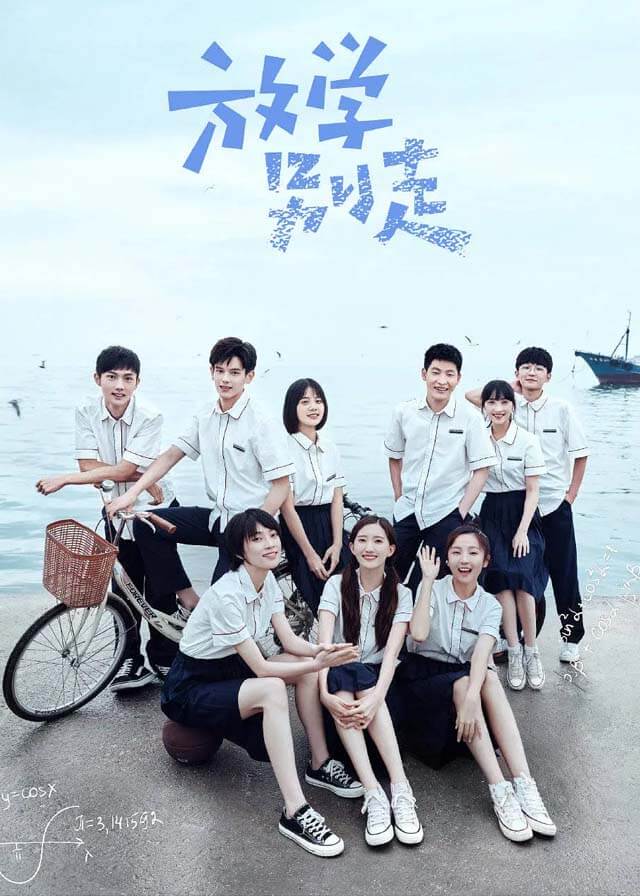 English Title: Don't Leave After School
Chinese Title: 放学别走
Genre: Youth, Campus, Comedy
Episodes: 24
Producer: Xu Yiqing, Liang Yi
Writer: Zhong Ning, Wang Yue'er
Director: Huang Yuanda
Product Company: Youku
Broadcasting Website: Viki, Youku
Release Date: June 11, 2021
Cast
Li Tingting as Fang Xue

Yao Chi as Wei Lai

Li Junting as Gu Shang

Xu Qingya as Cheng Jing

Li Zehui as Fiona

Zhang Zhang as Tang Tiantian

Peng Yaqi
as Qiao Mai
Synopsis
Fang Xue the "hope of the village in the city" and Wei Lai who dropped out of key school, came to the Xiang Jiang High School.
They became friends who formed a study group to fight the college entrance exams together and cross the first hurdle of adulthood.