Song of the Assassins – Feng Shaofeng, Gina Jin
Song of the Assassins is a suspenseful action film written and directed by Li Rengang, starring Feng Shaofeng, Hu Jun, Gina Jin, and Wang Qingxiang.
The film is based on the novel of the same name by Yuan Tai Ji.
Details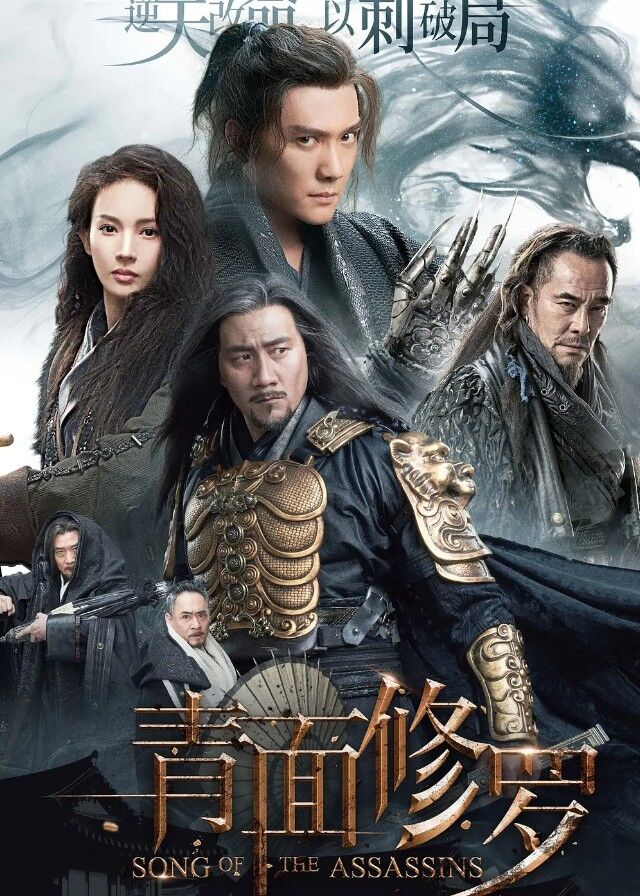 English Title: Song of the Assassins
Chinese Title: 青面修罗
Genre: Wuxia, Suspense, Action, Thriller, Drama
Duration: 117 min.
Director: Li Rengang
Writer: Li Rengang
Producer: Zhang Zhao, Liu Jun, Liu Ce, Sun Fang
Product Company: LeTV
Released Date: 2022-05-13
Broadcast Website: YouTube
Cast
Synopsis
The excellent disciple, Qi Junyuan, of the Assassin Organization "Lihen Valley," received his first assassination mission this year. However, he failed to complete the task and became the target of pursuit by the imperial court, other assassin organizations, and various other forces. Using his "assassin skills," Qi Junyuan discovered that he had become entangled in a conspiracy that had been planned for many years.
Reviews
You May Also Like
Related Posts
Li Yifeng, Gina Jin Chen Are Suspected To Be In Love, Secret Dating Covered By William Chan, Zhu Yilong?

Feng Shaofeng and Jing Tian Collaboration: Is the Sweet Relationship Extending Beyond the Drama Off-Screen?

Zheng Shuang's New Apology To Gina Jin Chen Is Hype?

Zhao Liying, Feng Shaofeng Denied Their Breakup

Zanilia Zhao Liying, William Feng Shaofeng Announced Divorce

Zheng Shuang Apologized For Talking Gossip About Deng Lun And Gina Jin Chen's Relationship

Gina Jin Dramas, Movies, and TV Shows List

Feng Shaofeng Dramas, Movies, and TV Shows List

Hu Jun Dramas, Movies, and TV Shows List

Wang Qingxiang Dramas, Movies, and TV Shows List