Hanson and the Beast – Feng Shaofeng, Liu Yifei
Hanson and the Beast is a fantasy comedy film directed by Xiao Yang, produced by Chen Guofu, starring Feng Shaofeng, Liu Yifei, Li Guangjie, and Guo Jingfei.
The film tells the story of Bai Jianchu, a fox demon who comes to the modern city to repay her kindness, but is prevented by the Demon Authority from falling in love with Yuan Shuai, which leads to a dispute in the demon world.
Details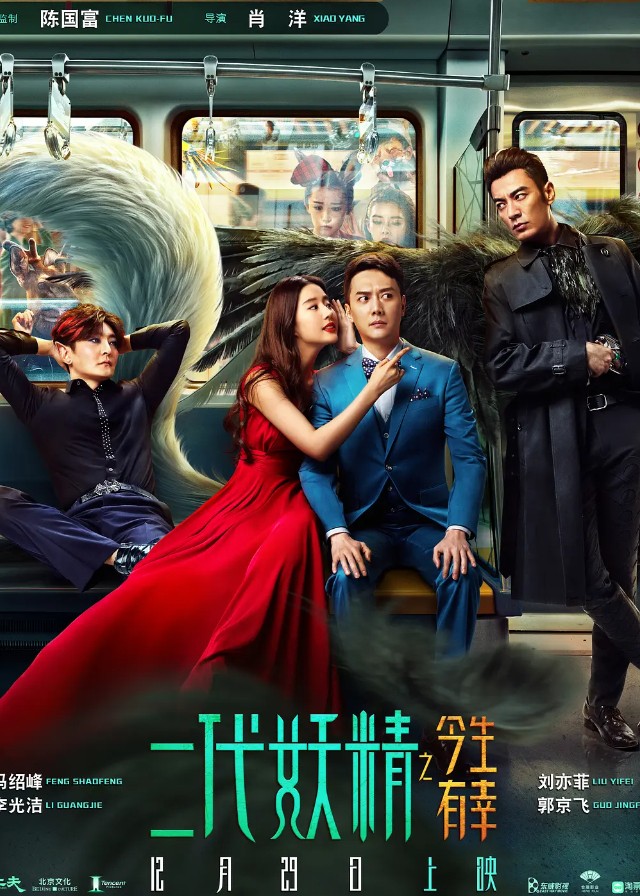 Cast
Synopsis
Yuan Shuai, an animal keeper burdened with huge debt, goes on blind dates with wealthy women to repay his million-yuan debt. However, he falls in love with a fox demon, Bai Xianchu, who comes to the human world to repay a debt.
To prevent a love affair between humans and demons, Director Yun Zhonghe of the Monster Management Bureau sends Captain Hong Sicong and his team to capture the rule-breaking fox demon, Bai Xianchu.
Yuan Shuai bravely ventures into the demon world to save his love, and after many twists and turns, he and Hong Sicong team up to rescue Bai Xianchu and defeat the dictator, Yun Zhonghe.
As a result, Hong Sicong becomes the new director of the Monster Management Bureau and announces that monsters and humans can openly fall in love, get married, and have children.
Reviews
You May Also Like
Related Posts
Hu Ge, Liu Yifei was exposed to be married?

Who Is Crystal Liu Yifei's Boyfriend? Only Song Seung Heon

Feng Shaofeng and Jing Tian Collaboration: Is the Sweet Relationship Extending Beyond the Drama Off-Screen?

Zhao Liying, Feng Shaofeng Denied Their Breakup

Zanilia Zhao Liying, William Feng Shaofeng Announced Divorce

Crystal Liu Yifei Coupled With Chen Xiao in "A Dream of Splendor", A Kiss On set, A Beautiful Scene

Will Xiao Zhan, Crystal Liu Yifei Collaborate On A New Drama?

Liu Yifei Photos

Liu Yifei Dramas, Movies, and TV Shows List

Feng Shaofeng Dramas, Movies, and TV Shows List

Guo Jingfei Dramas, Movies, and TV Shows List

Li Guangjie Dramas, Movies, and TV Shows List