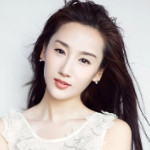 Gao Yang dramas, movies, and TV shows list contains the best TV series, films of Gao Yang and the ongoing and upcoming shows. The list will be updated continuously, bookmark this list to get the latest tv shows of Gao Yang.
Gao Yang Dramas List
TBA

#1

Historical, Fantasy, Adventure

Ray Cheung, Xu Lu, Gao Yang

The poisonous doctor Bai Mengmeng, assists the painting master Wu Daozi, along with the demon hunter Xiu Yu, her little senior brother Lu Li, and her disciple Chun Yu, on their journey to Penglai to exterminate the demons.

2022-12-12

#2

Life, Drama, Business

Wang Fang, Ma Li

In 1990, Jiang Zhongshi's father is a leader at Liangchuan Machine Tool Factory, an old state enterprise in the north. He has just been admitted to a military academy. However, he is suddenly implicated in his father's financial problems and is disqualified from the academy and sent to work as a temporary worker in the machine factory. Yuan Xiaoxia's father is also implicated in Jiang's problems and dies unexpectedly. Four years later, Jiang Zhongshi and Yuan Xiaoxia are reunited at the machine tool factory, but when faced with a technical innovation problem, they put aside their grudges and work together sincerely. Duan Yunping's desire for power destroys Jiang Zhongshi's love and betrays Yuan Xiaoxia, leading him step by step into the abyss of crime. Jiang Zhongshi and Yuan Xiaoxia gradually come together as they wholeheartedly explore the path of corporate development. Duan Yunqiao, Yang Chunqiu, and other workers find their way back to life after being fired and become self-reliant. After twenty years of hard work, Jiang Zhongshi and Yuan Xiaoxia finally make a breakthrough in the research and development of CNC machine tools, relying on the technical accumulation and production experience of Liangchuan Machine Tool Factory, and bring the restructured Liangchuan Machinery Manufacturing Group out of the predicament. Liangchuan Machine Tool Factory has become a glorious member of China's "smart" manufacturing.

2022-11-05

#3

Urban, Romance, Business

Qin Hao, Wan Qian

When the North Machinery Company was about to go bankrupt due to poor management, Sun Heping, who was the general manager of overseas sales in Southeast Asia, was urgently recalled to take up the position of factory manager. With a strong sense of market awareness formed through years of working in the international market, Sun Heping led North Machinery to join the Han Zhong Group, helmed by his old classmate Yang Liu and made drastic changes to the company. After a few years of development, North Machinery, once on the verge of bankruptcy, was reborn and successfully listed in Hong Kong. In order to realize the dream of a complete heavy vehicle and to really make North Machinery stronger, Sun Heping actively sought to acquire Hong Xing Heavy Duty Truck, which was controlled by his old classmate Liu Biding but was fully blocked by Yang Liu. Yang Liu thought that Han Zhong Group, not North Machinery, should become the world's heavy vehicle assembly company. The three former classmates, three entrepreneurs full of dreams, play a thrilling game to achieve the long-term development of China's heavy vehicle industry, and finally, contribute their "light and heat" to the dream of Chinese manufacturing from different angles.

2022-05-09

#4

Urban, Romance, Drama

Jiang Shuying, Liu Mintao, Peng Yuchang

Xu Jie, a female lawyer, is invited by Li Gongming, a partner of Ming Tang Law Firm as a trainee lawyer because of her emotional and career setbacks in her original city. Xu Jie's main task is to investigate the bribery case of another partner of the firm, Chen Wenguang and to make a fresh start in a new environment. Xu Jie is assigned to the legal aid department and becomes a colleague of Chen Ran, who is the daughter of Chen Manguang. Chen Ran has been secretly investigating since her father was imprisoned, and after Xu Jie comes to the firm, the two lawyers with different philosophies gradually get to know each other, and with the successful resolution of one entrusted case, they trust each other as confidants. As the investigation continues, Chen Ran discovers the real reason why Xu Jie come to the firm, and this workplace friendship seems to have turned into a conspiracy. As the law firm continues to experience accidents, they are bound together by fate. After redeeming each other, they join forces to find out the truth and finally learn the truth about the bribery case.

2022-02-22

#5

Historical, Romance

Xu Kai, Wu Jinyan

In the 19th year of Yongle, the Ming dynasty was prosperous and all countries were coming to visit. In order to entertain the endless delegations from different countries, the Yongle emperor selected women who are good at cooking to the palace to serve as the food manager of the Food Bureau of Da Ming. After a lot of selection, the young girl Yao Zijin was selected to be the court lady of the Imperial Food Bureau, so she befriended Luo Xingqiao, who came from a low community, and Su Yuehua, a talented cook. Yao Zijin, who has always been a good-for-nothing, is inspired by them, and her interest in cooking was truly aroused. They created a hundred new dishes, cleverly incorporating Chinese medicinal food, and bringing back the famous dishes from the past generations to the world. Step by step, Yao Zijin went from being a palace maid to being the master of the Food Bureau, her cooking skills gradually became better and better. She gradually understood the true meaning of "food" and that food is a bridge to promote communication between people and cultures. In the end, she gave up the competition for the food competition and leaves the palace to join the civil, bringing traditional food culture further!

2019-10-16

#6

Youth, Romance

Vin Zhang, Zheng He Hui Zi

The heiress of JR Hotel, Ma Ke'ai, is a wise and active rich girl with a special ability to predict the future. In the process of inheriting the hotel, she meets Xia Yuxing, who is disguised as a "hotel experience master". He is the only person she can't "read". What's more, every time she uses her precognitive powers, she gets a severe headache, but as long as he is with her, her head won't hurt. They get entangled in a love affair and form an alliance to fight against the hotel's turmoil and the conspiracy behind it.

2018-07-19

#7

Historical, Romance

Wu Jinyan, Nie Yuan, Qin Lan

In the sixth year of the Qianlong reign, a young girl Wei Yingluo entered the Forbidden City as a palace maid to seek the truth about her eldest sister's death. After an investigation, Wei Yingluo confirmed that her sister's death was related to the absurd prince Hong Zhou, and was determined to get justice. Empress Fucha, who was skilled in rituals and laws, worried that Wei Yingluo has gone astray and tried her best to give her warmth and help. Under the empress' careful guidance, Wei Yingluo grew up to be a strong and upright court lady and put aside her grudges to live a serious life. The unfortunate death of the Empress makes Wei Yingluo misunderstand Emperor Qianlong, but they went from mutual hostility to understanding and supporting each other finally.

2017-08-08

#8

Historical, Fantasy, Immortal

Zhang Yunlong, Yu Menglong, Guan Xiaotong

In the ancient times, when the Yellow Emperor defeated the demons, his sword was broken into two pieces and turned into sword spirit, which became Zhao Yun and Mu Yun. At that time, a pair of brothers, Zhaoyun and Mu Yun, were born, but they were separated from each other at an early age due to war. When they grew up, Zhao Yun was a warrior of the Feiyu Army and Mu Yun was a warrior of the Tongque Army, each with his own master. The general of the Tongque Army, Chun Yuyue, was a tyrannical and unscrupulous man who kills and plunders the people. The Feiyu Army fought against the Tongque Army in order to protect the country and the people, and Zhao Yun and Mu Yun met in battle. As Zhao Yun learend the truth, he tried to save Mu Yun from the danger. With the help of Ye Yaxi, a young girl from the tribe, they overcome all the hardships and difficulties to find the Yellow Emperor's Sword, a symbol of justice, and the spiritual power that will help them to overcome evil and defend peace. In the end, the brothers joined forces and defeated the tyrannical Chun Yuyue, turning the sword into a plough and putting an end to the war and keeping the people safe. The legend of the sword will last forever.

2017-04-17

#9

Historical, Youth, Fantasy

Lu Han, Gulnazar, Janice Wu

In the first year of the beginning, a sacred stone descended from the sky and was scattered on the earth. It was said that those who could view the inscriptions of the sacred stones could know their fate. The sacred stone has become a holy relic on earth since then. So the world had been in turmoil for a long time. Until the human race united with the western demon race, the evil race was driven to the polar grasslands, the world was at peace. Baby Chen Changsheng with a mysterious birth was saved from the mouth of a golden dragon by his master, Ji Daoren accepted him as his disciple, teaching him 3,000 scrolls of the book of Tao. Nineteen years later, Chen Changsheng learned that his six veins were inaccessible and his life would not last more than twenty years. Ji Daoren said that there was an ancient sacred stone hidden in Ling Yange in the divine capital of the Zhou Dynasty, which might record the method of changing his fate. Chen Changsheng decided to go down the mountain to take a chance. By chance, Chen Changsheng resisted the suppression of various forces and befriended the young genius Tang Sanshiliu, the demon princess Luoluo, and the demon warrior Xuanyuan Po. With their help, Changsheng won first place in the strong "Dachao Trial". After entering the sacred stone monument tomb, he watched all the monuments in front of the tomb overnight, causing the natural phenomenon to change. But who would have thought that all this is just the beginning, as the pattern of the world changes, Changsheng finds himself involved in a huge conspiracy…

2017-04-02

#10

Urban, Romance

Zhu Yawen, Wang Likun

Su Mang is a senior executive of MG Travel Group in the UK. At the begging of her mother-in-law, she concealed her infertile husband, Chen Jiaming, from her by borrowing sperm to have a baby. Her husband found out and cheated on her, and they divorced. Su Mang, a self-respecting woman, was desperate for love and marriage and decided to leave her sad place and returned to China. But she was told by the doctor that she was pregnant. She decided to give birth to the baby alone and returned to Shanghai with the little baby in her belly as the director of the travel division of MG headquarters. At the same time, Zheng Chu, a travel experiencer at the Shanghai headquarters, proposed to his girlfriend Chen Shanshan but was refused. He was caught in a career and relationship dilemma. Su Mang is isolated and helpless in her new environment because of various rumors, but Zheng Chu, a warm-hearted man, comes into her life. They go from disliking each other to getting along well with each other and then falling in love. The office romance and a child of unknown origin test the lovers. Zheng Chu, faced with Su Mang's well-intentioned lies, goes from confusion to determination, going through many twists and turns with Su Mang, bearing all the doubts and misunderstandings for his lover. Finally, they have a good ending.

2015-01-30

#11

Historical, Romance, Comedy

Li Qin, Jin Shijia

Tang Doudou, is still unmarried at her age. She believes that only a man who understands her and loves her is worthy of her true love. A sudden lawsuit nearly destroys the Tang family, but the master of the Shen family helps them. Gu Xiangping likes Tang Doudou and proposes a marriage for her eldest son, Shen Bonan. Shen Bonan has a reputation as a child prodigy and has a good character and talent. However, on the night of the wedding, the prodigy turns out to be a fool with the IQ of an eight-year-old. Tang Doudou is furious and runs back to the Tang family on the wedding night. Faced with Tang's father falling ill on the spot and his mother losing all the bride price, Doudou has no choice but to make a one-year contract with Xiangping. Bonan repeatedly pesters Doudou, and a secret love develops between them. Doudou discovers that there is something else going on with Bonan's brain disease and decides to find out the truth. However, her mother-in-law, Xiang Ping, is not as usual and is secretly manipulating the situation. Doudou is plunged into one crisis after another. Doudou, Bogang and Wan Quan overcome many obstacles and manage to cure Boran. But a fire makes Boranu forget everything he has experienced with Doudou. Doudou overcomes the many crises and regain his memory.
Related Posts