My Amazing Bride – Li Qin, Jin Shijia
My Amazing Bride is a historical romantic comedy directed by Liang Shengquan, Huang Junwen, and Cheng Zhichao, starring Li Qin and Jin Shijia.
The drama tells the story of Tang Doudou, a "tofu belle" who unknowingly marries a foolish husband, Shen Bonan, and is gradually touched by his true love. After curing her husband, she also faces a big crisis. Facing the conspiracy and betrayal, how does she defend her true love?
Details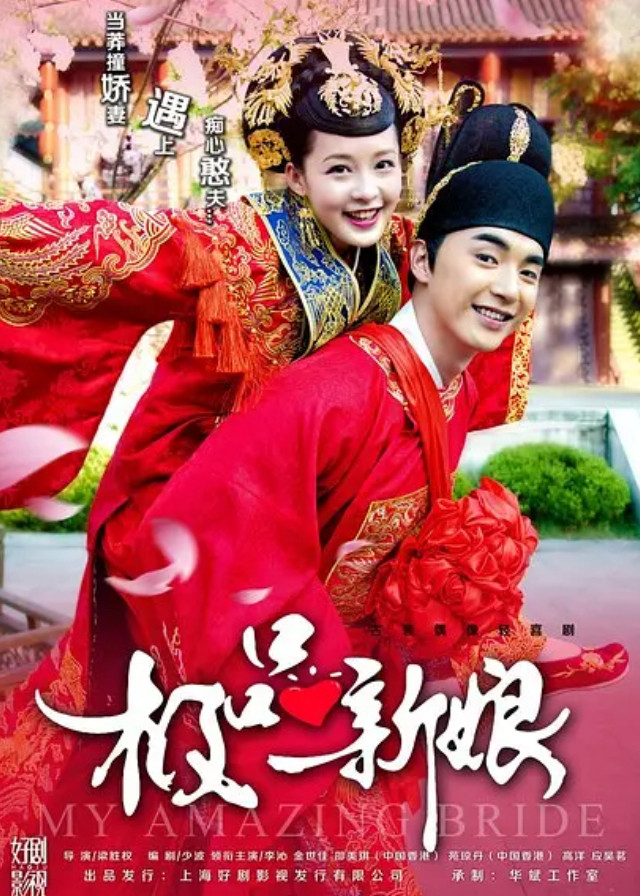 Cast
Synopsis
Tang Doudou, is still unmarried at her age. She believes that only a man who understands her and loves her is worthy of her true love.
A sudden lawsuit nearly destroys the Tang family, but the master of the Shen family helps them.
Gu Xiangping likes Tang Doudou and proposes a marriage for her eldest son, Shen Bonan.
Shen Bonan has a reputation as a child prodigy and has a good character and talent.
However, on the night of the wedding, the prodigy turns out to be a fool with the IQ of an eight-year-old.
Tang Doudou is furious and runs back to the Tang family on the wedding night. Faced with Tang's father falling ill on the spot and his mother losing all the bride price, Doudou has no choice but to make a one-year contract with Xiangping.
Bonan repeatedly pesters Doudou, and a secret love develops between them.
Doudou discovers that there is something else going on with Bonan's brain disease and decides to find out the truth. However, her mother-in-law, Xiang Ping, is not as usual and is secretly manipulating the situation.
Doudou is plunged into one crisis after another. Doudou, Bogang and Wan Quan overcome many obstacles and manage to cure Boran.
But a fire makes Boranu forget everything he has experienced with Doudou. Doudou overcomes the many crises and regain his memory.
Reviews
You May Also Like
Related Posts