Across the Ocean to See You – Zhu Yawen, Wang Likun
Across the Ocean to See You is an urban romantic drama directed by Chen Mingzhang, starring Zhu Yawen, Wang Likun, Huang Li, Wang Yanlin, Ye Qing, Gao Yang, and Ma Qiuzi.

The drama is based on urban life and tells the wonderful and twisted love story of Zheng Chu, a travel experience division, and his boss, Su Mang, "a female demon".
Details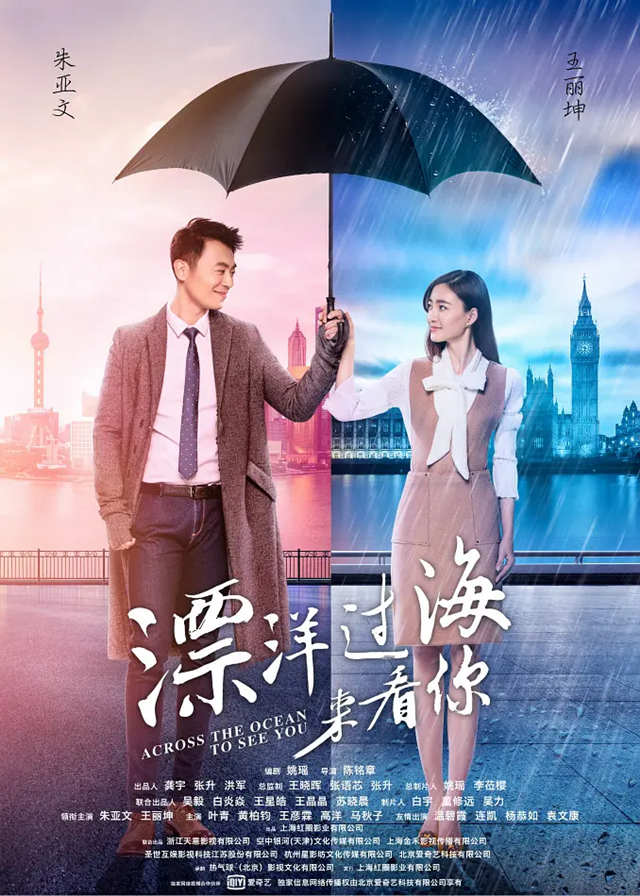 Cast
Synopsis
Su Mang is a senior executive of MG Travel Group in the UK. At the begging of her mother-in-law, she concealed her infertile husband, Chen Jiaming, from her by borrowing sperm to have a baby.
Her husband found out and cheated on her, and they divorced.
Su Mang, a self-respecting woman, was desperate for love and marriage and decided to leave her sad place and returned to China. But she was told by the doctor that she was pregnant.
She decided to give birth to the baby alone and returned to Shanghai with the little baby in her belly as the director of the travel division of MG headquarters.
At the same time, Zheng Chu, a travel experiencer at the Shanghai headquarters, proposed to his girlfriend Chen Shanshan but was refused. He was caught in a career and relationship dilemma.
Su Mang is isolated and helpless in her new environment because of various rumors, but Zheng Chu, a warm-hearted man, comes into her life.
They go from disliking each other to getting along well with each other and then falling in love.
The office romance and a child of unknown origin test the lovers.
Zheng Chu, faced with Su Mang's well-intentioned lies, goes from confusion to determination, going through many twists and turns with Su Mang, bearing all the doubts and misunderstandings for his lover. Finally, they have a good ending.
Reviews
You May Also Like
Related Posts