Passage of My Youth – Zhang Zifeng, Jiang Chao, Song Weilong
Passage of My Youth (Love Story in London) is a youthful school film directed by Qin Xiaozhen, led by Zhang Zifeng, Jiang Chao, and Song Weilong, with Xu Haiqiao, Wu Yingjie, Sun Jingjing, Li Rui, Zhao Yingjun, and Ji Xueping in special appearances.
The film is based on the novel of the same name by Lu Yige, which tells a series of moving school stories about several young people studying in the UK.
Details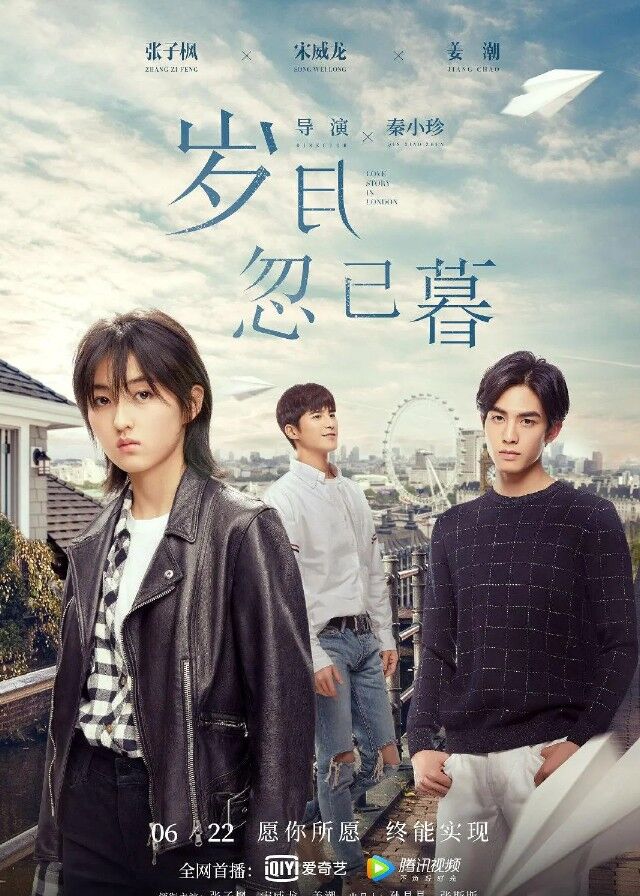 Cast
Synopsis
Jiang He has idolized Jiang Hai since the age of ten. Throughout her long youth, her life motto has always been "to get closer to Jiang Hai." There is another person who shares the same desire, and that is Gu Xinlie, but his ideal is "to get closer to Jiang He." Jiang He often calls Gu Xinlie "Gu Er Chun," but he is not foolish at all; he simply becomes clueless when it comes to love.
Jiang Hai and Jiang He went abroad to study in London, England. Gu Xinlie modified his life goal to be by Jiang He's side. The days of studying in England were filled with tears and laughter for Jiang Hai and Jiang He. Gu Xinlie, after struggling in his hometown, finally made it to England as well. Jiang He followed Jiang Hai all the way, just as Gu Xinlie followed Jiang He. With the passion of youth and simple perseverance, a love story unfolds in a foreign land.
Reviews
You May Also Like
Related Posts