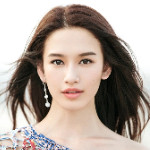 Zhang Bojia dramas, movies, and TV shows list contains the best TV series, films of Zhang Bojia and the ongoing and upcoming shows. The list will be updated continuously, bookmark this list to get the latest tv shows of Zhang Bojia.
Zhang Bojia Dramas List
2023-09-15

#1

Urban, Romance, Drama

Xu Lu, Miles Wei

In the workplace, top-notch customer service representative Dong Dong'en and the client's responsible person Lou Yuan had a misunderstanding before, turning their previously calm professional careers into chaos. After being stationed at the client's site, Dong Dong'en not only excellently demonstrated her professionally refined skills but also, in a battle of wits with the client, captured Lou Yuan's heart with her own charm.

2023-03-14

#2

Urban, Romance, Drama

Jing Boran, Tan Songyun

Gui Xiao and Lu Yanchen were each other's first love. After graduating from university, Lu Yanchen went to another city and became a special police officer, while Gui Xiao's family suffered a change, and their love affair ended in vain. Ten years later, they reunite and find that they can't repress their missing for each other and get close to each other again. But the news that Lu Yanchen's parents have arranged a marriage for him makes Gui Xiao unsettled, and Lu Yanchen makes a decisive choice. Gui Xiao realised that she is the only one in Lu Yanchen's heart, they renew their relationship and register their marriage. After the wedding, Lu Yanchen is injured during a mission and falls into a coma. Gui Xiao rushed to Lu Yanchen's side and gave birth to her daughter in the frontier city that Lu Yanchen had been guarding for ten years. The family is reunited and lives happily ever after.

2022-12-23

#3

Urban, Youth, Romance

Bi Wenjun, Zhu Zhengting, Sun Yihan

The main story revolves around locksmith He Chufeng and appraiser Luo Bin. The four main characters meet in a Chinese antique shop. Although they have different identities, they start a shared life for different reasons. Four lonely souls change subsequently.

2022-11-14

#4

Urban, Romance

Yang Mi, Xu Kai

Qin Shi, a single lawyer, is determined to pursue her career, but her parents are pushing her hard to get married. The top law firm "Cheng Yu Hui" has a position for a family lawyer and requests to be married. Qin Shi's second brother, Qin Wenyu, is an unreliable headhunter who changes Qin Shi's marital status to "married" without her permission and creates a fictitious husband for her. Qin Shi was able to join the company. Qin Shi's excellent performance was deeply appreciated by the founder, Lao Jin, who recommended Qin Shi to be the legal advisor of the Association of Women Entrepreneurs at a party. Qin Shi then learned that she was "married". She decides to set things right and clarify the facts to Lao Jin, when her "husband" Yang Hua suddenly shows up, having been ordered by his mother to have a blind date with Qin Shi's rival. Yang Hua is angry that he "was married", but his mother keeps pushing him to marry, he has to find Qin Shi. So these two people who were reluctant to marry hit it off and went to the Civil Affairs Bureau to get a license to get married, and became a legal couple. Their parents find that something is wrong, and Qin Shi's ex-boyfriend also joins the law firm at this time. Under the crisis, Qin Shi and Yang Hua's love grows, and they gain true love and have a happy life!

2022-03-06

#5

Crime, Suspense

Tan Jianci, Zhang Bojia, Jin Shijia

When Shen Yiyi first joined the Jiangbei Branch's Criminal Investigation Detachment as a mock portraitist, he was arranged by the leadership to partner with the head of the criminal police team, Du Cheng. The initial provocations of Du Cheng laid down the history of their relationship. With the subsequent development of the plot, their close cooperation of them pushed the confrontation in their relationship to the climax. The compact plot, the flashing portraits, the confusing clues of the case, as if to tell a secret truth and unknown story.

2021-11-26

#6

Urban, Romance, Life

Li Chun, Zhang Hanyun, Wang Ju

Three urban ladies with very different and distinctive personalities have a new understanding of life, career, and love after experiencing a series of hardships in entrepreneurship, oppression in the workplace, and emotional ups and downs. Among them, Liu Jing is a perfectionist food blogger who is picky about love. Fang Xin is a divorced anchor who struggles with love despite she has an outstanding appearance. Xia Meng is a workplace powerhouse who makes her boyfriend feel pressure because of her outstanding abilities. Each of these distinctive labels reflects the current state of intimate relationships between contemporary men and women in varying degrees.

2021-08-16

#7

Urban, Romance

Bi Wenjun, Wu Xuanyi, Zhai Xiaowen

The 25-year-old librarian Zeng Li meets the deputy chief dentist Ai Jingchu due to orthodontic treatment, they experience snowy nights together, hide-and-seek in welfare house, pirate ship New Year's Eve, etc. From misunderstanding to acquaintance, they slowly walked into the other's heart. When they are ready to confess to each other, Yu Yi, the best friend of Ai Jingchu, whom Zeng Li has been waiting for ten years to be her "first love", returns to China and starts a fierce pursuit of Zeng Li. After reading Zeng Li's novel "The Story of Yu and Small Fish", Ai Jingchu misunderstands that the person Zeng Li loves in her heart has always been Yu Yi, so he abandons his plan to confess his love and decides to go on a medical aid mission in Africa. However, Yu Yi's sudden confession makes Zeng Li more clear in her heart and she returns to Ai Jingchu's side without hesitation, and they finally become a couple.

2020-08-19

#8

Urban, Suspense, Thriller

Guo Tao, Yang Zishan

In an upscale skyscraper, the whole building suddenly lost power one night. Zhong Meibao, the beautiful owner of the coffee shop downstairs, was murdered in her own home, in a room with no signs of lock picking. The forensic doctor diagnoses the death as a result of carbon monoxide poisoning after head trauma. Zhong Jingguo, a veteran police officer, and Yang Ruisen, a rookie cop, join forces to solve the case and discover the uncanny relationships hidden throughout the building. Security guards, neighbours, architects, agents, cleaning ladies, novelists all have secrets, and the truth becomes even more confusing...

2020-04-01

#9

Historical, Suspense, Comedy

Darren Chen, Meng-Po Fu, Liu Yaoyuan

In the 14th year of Cheng Hua of the Ming Dynasty, Tang Fan and Sui Zhou team up to solve strange cases and smash the conspiracy behind the scenes, bringing peace to the people.

2018-05-09

#10

Fantasy, Romance

Victoria Song, Huang Jingyu

The intern reporter, Guan Pipi, received a special assignment to interview cultural relics expert Helan Jingting. This mysterious and unpredictable "jade master" has never appeared in public before. In order to conquer him, Pippi tried every possible way but was surprised by his unbelievable habits. He feeds on flowers, loves "moonlight baths", is blind during the day, has an excellent vision at night, and has only three heartbeats per minute, and claims to be from an alien planet, a silicon-based life form that is different from Earth's carbon-based life. Pippi thought he was being teased and left in anger. The succession of blows once left her in mourning. Her boyfriend and best friend betrayed her one after another, Pipi felt being abandoned by the world. Helan Jingting was the only one who stayed by her side and gave her warmth. Pipi gradually dropped her guard and learned about the world of the alien planet where Helan is. After several twists and turns, they finally broke through the shackles of fate and came together. However, the internal strife of Helan's planet soon involved them. In order to protect each other, they competed to give everything they have, only wishing that the other can spend this life safely!

2018-01-18

#11

Fantasy, Romance

Ivy Chen, Wang Ziqi

During the late Ming Dynasty, the phenomenon of Crop Circles occurred due to the Lunar eclipse. It made the villagers of Taoyuan have the mysterious power to protect the world. They have become a clan of guardians over the centuries. Jiang Yiyi, an urban white-collar worker, and her first boyfriend Chu Tianqi had broken up for two years, but she was still in love with him inside. She encountered Fang Muye, "a guardian", and they shared a room and became a love-hate couple. Fang Muye's amazing ability not only adds to the fun of life but also transforms Jiang Yi Yi's appearance, helping her to strive for success in the workplace and awakening her childhood dream of being an inventor. She was determined to develop a robot arm to help Shi Liang, an athlete who has lost his arm, to return to the court. Fang Muye repeatedly turns Jiang Yiyi and her ex-boyfriend safe, making them rekindle their love. But he accidentally became the research object of mad scientist Peter Chen and was in trouble. Jiang Yiyi gradually recognized the true love in the process of independence, they found the true meaning of happiness in mutual protection and dedication.
Zhang Bojia Movies List
2021-05-01

#1

Suspense, Thriller, Crime

Aaron Kwok, Duan Yihong, Zhang Zifeng

The school bus driver, Yu Kunqiao, caused a major school bus accident due to negligence. Kunqiao risked his life to rescue Wang Chuqi, who seemed to be closely related to the truth behind the accident. Unfortunately, no other students on the school bus survived. Upon learning of this incident, Wang's wealthy father had to hide Kunqiao in the basement of their home for three years in order to conceal this secret. However, he constantly hinted at Kunqiao to turn himself in. With the arrival of visitors, this once warm and harmonious family started becoming increasingly eerie. The mother became restless and anxious all day, the sister's behavior changed dramatically, and each family member seemed to have sinister intentions. Strange incidents kept occurring, and the dark secret behind this family seems poised to come to light.
Related Posts