Under the Skin – Tan Jianci, Zhang Bojia, Jin Shijia
Under the Skin is a detective drama directed by Xing Jianjun, starring Tan Jianci, Kim Scar(Jin Shijia), and Zhang Bojia, with Qin Hailu, and Fang Zibin in special appearances.

The drama tells the story of Shen Yi, a mock portraitist, and Du Cheng, a police captain who are forced to work together by chance to solve a number of mysterious cases and track down the truth of the mystery together.
Details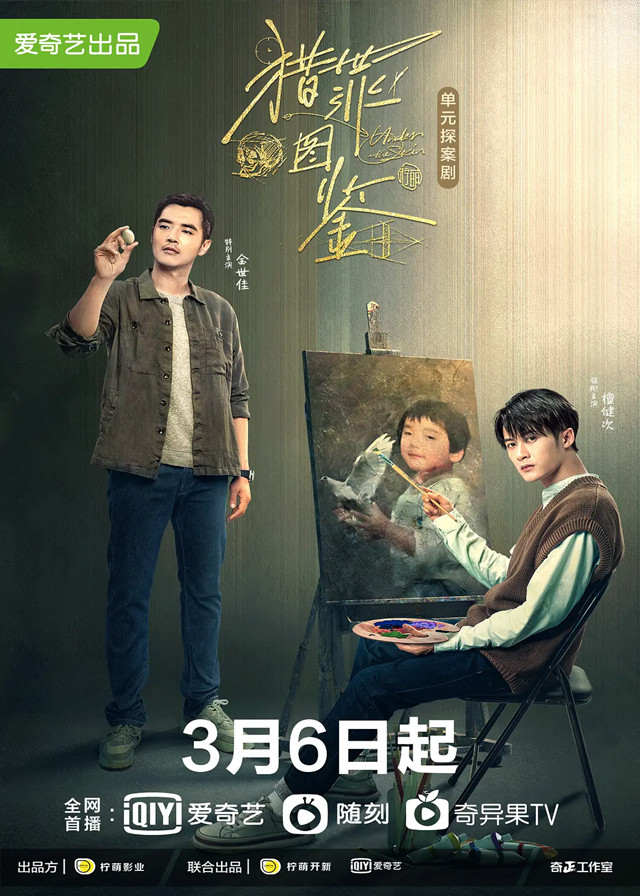 English Title: Under the Skin
Chinese Title: 猎罪图鉴
Genre: Crime, Suspense
Tag: Murder, Investigation, Death of a Character, Police Procedural, Domestic Violence, Plastic Surgery
Episodes: 20
Duration: 45 min.
Director: Xing Jianjun
Writer: Jia Dongyan, Wu Yao, Zhang Han, Zhang Fan, Zhang Min, Liu Yifei
Producer: Zhang Yiyun
Product Company: LINMON PICTURES, iQiyi
Released Date: 2022-03-06
Broadcast Website: iQIYI, Linmon Pictures Official, Viki
Cast
Synopsis
When Shen Yiyi first joined the Jiangbei Branch's Criminal Investigation Detachment as a mock portraitist, he was arranged by the leadership to partner with the head of the criminal police team, Du Cheng.
The initial provocations of Du Cheng laid down the history of their relationship. With the subsequent development of the plot, their close cooperation of them pushed the confrontation in their relationship to the climax.
The compact plot, the flashing portraits, the confusing clues of the case, as if to tell a secret truth and unknown story.
Reviews
You May Also Like
Related Posts