Delicious Romance – Li Chun, Zhang Hanyun, Wang Ju
Delicious Romance is an urban romantic drama directed by Chen Zhengdao and Xu Zhaoren, starring Li Chun, Zhang Hanyun, Wang Ju, Liu Dongqin, Zhou Cheng'ao, Ren Bin, Zhang Fan, and Yang Boxiao.
The drama tells the story of three best friends who work in the metropolis and grow up with confidence as they experience a series of changes in family, workplace and life.
Details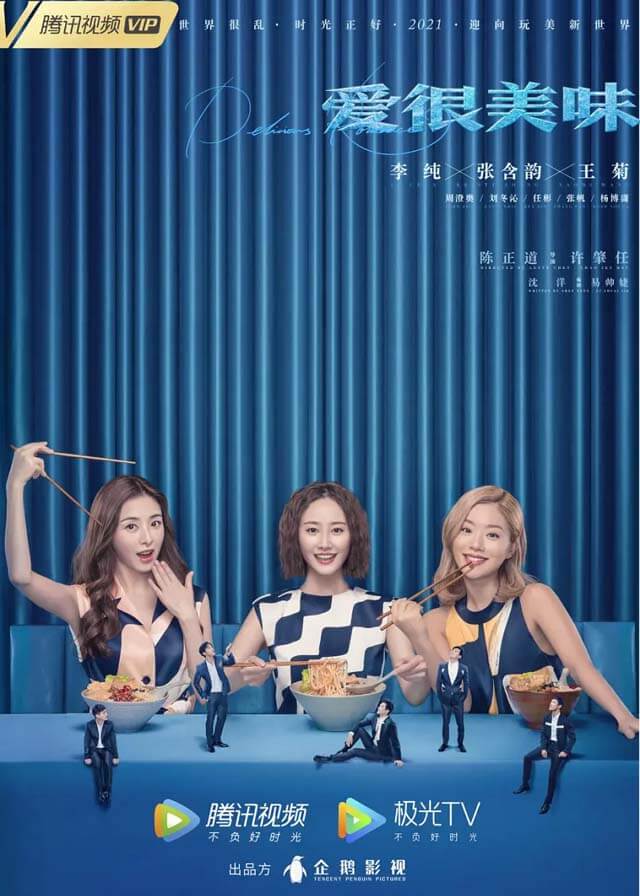 Cast
Synopsis
Three urban ladies with very different and distinctive personalities have a new understanding of life, career, and love after experiencing a series of hardships in entrepreneurship, oppression in the workplace, and emotional ups and downs.
Among them, Liu Jing is a perfectionist food blogger who is picky about love. Fang Xin is a divorced anchor who struggles with love despite she has an outstanding appearance. Xia Meng is a workplace powerhouse who makes her boyfriend feel pressure because of her outstanding abilities.
Each of these distinctive labels reflects the current state of intimate relationships between contemporary men and women in varying degrees.
Reviews
You May Also Like
Related Posts