"Youth With You 3" Tony Yu Mother Response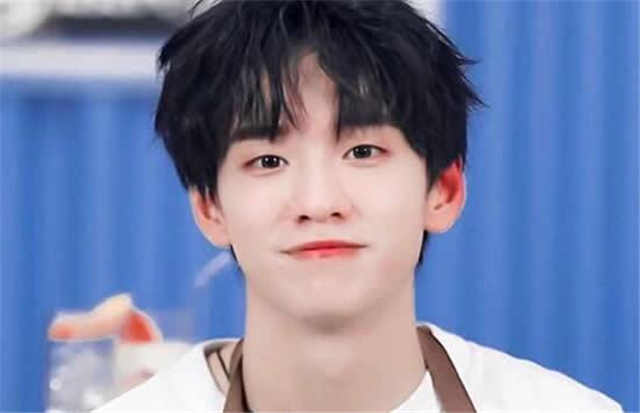 On the 30th, April, "Youth With You 3" trainee Tony Yu Jingtian's mother responded to the alleged illegal operation of KTV, saying that due to her and Yu Jingtian's father's indiscipline in business cooperation, it has triggered a series of discussions and also brought bad influence to tony Yu. So she decided to explain the situation to everyone the first time.
She revealed that Jingli KTV was founded in 2005. But after 2008, as the family went to Vancouver to study and live, they transferred all the KTV equity to other partners, and have not participated in the operation of KTV since then. But the transfer process was only a hastily signed agreement, without timely Industrial and commercial change. Until they returned to China in 2019, they went through the relevant procedures one after another.
At the same time, Tony Yu Jingtian's mother also said that she did not expect her business negligence to cause distress and harm to friends who like Yu Jingtian, here to sincerely apologize.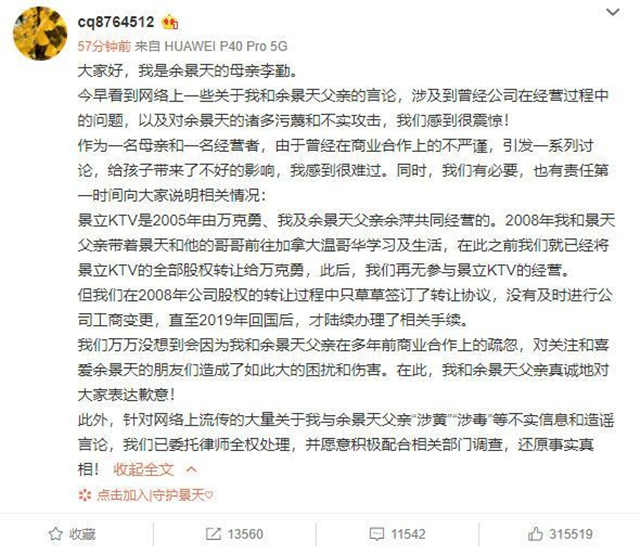 The statement concluded by saying, "For the net rumors about me and Yu Jingtian's father and other inaccurate information and rumor-mongering statements.
We have entrusted lawyers to deal with full authority, and is willing to actively cooperate with the relevant departments to investigate and restore the truth."
Previously, Yu Jingtian's company had issued a statement, in which it said that Tony Yu Jingtian had not done anything negative related to the net rumors or participated in activities that negatively impacted society.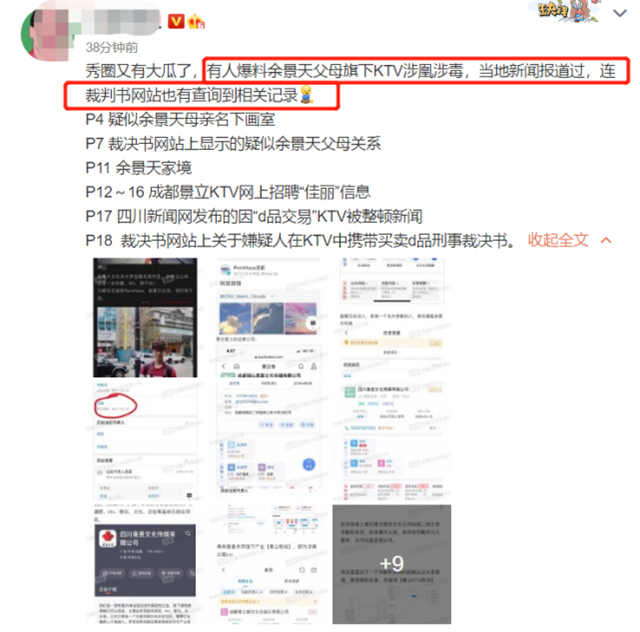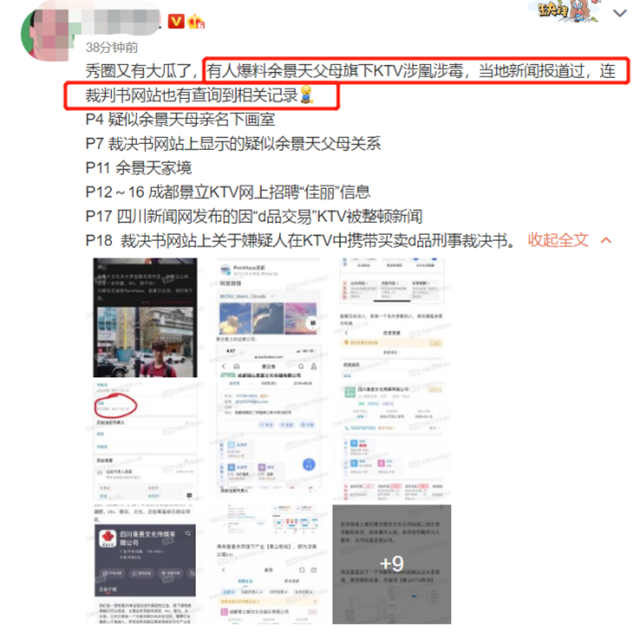 It was reported that on 29 April, a netizen suddenly revealed that the KTV owned by the parents of "Youth With You 3" Yu Jingtian were involved in pornography and drugs.
The local media had also publicly reported similar content. The verdict of the suspected parents of Yu Jingtian could even be found on the verdict website.
Still, netizens have raised many questions, and many have even called for Tony Yu Jingtian to withdraw from "Youth With You 3".
Because some netizens found posts back in 2004 stating that the KTV run by Yu Jingtian's parents had an illegal operation.
What do people think about this matter?