Warm Hug – Chang Yuan, Li Qin, Shen Teng, Qiao Shan
Warm Hug is a comedy film directed by Chang Yuan, starring Chang Yuan, Li Qin, Shen Teng, and Qiao Shan.
The film is based on the Korean film "The Plan Man", which tells the story of Bao Bao, a man with both obsessive-compulsive disorder and cleanliness, whose life takes a dramatic turn when he meets a girl with an honest personality, Song Wennuan.
Details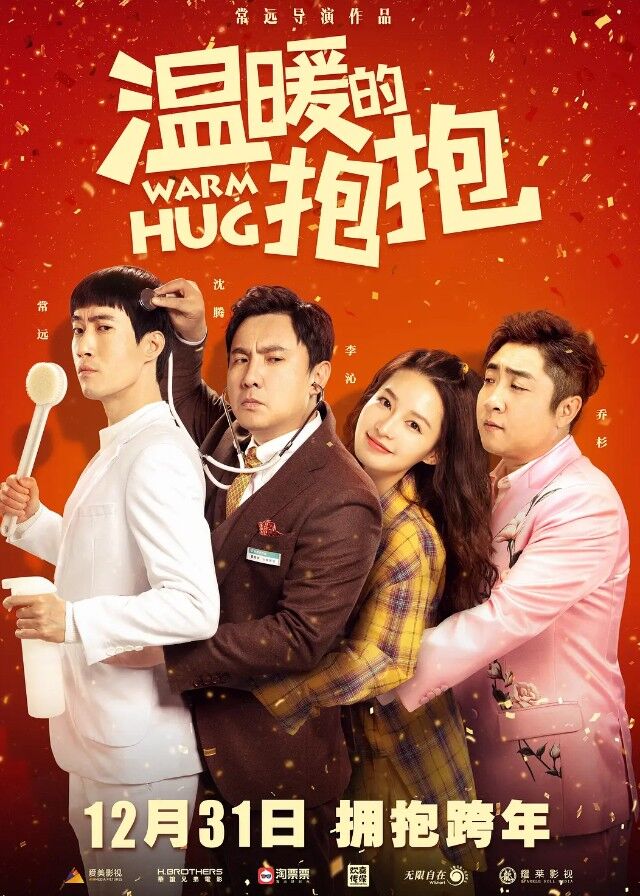 English Title: Warm Hug
Chinese Title: 温暖的抱抱
Genre: Comedy
Duration: 112 min.
Director: Chang Yuan
Writer: Chang Yuan, Leng Xuyang, Wang Zhijun
Producer: Li Yaping, Wang Zhonglei
Released Date: 2020-12-31
Broadcast Website: AsianCrush, Viki
Cast
Synopsis
Bao Bao, who has an obsession with cleanliness and planning beyond the average person, thought that he was immune to friendship and love. However, after meeting the straightforward and warm-hearted Song, the skilled and quirky Doctor Jia, and the hypocritical Wang Weiren, he unwittingly became involved in a comedy of errors.
Reviews
You May Also Like
Related Posts
What's Allen Deng Lun and Li Qin's Relationship? The Wedding Has Been In Preparation?

Does Sweet Li Qin Have A Boyfriend? She Has Many Dating rumors

What's Xiao Zhan and Li Qin Relationship?

Li Qin, Johnny Huang Jingyu Had A Love-Hate Relationship In "My Dear Guardian"

Who Is Evan Li Yifeng's Girlfriend? Lee Da Hae Is The Only Girlfriend Li Yifeng Has Admitted To

Allen Ren Jialun, Li Qin Start The Fantasy Xian Xia Love Journey

Li Qin Photos

Li Qin Dramas, Movies, and TV Shows List

Shen Teng Dramas, Movies, and TV Shows List

Qiao Shan Dramas, Movies, and TV Shows List

Chang Yuan Dramas, Movies, and TV Shows List