The Monkey King 3 – Aaron Kwok, Feng Shaofeng, Zhao Liying
The Monkey King 3 is a fantasy comedy film directed by Pou-Soi Cheang, led by Aaron Kwok, Feng Shaofeng, Zhao Liying, Xiao Shenyang, and Him Law, co-starring Lin Chi-ling, Gigi Leung, Liu Tao, Kingdom Yuen, Pan Binlong and Shi Shi.
The film tells the story of the Tang monk and his disciples who fight with various demons and monsters on their way to get the scriptures.
Details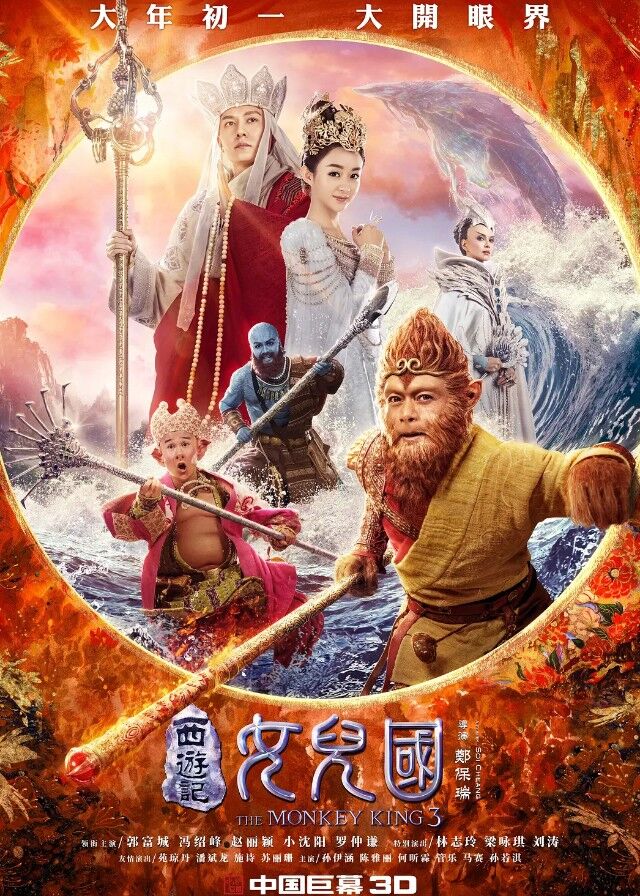 Cast
Synopsis
On their journey, Tang Sanzang and his disciples pass through the River of Wangchuan, accidentally angering the River God and entering the Female Kingdom of Western Liang.
As they intrude, they realize that this country consists solely of women, and no man has ever set foot there since its founding.
Moreover, there is an ancestral decree within the country that regards men as natural enemies. The ancient scriptures even contain a prophecy, stating that one day, a monk from the Eastern Land would arrive with a monkey, a pig, and a small blue-skinned being, and their arrival would mark the destruction of the kingdom.
Reviews
You May Also Like
Related Posts
Zhao Liying, Feng Shaofeng Denied Their Breakup

Zanilia Zhao Liying, William Feng Shaofeng Announced Divorce

Feng Shaofeng and Jing Tian Collaboration: Is the Sweet Relationship Extending Beyond the Drama Off-Screen?

Who Is Chen Xiao's Wife? He and Michelle Chen Fell In Love Over A Drama

Did Kris Wu and Zhao Liying Have Ever Been In A Relationship?

8 Most Anticipated C-Drama in 2021

Zanilia Zhao Liying Was Rumored To Join In "CHUANG 2021"

Zanilia Zhao Liying And Wang Yibo's Second Coopertion Rumor Led To Fan's Boycott

Zhao Liying Dramas, Movies, and TV Shows List

Feng Shaofeng Dramas, Movies, and TV Shows List

Aaron Kwok Dramas, Movies, and TV Shows List

Xiao Shenyang Dramas, Movies, and TV Shows List