The Legend of the Demon Cat – Huang Xuan, Sometani Shota
The Legend of the Demon Cat is a historical fantasy film directed by Chen Kaige, starring Huang Xuan, Sometani Shota, Zhang Yuqi, Qin Hao, Hiroshi Abe, Zhang Yongrong, Liu Haoran, Ou Hao, and Crystal Zhang.
The film is based on the Japanese fantasy novel series "沙门空海之大唐鬼宴", which tells the story of a demon cat that speaks human language and stirs up the city of Chang'an, and how the poet Bai Letian and the monk Kong Hai team up to investigate and bring to light a truth that has been deliberately buried.
Details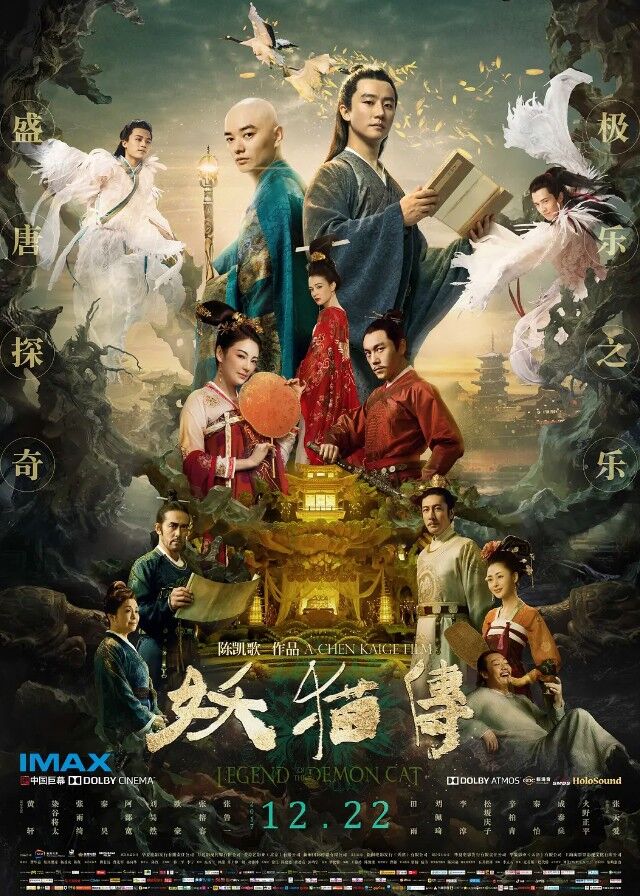 Cast
Synopsis
During the flourishing Tang Dynasty in Chang'an, a series of supernatural events involving demons and anomalies occurred. Bai Letian, a mad poet, and Konghai, a monk who admires the splendor of the Great Tang, meet in Chang'an.
They closely follow a talking demonic cat, unexpectedly triggering a mind-boggling secret that spans thirty years and relates to the rise and fall of the dynasty.
As various characters make their appearances, the vibrant and magnificent scenery of the Great Tang and the hidden pains of the era are gradually revealed. The tapestry of the prosperous Tang Dynasty unfolds, intertwining monsters, poets, emperors, and noble concubines.
Reviews
You May Also Like
Related Posts