The Last Wish – Peng Yuchang, Darren Wang, Wei Daxun
The Last Wish is a comedy film directed by Tian Yusheng and starring Peng Yuchang, Darren Wang, and Wei Daxun.
Based on the South Korean film "The Last Ride", the film tells the story of Gao Yuan, an 18-year-old boy who is about to pass away due to a terminal illness. When his best friends Xu Hao and Zhang Zhengyang learn the sad news, they decide to help him fulfill his dream. In the process of fulfilling their dream, the three brothers encounter a series of ludicrous experiences.
Details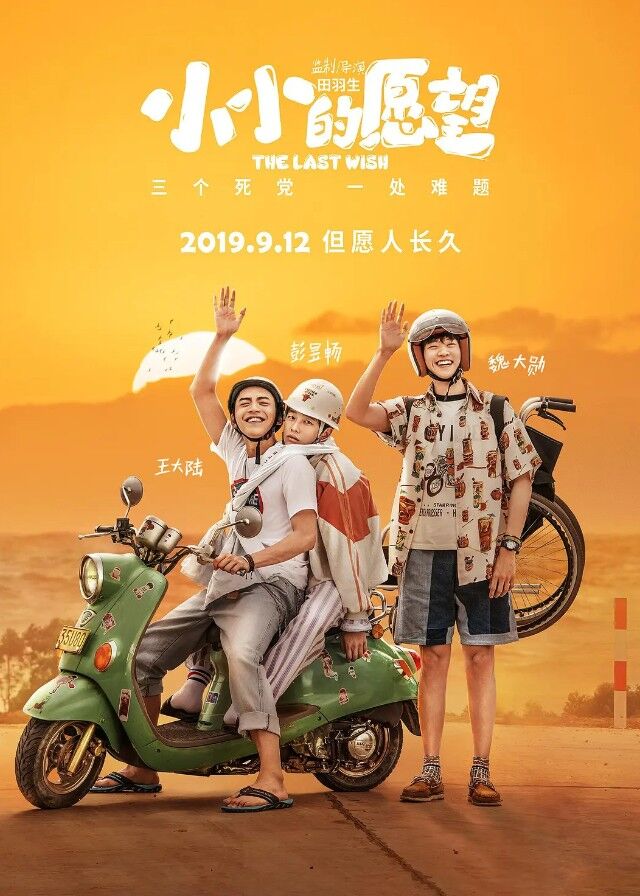 Cast
Synopsis
High school student Gao Yuan, who suddenly contracted muscular dystrophy, was informed by the doctor that his time was limited. Determined to fulfill one last wish before his death, he aspired to become a true man! Upon hearing this news, his two loyal friends, Xu Hao and Zhang Zhengyang, were determined to fight to the end, sparing no effort to fulfill their brother's final wish!
Reviews
You May Also Like
Related Posts