Nice to Meet You – Bai Ke, Lan Yingying
Nice to Meet You is a romantic comedy film directed by Gu Changwei, starring Bai Ke, Lan Yingying, Zhang Haiyu, Zhou Chuchu, Cao Jun, Wang Yuwen, Li Chenhui, and Jiang Yi, with special appearances by Fan Ming and Jiang Wenli.
The film is based on Kong Long's original novel "Fei Huo Liu Xing/飞火流星", which tells the story of young people's reckless and wild youth and their intertwined fates after graduation.
Details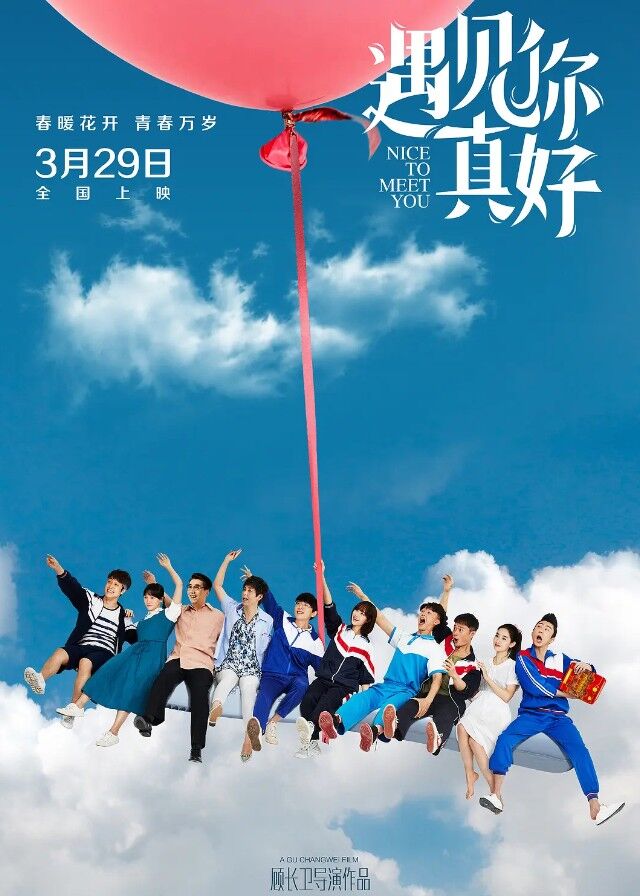 Cast
Synopsis
A group of high school students who are currently repeating a grade, each with different personalities, experience three love stories under the high-pressure management of a strict teacher and a stern dormitory supervisor.
Silly but cute Zhang Wensheng and mischievous Shan Ni are almost breaking through the "pure" barrier between them. Lightning-fast A Hu bravely fights against the school bully to protect the "mute" school beauty Ling Caicai, revealing his impulsive side. Devoted Xie Lun selflessly works to "cure" the love-obsessed Zhou Xiaomi.
Together, they embody the most beautiful youth - meeting you in the journey of life is wonderful.
Reviews
You May Also Like
Related Posts