Lost and Love – Andy Lau, Jing Boran
Lost and Love is a film based on the theme of "abduction", written and directed by Peng Sanyuan, starring Andy Lau, Jing Boran, Wu Junru, and Zhao Wenhao.
The film tells the story of Lei Zekuan, who lost his two-year-old son, Lei Da, in 1998 and set out on a 14-year journey to find him. Along the way, Lei meets Zeng Shuai, a young man who was abducted at the age of four. Lei Zekuan helps Zeng Shuai find his long-lost relative and continues his search for his son with the navigator Zeng Shuai gave him.
In July 2021, Guo Gangtang, the prototype of the father of the missing son played by Andy Lau in "Lost and Love", found his son Guo Xinzhen through the efforts of the public security authorities, and the suspect was arrested by the police.
Details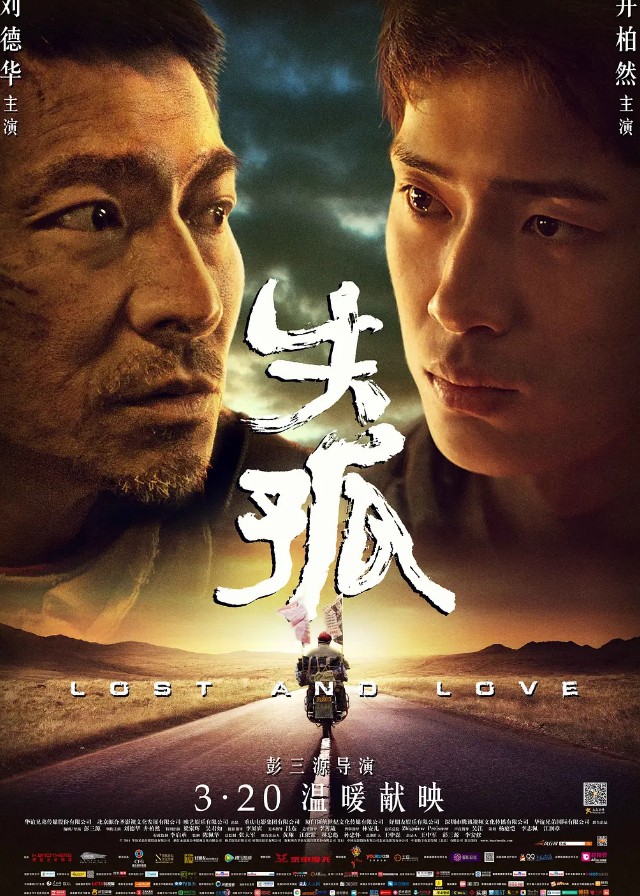 English Title: Lost and Love
Chinese Title: 失孤
Genre: Life, Drama, Family
Duration: 108 min.
Director: Peng Sanyuan
Writer: Peng Sanyuan
Producer: Wang Zhonglei, Li Qicheng
Product Company: Huayi Brothers Media Group
Released Date: 2015-03-20
Watch On: Viki, Prime Video
Cast
Synopsis
A two-year-old child named Lei Da went missing on a day in 1998, and his father, Lei Zekuan, began a 15-year-long journey to find his son.
Along the way, he faced many difficulties and coincidentally met Zeng Shuai, who was abducted at age four while fixing bikes.
The two of them embarked on a journey to find their loved ones together.
After learning about Leizekuan's search for his son, Zeng Shuai not only did not charge him for fixing his moto-bike but also joined him on the journey to find Leida. During their journey, the two developed a father-son-like relationship.
Reviews
Related Posts