In Harm's Way – Liu Yifei, Emile Hirsch
In Harm's Way (The Chinese Widow, The Hidden Soldier) is a war film directed by Bille August, starring Liu Yifei, Emile Hirsch, Yu Shaoqun, Yan Yikuan, and Li Fangcong.
Based on a true historical event during World War II, the film tells the story of an American pilot who is rescued by a Chinese woman after running out of fuel and crash-landing on the coast of Zhejiang Province, China during a mission.
Details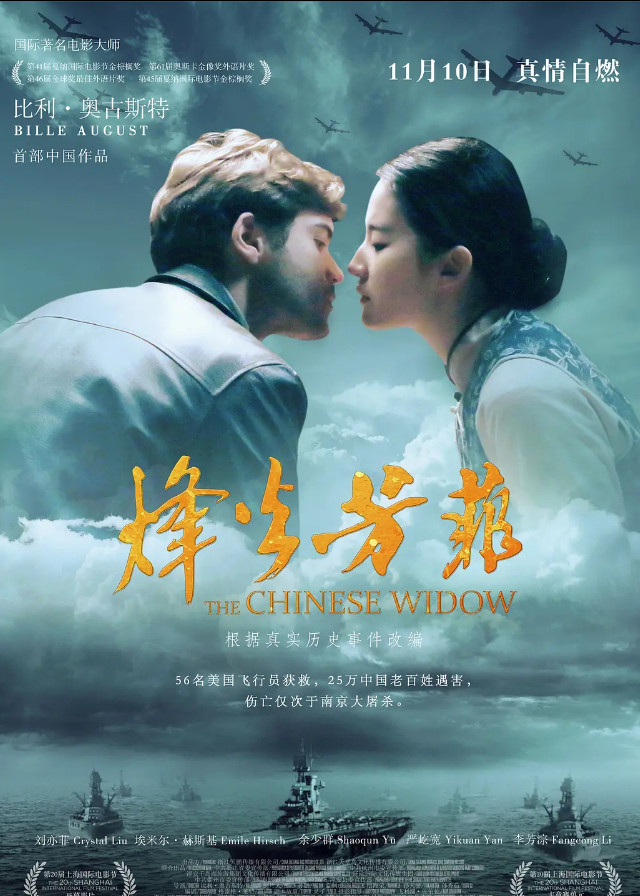 English Title: In Harm's Way
Chinese Title: 烽火芳菲
Genre: War, Romance, Drama
Duration: 97 min.
Director: Bille August
Producer: Sun Peng
Product Company: Roc Pictures
Released Date: 2017-11-10
Broadcast Website: YouTube
Cast
Synopsis
After the Pearl Harbor attack, the US President at the time ordered a bombing on Tokyo to boost morale.
Upon completing the mission, Captain Jack Turner and his crew landed in Zhejiang Province, China due to running out of fuel.
Ying Zi and her daughter accidentally stumbled upon the unconscious Jack, and despite great danger to her own life, Ying Zi did not give up on helping the American in need.
Although they couldn't communicate due to the language barrier, this bond was destined to impact them for the rest of their lives.
Reviews
You May Also Like
Related Posts