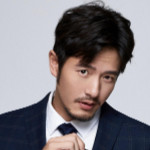 Jin Jia dramas, movies, and TV shows list contains the best TV series, films of Jin Jia and the ongoing and upcoming shows. The list will be updated continuously, bookmark this list to get the latest tv shows of Jin Jia.
Jin Jia Dramas List
TBA

#1

Youth, Adventure, Action

Ao Ruipeng, Zhang Yuxi, Jin Jia

Cao Yanbing, a descendant of Wei Wu, Xia Ling, who carries a mysterious guardian spirit, and Bei Lu Shi Men, a former spirit warrior, travel together to the Kong Shen Zhi Sen with their own different purposes in search of the Ancient House of Luhua, and the journey is full of dangers and crises. They support each other along the way, completing the adventure and growth in difficulties, and also discovering some shocking secrets ......

2023-03-09

#2

Urban, Family, Life

Mao Xiaotong, Zhang Li, Li Zefeng

Sun Xin and Sun Xiang are two sisters with very different personalities. Sun Xin is bold and adventurous, while Sun Xiang is gentle and kind-hearted. Sun Xin is beautiful and pursues freedom, and she is not afraid to take risks. Sun Xiang is simple and loves to smile and talk. Their vastly different personalities have led them down very different paths in life. Sun Xin has had great success in the tech industry and has experienced many ups and downs, while Sun Xiang has discovered her passion for cooking and has become a popular food blogger, leading a peaceful and fulfilling life. From 2012 to 2020, their lives have continued to improve, despite facing many challenges along the way. They remain confident in the future.

2022-11-02

#3

Urban, Romance, Suspense

Cai Wenjing, Peng Guanying

Ruan Zhenzhen is a "little princess" in the eyes of outsiders, living a simple and happy life under the protection of her financial husband Xu Youning. But all of this disappears with the accidental death of Xu Youning. What is left in front of the "damsel in distress" is the huge debt left behind by her husband. The sudden appearance of Gao Jun, a lawyer alumnus, seems to be the solution to this crisis. Although Ruan Zhenzhen is innocent, she is not stupid. She doubts Gao's enthusiasm in the face of this unexpected "intruder", but as they spend time together, Ruan gradually lets her guard down and opens her heart to him. Together, they overcome difficulties. In the midst of the unexpected accident, Ruan Zhenzhen grows from confusion to relief and finally to growth...

2022-02-08

#4

Urban, Romance

Gina Jin, Wang Ziyi

Gu Jiaxin, a talented overseas student who does not want to inherit the family business, is arranged by her mother to become Zhao Jiangyue's assistant. During the time he spent with Zhao Jiang Yue, Gu Jiaxin began to waver and didn't expect to fall in love with Zhao Jiangyue. When she knew that Gu Jiaxin's dream was to become a race car driver, Zhao Jiangyue helped him to fulfill his dream. Gu Jiaxin and she also broke through the age boundary and slowly came together.

2021-09-09

#5

Historical, Romance, Fantasy

Cheng Xiao, Gu Jiacheng

It tells the story of Lu Qingqing, a scrappy girl with no spiritual power but full of vitality, and Nangong Yixin, an arrogant prince on the surface who is wise and warm-hearted.

2021-03-30

#6

Historical, Romance, Fantasy

Darren Chen, Zhang Yishang, Wang Yifei

During the Song Dynasty, Bao Longtu came to power on Kaifeng Prefecture, the new "Bao Qingtian". Duanmu Cui down to the world to set up a sect "fine flower flow", intended to stop the demons crossed the border. The fourth grade with a sword guard Zhan Yan, by the order of Bao Zheng, interchanged with Duanmu Cui. From then on, they worked together to solve cases and had a secret love affair in the end.

2020-11-03

#7

Historical, Romance, Political

Tiffany Tang, Shawn Dou, Charmaine Sheh

Xiao Yanyan is the third daughter of Prime Minister Xiao Siwen and the Grand Princess of Yan. As the youngest child in her family, she is not only loved by her father, but also doted by her eldest sister, Xiao Hunian, and her second sister, Wu Gu Li. So she always thinks, speaks, and acts boldly, never giving up on what she wants. She and Han Derang are in love with each other. However, the three sisters of the Xiao family are married to the three branches of the royal family. The eldest sister, Xiao Hunian, is married to the Taiping Lord, Yelu Yan Sa Ge, and the second sister, Wu Guli, is married to Yelu Xi Yin. Xiao Yanyan started her legendary life since her encounter with King Liao Jingzong, Yelu Xian.

2020-07-14

#8

Youth, Friendship, Life

Guan Xiaotong, Jin Shijia, Niu Junfeng

Jiang Xiaoguo, who has no power, looks, or money, is always envious of her three roommates. Duan Jiabao, from a businessman's family, is wealthy but simple and carefree, only knowing how to chase stars and food. Luo Yan hates her mother's arrangement, but at least she has someone to arrange for her work and has nothing to worry about. Liang Shuang, a cold beauty, is pretty and good at business, and in her senior year, she is already well-settled in society. However, she doesn't know that as graduation approaches, everyone has their own problems to solve.

2019-11-07

#9

Urban, Romance, Fantasy

Gong Jun, Ireine Song

After meeting a young girl with no sense of taste, a highly trained and highly regarded taste genius, Lu WeiXun, unexpectedly suffered a major setback in his life – he lost his sense of taste. HeBuzui did everything she could to help Lu Weixun out of her predicament. At the same time, Lu Weixun devised a whole set of methods to help He Buzui restore her sense of taste. He Buzui overcame all difficulties, accepted the devil's training, deeply felt the hard work and efforts behind the industry elite, and experienced all kinds of wonderful flavors in the world. Lu Weixun and He Buzui have very different personalities, but in the process of getting along, the cool and lonely Lu Weixun was infected by the resilient and optimistic He Buzui. He Buzui grew up to be a highly qualified industry insider, and in the mutual help and cooperation with Lu Weixun, they were touched by each other's sincerity, establishing a deep emotion and meeting their own love.

2019-01-28

#10

Historical, Fantasy, Immortal

Bai Lu, Xu Kai

Lu Zhaoyao saved Mo Qing after she left the mountain where she lived, but was preempted by Mo Qing when she seized the Wanjun Sword. Lu Zhaoying was seriously injured by the huge impact of the release of the Wanjun Sword. Five years later, after recovering from her injuries, she returned to her sect and found that Mo Qing had made her sect even stronger. Lu Zhaoyao concealed her identity and made use of Mo Qing's fondness for her to get him to do many dangerous things. But in Mo Qing's constant doting, she wavered from her initial purpose. In the end, Lu Zhaoyao and Mo Qing defeated the hypocritical Luo Mingxuan together and exposed his true personality to the public. They got together after the battle.

2017-06-05

#11

Historical, Romance, Wuxia

Zhao Liying, Lin Gengxin

In the years of Western Wei, there was chaos and war, and many civilians were reduced to slaves and their lives were like grass. A slave girl, Chu Qiao, was sent to the hunting ground for the nobles to shoot for entertainment. Witnessing the tragic death of her elder brother and sister, she vowed to take her little sister to escape from the prison. Chu Qiao attracted an open-minded nobleman, Yuwen Yue's attention. She was forced to undergo severe training while forming a deep friendship with Yan Xun. When Yan Xun's family was wiped out and he was in a desperate situation, Chu Qiao stayed with him and helped him to escape from the situation. However, after returning to Xiliang, Yan Xun's ambition swelled and he was willing to take the lives of all the people in the city as a price to claim the throne. In desperation, Chu Qiao apart from Yan Xun. Yan Xun traped Yuwen Yue in the ice lake, Chu Qiao and Yuwen Yue fell into the ice lake and their lives are not yet known.

2015-03-03

#12

Romance, Historical

Huang Xiaoming, Joe Chen

In the 1930s, Rong Jinxiu, a young lady from a medical family, suffers a tragic family ruin to save her teacher Chen Sheng. With a gold pocket watch left by Chen Sheng, Jinxiu traveled to Shanghai to find her enemy. On the steamer to Shanghai, Jinxiu covered for Zuo Zhen, a famous figure in the Shanghai Chamber of Commerce, and they pretended to be a couple to escape the murder. After Zuo Zhen accidentally took away her pocket watch, Jin Xiu entered the Bailemen Ballroom in search of Zuo Zhen and met her half-sister Ming Zhu by chance. By then, Ming Zhu was a popular dancer and the lover of industrial tycoon Xiang Hanchuan. Jinxiu was mistakenly injured in the chaos and sent to the Shizilin Hotel by Zuo Zhen, but she woke up thinking she was saved by Xiang Yingdong (Qiao Renliang), the brother of Xiang Hanchuan, and fell in love with him. The Japanese businessman who killed Jinxiu's family, Qiantian Longyi, was also traced to Shanghai. In order to control the whole Shanghai economy, Qiantian Longyi tried to control Ming Zhu, not only to let her get around between the Xiang brothers but also to give trouble to Jinxiu. After all the hardships, Ming Zhu finally realized the importance of family love and died with Qiantian Longyi, while Jinxiu and Zuo Zhen finally became a couple.
Related Posts