Unexpected Falling – Cai Wenjing, Peng Guanying
Unexpected Falling is an urban emotional suspense drama directed by Yan Yutong, led by Cai Wenjing and Peng Guanying, co-starring Yang Qiong, Wang Jingsong, Li Naiwen, Yue Yang, Lin Yuan, Ling Zitong, Sa Rina and Wang Yizhu.
The drama tells the story of Ruan Zhenzhen, a "young princess" who meets a mysterious lawyer, Gao Jun after she encounters a sudden dilemma and gradually moves from suspicion to trust, working together to overcome the difficult situation.
Details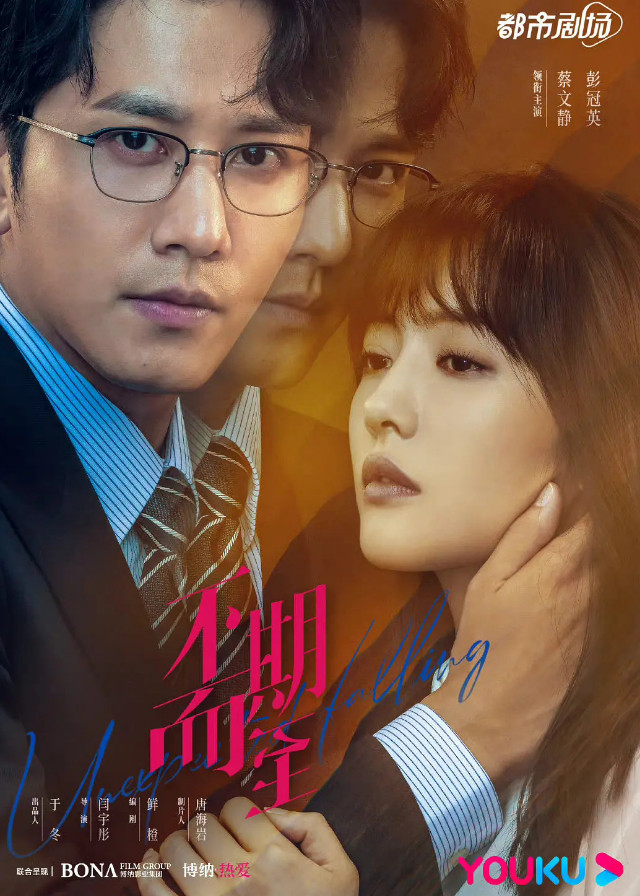 English Title: Unexpected Falling
Chinese Title: 不期而至
Genre: Urban, Romance, Suspense, Thriller
Tag: Investigation, Lawyer Male Lead, Independent Female Lead, Deception, Forced Kiss, Double Identity
Episodes: 40
Duration: 45 min.
Director: Yan Yutong
Writer: Xian Cheng
Producer: Tang Haiyan
Product Company: BONA FILM GROUP
Released Date: 2022-11-02
Watch On: Youku, youku.tv
Subtitle:
English, Chinese, Thai, Indonesian, Malay, Vietnamese, Spanish, Portuguese
Cast
Synopsis
Ruan Zhenzhen is a "little princess" in the eyes of outsiders, living a simple and happy life under the protection of her financial husband Xu Youning.
But all of this disappears with the accidental death of Xu Youning.
What is left in front of the "damsel in distress" is the huge debt left behind by her husband.
The sudden appearance of Gao Jun, a lawyer alumnus, seems to be the solution to this crisis. Although Ruan Zhenzhen is innocent, she is not stupid.
She doubts Gao's enthusiasm in the face of this unexpected "intruder", but as they spend time together, Ruan gradually lets her guard down and opens her heart to him.
Together, they overcome difficulties.
In the midst of the unexpected accident, Ruan Zhenzhen grows from confusion to relief and finally to growth…
Reviews
You May Also Like
Related Posts