A Little Red Flower – Jackson Yee, Liu Haocun
A Little Red Flower is a drama film directed by Han Yan, led by Jackson Yee and Liu Haocun, co-starring Zhu Yuanyuan and Gao Yalin, with a special appearance by Xia Yu and Yue Yunpeng.
The film tells the story of two families, Wei Yihang, a boy suffering from cancer, and Ma Xiaoyuan, a girl suffering from cancer, and confronts the life issues that every ordinary person faces.
Details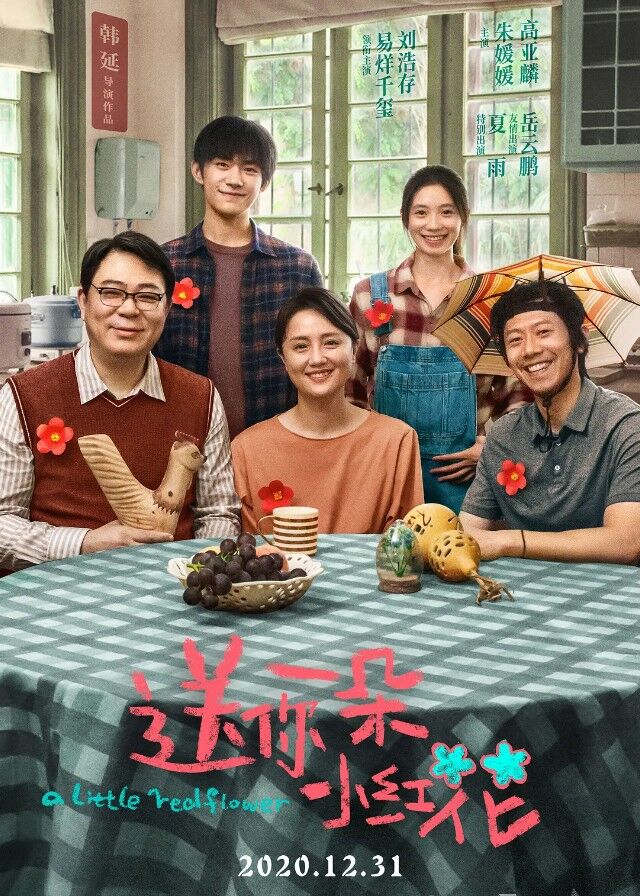 English Title: A Little Red Flower
Chinese Title: 送你一朵小红花
Genre: Youth, Family, Life, Drama
Duration: 128 min.
Director: Han Yan
Writer: Han Yan
Producer: Yin Lu
Released Date: 2020-12-31
Broadcast Website: 爱奇艺
Cast
Synopsis
Wei Yihang, a boy suffering from cancer who claims to be able to "see the future," meets Ma Xiaoyuan, a girl also battling cancer who believes in "parallel worlds." They are both brain tumor patients, but their personalities and mindsets are vastly different. After undergoing brain surgery, Wei Yihang constantly faces the chilling summons of death, accompanied by the fear of relapse. He becomes somewhat cynical and withdrawn, but also melancholic and introverted. On the other hand, Ma Xiaoyuan's cheerful and optimistic nature brings a breath of fresh air to those around her.
Through a childish livestream with only eight viewers, Ma Xiaoyuan captures Wei Yihang's heart. He gradually emerges from his numbness, indifference, and self-abandonment, beginning to understand the hardships and struggles of his parents. He transitions from a state of despair to cherishing every second of being alive.
Reviews
You May Also Like
Related Posts