The Third Way of Love – Liu Yifei, Song Seung Heon
The Third Way of Love is an urban romantic film directed by John H. Lee, produced by Dou Xia, led by Liu Yifei and Song Seung Heon, co-starring O.D, Meng Jia, and Jessie Chiang.
The film is based on the novel of the same name by Chinese author Zi You Xing Zou Andrea, which tells the story of the love-hate relationship between the lawyer, Zou Yu, and CEO Lin Qizheng, and four other sisters.
Details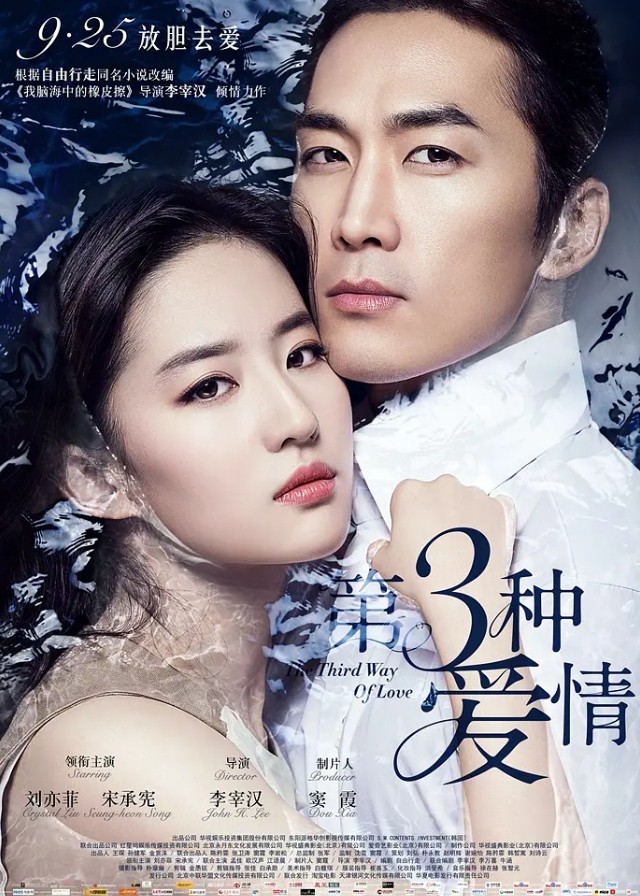 English Title: The Third Way of Love
Chinese Title: 第三种爱情
Genre: Urban, Romance, Drama
Duration: 113 min.
Director: John H. Lee
Writer: Zi You Xing Zou Andrea, John H. Lee, Niu Han
Product Company: CTS, SM
Released Date: 2015-09-25
Broadcast Website: 爱奇艺
Cast
Synopsis
The capable and smart female lawyer Zou Yu and the second son of the Zhi Lin Group, Lin Qizheng, met each other because of a court trial.
Under Lin Qizheng's fierce "attack", Zou Yu overcame her emotional scars and fell in love with him.
However, she didn't know that he already had a fiancée, Jiang Xinyao, who was a suitable match for him due to their family backgrounds.
Zou Yu's younger sister, Zou Yue, also had feelings for Lin Qizheng and even resorted to suicide to win his love.
Trapped in a vortex of emotions, what should they do when faced with this special third way of love?
Reviews
You May Also Like
Related Posts