The Mermaid – Deng Chao, Zhang Yuqi, Lin Yun
The Mermaid is a romantic comedy film directed and written by Stephen Chow, starring Deng Chao, Luo Zhixiang, Zhang Yuqi and Lin Yun.
The film tells the story of Liu Xuan, a wealthy man who falls in love with Shan Shan, a mermaid who goes to kill him to save her clan, and writes a fairy tale of mermaid love.
Details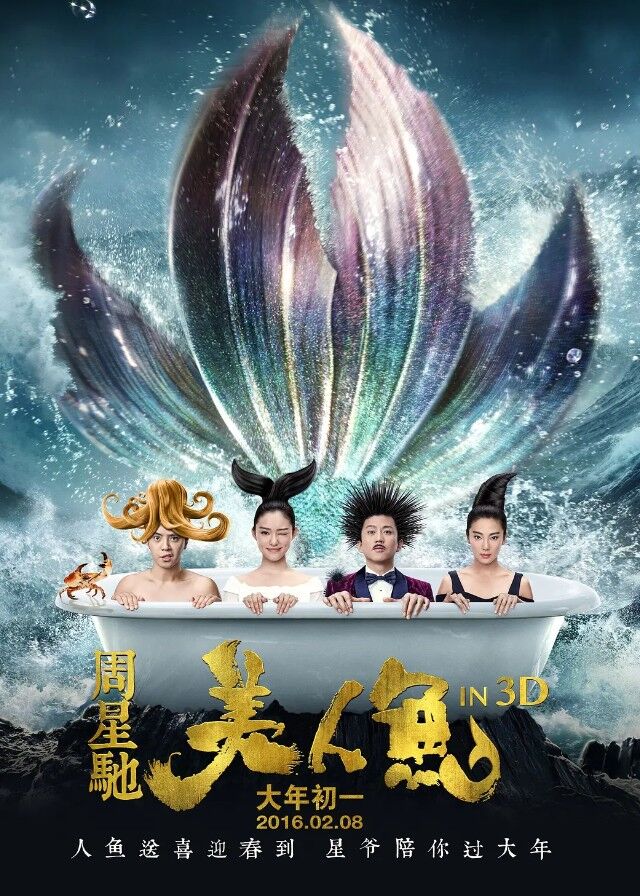 English Title: The Mermaid
Chinese Title: 美人鱼
Genre: Romance, Fantasy, Comedy
Duration: 93 min.
Director: Stephen Chow
Writer: Stephen Chow
Producer: Stephen Chow
Released Date: 2016-02-08
Broadcast Website: YouTube
Cast
Synopsis
The real estate plan of the wealthy businessman Liu Xuan involves a land reclamation project that threatens the livelihood of coastal residents. Due to the destruction caused by humans to the ocean and its ecosystem, the mermaids can only struggle to survive on a dilapidated ship. Shan Shan, who carries a family secret, is dispatched to stop the land reclamation project. Liu Xuan is a self-made man who has achieved success through his own efforts. Despite his apparent wealth, he is actually empty and lonely. During their confrontations, a mutual affection develops between him and the mermaid Shan Shan. Eventually, Liu Xuan falls in love with Shan Shan and decides to halt the land reclamation work. However, Shan Shan disappears into the sea due to an unexpected injury.
Reviews
You May Also Like
Related Posts