Super Me – Darren Wang, Song Jia
Super Me is a fantasy adventure film directed by Zhang Chong, led by Darren Wang and Song Jia, co-starring Cao Bingkun, Wu Gang and Jin Yanling, with special appearances by Jin Shijie, Wang Ziyi and Ma Jingwu.
The film tells the fantastical story of little screenwriter Sang Yu who discovers overnight that he has the special ability to bring back the treasures of his dreams to reality, thus starting his super life.
Details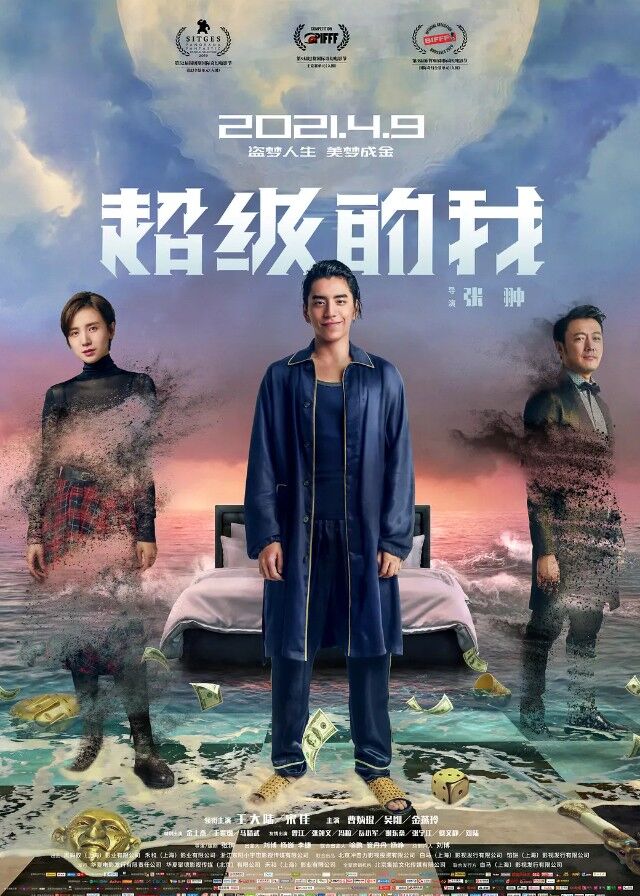 English Title: Super Me
Chinese Title: 超级的我
Genre: Fantasy, Adventure
Duration: 103 min.
Director: Zhang Chong
Writer: Zhang Chong, Zhao Dondong
Producer: Liu Bo, Ma Wei, Xiao Xiaoyue, Zhang Bo, Yang Hui
Released Date: 2021-04-09
Broadcast Website: Netfilx
Cast
Synopsis
Young screenwriter Sang Yu possesses great talent but is unrecognized. He faces constant pressure to deliver his scripts and is burdened with debts. Night after night, he is haunted by an unidentified person in his dreams, relentlessly pursuing his life. In a twist of fate, Sang Yu discovers his ability to "bring" treasures from his dreams into reality. Opening the door to a fantastical realm, he seizes the wealth of another world, becoming overnight rich. Sang Yu sets out to pursue his long-time crush, the goddess-like Hua Er, while his sudden wealth attracts the attention of a criminal gang led by Brother Qiang. After a catastrophe, Sang Yu realizes that he has merely experienced a tremendous fantasy dream.
Reviews
You May Also Like
Related Posts