Look Up and See Joy – Dylan Wang, Pan Binlong, Huang Xiaolei
Look Up and See Joy is a comedy film directed by Hu Guohan, Wu Youyin, Liu Jiangjiang, and Gao Ke, starring Dylan Wang Hedi, Zhang Yaqin, Pan Binlong, Gong Beibi, Huang Xiaolei, Wang Xun, and Jiang Yi.
Details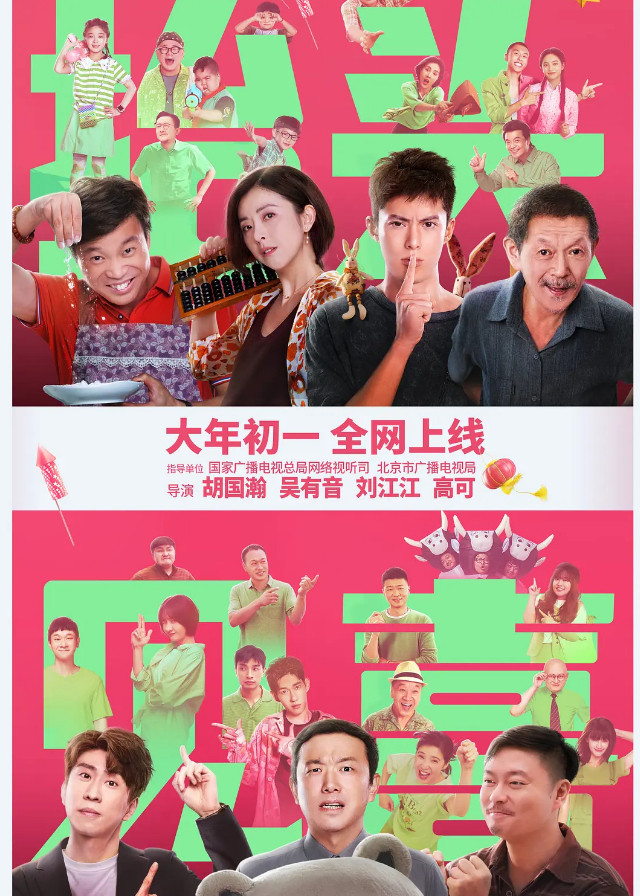 English Title: Look Up and See Joy
Chinese Title: 抬头见喜
Genre: Comedy, Family, Life, Friendship
Duration: 138 min.
Director: Liu Jiangjiang, Wu Youyin, Gao Ke, Hu Guohan
Writer: Hu Guohan, Wu Youyin, Liu Jingjiang, Huang Zhanzhong, Gao Ke
Released Date: 2023-01-22
Broadcast Website: Youku
Cast
Synopsis
The film focuses on the hot topics of mid-life crisis, family responsibility, elderly care, and children's education, and uses comedic audio-visual techniques to tell the story of a corporate employee who is laid off at mid-life and doesn't bow to fate; an older sister who opposes the foster care of her little brother and fights with her elders to "win" back her younger brother; a grandson who uses meta-universe technology to reunite her grandfather with her late grandmother; a childish rich young man who finds his value of life after being changed by fate. The four stories are happy, inspiring, warm, and positive, and each chapter is performed with the most sincere emotions.
Reviews
You May Also Like
Related Posts
Does Dylan Wang Hedi Have A Girlfriend? He Was Once Photoed Dating A Girl

What's The Relationship Between Dylan Wang And Shen Yue?

How Is Dylan Wang and Esther Yu's Relationship? Fans Call For A Second Cooperation

How Is Dylan Wang and Bai Lu's Relationship? Their Romantic Encounter is Exciting!

Qin Lan, Dylan Wang experience a cradle-snatcher love in "The Rational Life", taking a lot of pressure

Dylan Wang Photos

Dylan Wang Dramas, Movies, and TV Shows List

Pan Binlong Dramas, Movies, and TV Shows List

Huang Xiaolei Dramas, Movies, and TV Shows List

Gong Beibi Dramas, Movies, and TV Shows List

Jiang Yi Dramas, Movies, and TV Shows List

Wang Xun Dramas, Movies, and TV Shows List