Journey to the West – Yang Haoyu, Ai Liya
Journey to the West is a science fiction film directed by Kong Dashan, led by Yang Haoyu and Ai Liya, co-starring Jiang Qiming, Wang Yitong, and Sheng Chenchen.
The film tells the story of Tang Zhijun, a middle-aged editor-in-chief of a science fiction magazine, who goes on a ludicrous journey to find an extraterrestrial civilization because of a puzzle that has puzzled him his whole life.
Details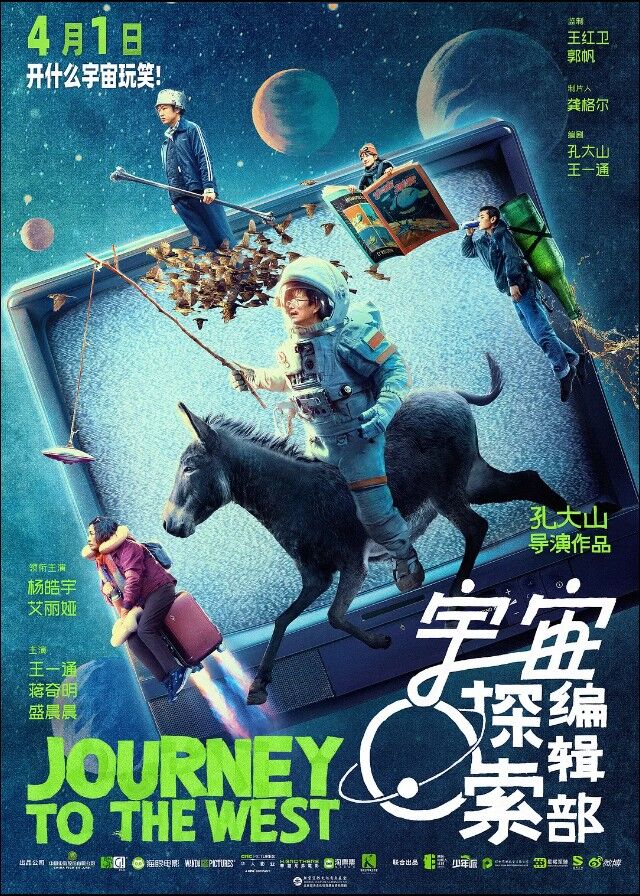 English Title: Journey to the West
Chinese Title: 宇宙探索编辑部, 宇宙编辑部的故事
Genre: Sci-fi, Comedy
Duration: 118 min.
Director: Kong Dashan
Writer: Kong Dashan, Wang Yitong
Producer: Gong Ge'er
Product Company: China Film Co.,Ltd
Released Date: 2023-04-01
Boradcast Website: -
Cast
Synopsis
Tang Zhijun is the chief editor of a science fiction magazine called "Cosmic Exploration" which was born in the 1980s. Nowadays, the magazine is in decline, and Tang Zhijun has become a lonely and destitute person.
However, he is still obsessed with the search for extraterrestrial civilizations, which he has been pursuing for decades.
One day, he received an anomalous signal that seemed to come from the depths of the universe. He then gathered a group of colleagues who were also down and out, and with the one question that had puzzled him his whole life, they set out once again on the unfinished journey to find aliens.
Reviews
You May Also Like
Related Posts