Bureau of Transformer – Chen He, Wang Ziwen
Bureau of Transformer is an urban light comedy directed by Jin Zheyong and Li Yatao, starring Chen He, Wang Ziwen, Tang Xiaotian, Kong Songjin, Tan Quan, Huang Yilin, Huang Tianyuan, and Long Bin.
The drama tells the story of a veterinarian, Hao Yun, who accidentally discovers the existence of transformers in the world due to a cat mating accident, thus entering the Bureau of Transformer and opening up a huge and mysterious world of urban elves.
Details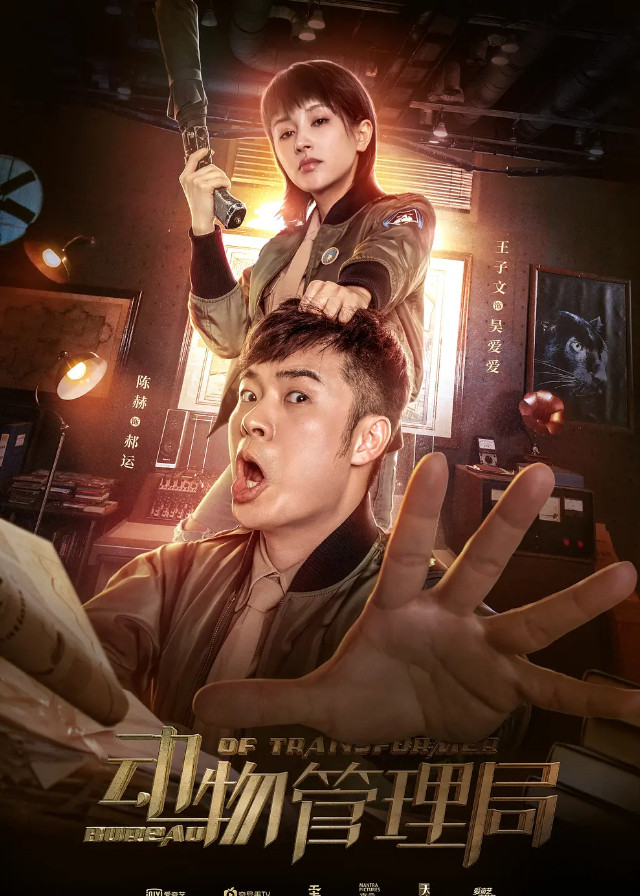 English Title: Bureau of Transformer
Chinese Title: 动物管理局
Genre: Urban, Comedy, Fantasy, Romance, Suspense
Tag: Strong Female Lead, Smart Male Lead, Badass Female Lead, Murder, Investigation, Strong Male Lead
Episodes: 24
Duration: 45 min.
Director: Jin Zheyong, Li Yatao
Writer: Zhang Lu, Guo Yiwen, Zhang Zhen, Wang Huan, Zhang Chenzi, Dong Fei
Product Company: iQIYI
Released Date: 2019-06-05
Watch On: iQIYI
Cast
Synopsis
Hao Yun runs a private animal clinic but accidentally discovers that transformers exist in this world due to a cat mating accident.
Bureau of Transformer takes Hao Yun away, but fail to erase his memory with all methods, so they force him to join the Bureau as an agent.
From then on, Hao Yun's life is turned upside down and it turns out that he is surrounded by transformers everywhere.
Loneliness, anger, jealousy, stubbornness, lack of heart, animal cases make Hao Yun realise that the world of the transformers is no different from that of the people.
As a team, Hao Yun and Wu Aiai go from being incompatible with each other to develop an affection for each other. Then a big case involving Hao Yun's identity as a transformer comes to the surface.
Reviews
You May Also Like
Related Posts