Go Brother! – Zhang Zifeng, Peng Yuchang
Go Brother! is a comedy film, directed by Zheng Fenfen and starring Zhang Zifeng, Peng Yuchang, Zhao Jinmai, Sun Zeyuan, Zhou Yiran and Liu Guangyi.
The film is based on the comic book of the same name by comic book artist You Ling Jie Mei, and tells the story of a brother and sister, Shi Fen and Shi Miao, who dislike each other on a daily basis.
Details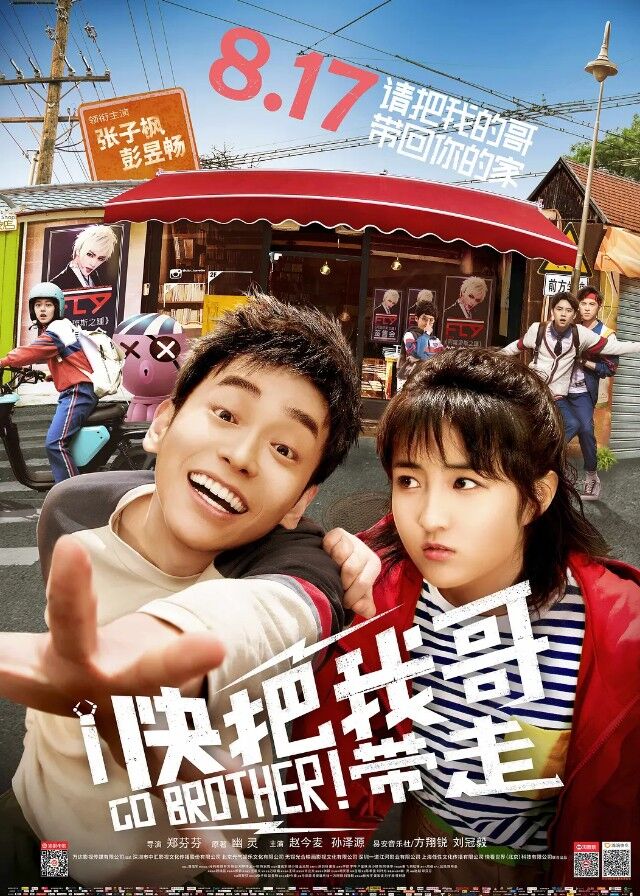 Cast
Synopsis
What does it feel like to have a mischievous and prankster brother with no sense of family? It feels like being fried or steamed.
Shi Miao wishes that her brother, Shi Fen, would disappear completely every day, and even her precious birthday wish is "Take my brother away quickly."
Unexpectedly, her wish comes true, and her brother becomes the older brother of her best friend, Miao Miao. While Shi Miao sympathizes with Miao Miao, she secretly revels in getting rid of the "big devil."
As an only child now, Shi Miao feels that life is infinitely better, but she discovers that aside from spending time with his best friend Zhen Kaixin, laughing and playing pranks on her sister Miao Miao, Shi Fen also harbors unknown secrets.
Reviews
You May Also Like
Related Posts
Does Angel Zhao Jinmai Have A Boyfriend? Relationship With Edward Lai Guanlin Is A Mystery

Does Edward Lai Guanlin Have A Girlfriend? The Relationship With Zhang Caicai Is Ture Or Not?

Yan Xujia, Zhang Zifeng Are Dating Each other?

Bai Jingting, Angel Zhao Jinmai Bring The First Hit Drama Of The New Year

Zhou Yiran Photos

Zhou Yiran Dramas, Movies, and TV Shows List

Zhao Jinmai Dramas, Movies, and TV Shows List

Zhang Zifeng Dramas, Movies, and TV Shows List

Peng Yuchang Dramas, Movies, and TV Shows List

Sun Zeyuan Dramas, Movies, and TV Shows List