Flashover – Du Jiang, Wang Qianyuan, Tong Liya
Flashover is a fire rescue film directed by Peng Shun, led by Du Jiang, Wang Qianyuan, Tong Liya, Han Xue, Yu Haoming, Han Dongjun, and Wang Ge, with Jiang Mengjie, Hu Jun, Xu Zhengxi, Luo Jialiang, Su Yan and Ding Haifeng in special appearances, co-starring Yin Xiaotian, Zhang Yang, Li Guangfu, Zheng Zhongyu, Zhang Yilun, Sun Shubo, Liu Yanxi, Zhang Xun, Zhang Junjie, Zhao Bin, and Ma Yaoyao.
The film tells the story of the rescue team members who come forward to face the demands of an "all-hazards, big emergency" mission.
Details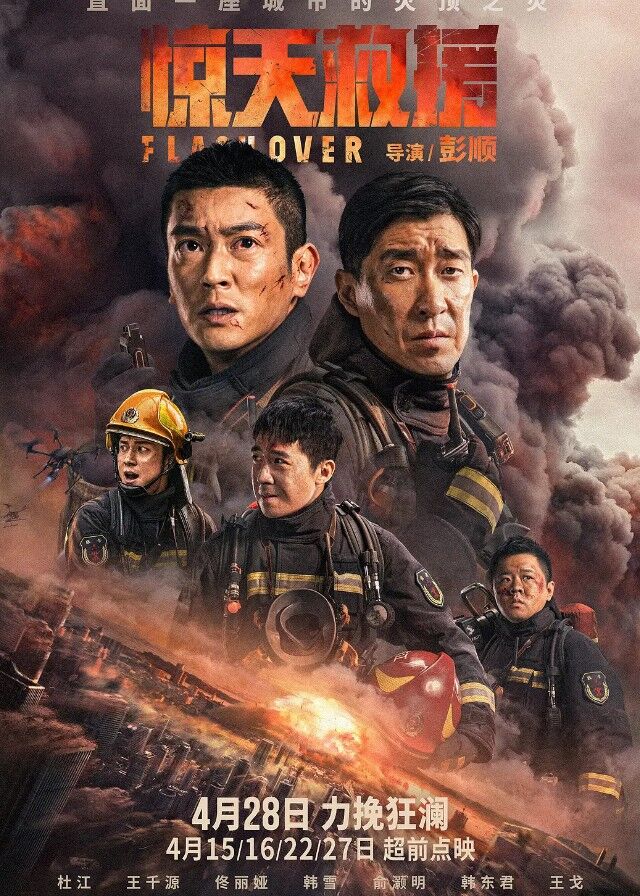 English Title: Flashover
Chinese Title: 惊天救援
Other Titles: 惊天营救
Genre: Adventure, Rescue, Action, Thriller
Duration: 115 min.
Director: Peng Shun
Writer: Yang Daiyuan, Wang Ran, Zhang Hongtao
Producer: Zhou Zhan
Released Date: 2023-04-28
Boradcast Website: -
Cast
Synopsis
A sudden earthquake struck the entire Guancheng Chemical Industrial Park, causing pipeline leaks and triggering continuous explosions.
Thick smoke billowed and flames soared, and the disaster quickly escalated. If left unchecked, the entire city would be reduced to rubble.
Faced with the daunting task of fighting fires and saving lives, the firefighters and rescue team rushed to the disaster area at the first opportunity.
In this critical moment, they raced against time, risking their own lives to protect the lives of others.
Reviews
You May Also Like
Related Posts