Tong Liya, Chen Sicheng Announce Divorce On "520"

On May 20, Tong Liya issued a Weibo "Life is worthy and the future is promising, thank you", announced the divorce with Chen Sicheng officially.
Chen Sicheng also posted a photo of Tong Liya holding her son at the same time with the text: "2011-2020, the story comes to an end, you will always be my favorite. I will guard you in a different capacity."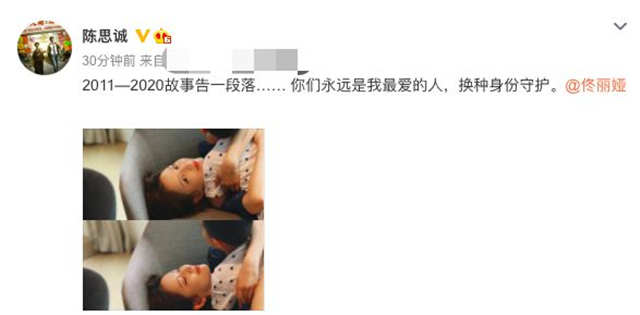 On this special day of Chinese(520's pronunciation is similar to I Love You in Chinese.), just when everyone was waiting eagerly for the news of the new couple to go public, what they didn't expect to wait for was Chen Sicheng and Tong Liya's sudden official announcement of divorce!
They have divorced as early as last year, and their son Duoduo will be raised by Tong Liya, but they waited until "520" to make it public, which instantly shocked the netizens.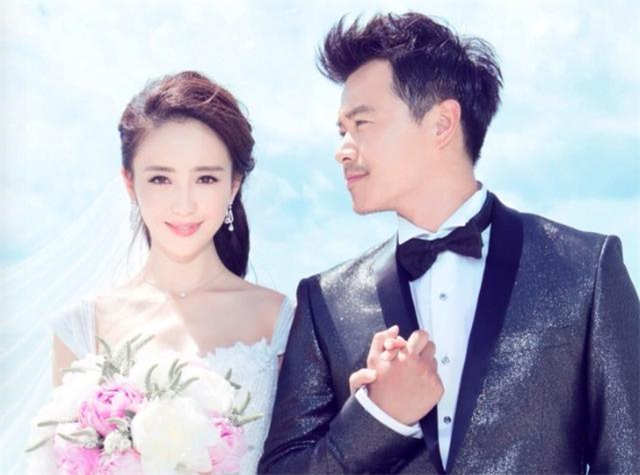 The fact is that the divorce of Tonya and Chen Sicheng is actually well documented. They are often rumored to be divorced since Tong Liya and Chen Sicheng bonded over the TV series "Beijing Love Story" and got married.
Earlier, they would also appear together to show their love to dispel rumors. But over the years they have rarely shown affection, regardless of the rumors.
Anyway, Tong Liya and Chen Sicheng accompanied each other for about 10 years, they still go their separate ways finally. Wish them luck in their future career and meet their Mr.Right soon!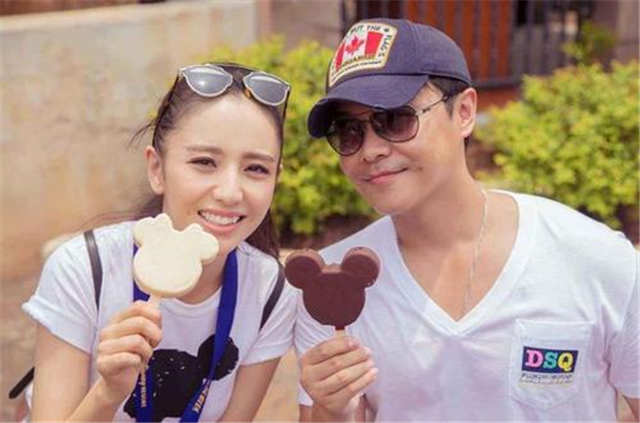 Tong Liya Chen Sicheng's relationship review:
In 2010, Chen Sicheng and Tong Liya collaborated on "Beijing Love Story".
On 17 March 2012, Tong Liya and Chen Sicheng announced their relationship on Hunan TV's "Happy Camp".
In September 2013, Chen Sicheng was photographed picking up Tong Liya from the airport and bringing 99 roses to her.
On 15 January 2014, Tong Liya revealed their wedding photos on Weibo and made a love confession: we love each other enough, I married the right one; On 16 January, they were married in Tahiti.
On 31 January 2014, Chen Sicheng and Tong Liya sweetly participated in the Spring Festival Gala of the Year of the Horse on Eastern TV, with Chen Sicheng singing "Wife" and a specially made proposal and wedding video revealed.
On February 11, 2014, Chen Sicheng denied that he had married for a child; On February 14, Chen Sicheng and Tong Liya collaborated on the release of the film "Beijing Love Story", in which they played a couple.
In June 2014, Chen Sicheng met his female friend at night and was photographed holding each other. Tong Liya posted to clarify for her husband, saying that she knew Chen Sicheng meeting with the girl and sending her home, claiming that she had a brilliant idea approach to harnessing her husband, "dinner and meeting people will be reported".
On August 8, 2014, Chen Sicheng posted photos for Tong Liya to celebrate her 30th birthday.
On 20, August, Tong Liya, Chen Sicheng took her parents back home to Xinjiang together to have a feast with their family.
On,22 February 2015, Tong Liya celebrated Chen Sicheng's 37th birthday at odd hours.
In August 2015, Tong Liya was photographed with a slight belly bump, suspected to be pregnant.
On 21 October 2015, Chen Sicheng announced that Tong Liya was pregnant, and showed a warm photo of her hand holding baby clothes. At the end of the year, "Detective Chinatown" directed by Chen Sicheng and guest-starred by Tong Liya was released.
On January 16, 2016, Chen Sicheng posted an article to celebrate their second wedding anniversary.
On January 30, Tong Liya announced the birth of her baby, revealing the baby's nickname "Duoduo".
On February 22, 2016, Tong Liya posted a photo of Chen Sicheng holding her son at zero hours to celebrate her husband's birthday.
On May 8, 2016, they held a 100-day banquet for their son and their family photo was revealed for the first time.
On August 8, 2016, Tong Liya celebrated her birthday on the set of "Great Expectations". Chen Sicheng sweetly offered a kiss and confessed his love, and also led the crew to collectively sing a birthday song for Yaya to send their blessings.
In January 2017, Chen Sicheng was exposed to spend the night with two girls. Tong Liya posted photos of her son and wrote "Start again! Yaya cheer up!"
In February 2017, Chen Sicheng went to Hengdian to visit Tong Liya on the set.
In March 2017, Tong Liya attended an event without her wedding ring. Netizens exposed that they are divorcing and the child belongs to Tong Liya. Chen Sicheng responded that "there is no such thing".
In May 2017, Tong Liya was photographed holding her son on set visiting Chen Sicheng.
On August 8 2017, Chen Sicheng celebrated Tong Liya's birthday at zero o'clock, writing "Happy birthday, My Love".
In January 2018, Chen Sicheng visited Tong Liya and stayed at hotel to spend the holiday together.
In April, they met friends together.
In May, they visited Disney together.
On 8 August 2018, Chen Sicheng sent birthday wishes to Tong Liya at exactly zero o'clock.
In August 8, 2019, Chen Sicheng sent a text to celebrate Tong Liya's birthday, "wife cheer". Tong Liya replied with emojis.
In October, Tong Liya's company disavowed the rumour of divorce with Chen Sicheng.
In November, Chen Sicheng visited Tong Liya with his son and watched his wife's dance performance on stage.
On 8 August 2020, Chen Sicheng posted a message to celebrate Tong Liya's birthday, "Duoduo mum, happy birthday".
On 11 August, he was photographed visiting Tong Liya. In November, Tong Liya called for Chen Sicheng's new movie.
In December, Tong Liya took Duoduo to visit Chen Sicheng.
On 13 February 2021, Chen Sicheng and Tong Liya joined together after a long absence, partying with Jackie Chan, Wang Baoqiang and Liu Haoran.
On 28 February, they attended Weibo Night together, sitting side by side.
On May 20, 2021, Chen Sicheng and Tong Liya issued an Weibo announcing their divorce.
Related Posts