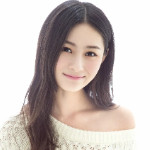 Zhang Weina dramas, movies, and TV shows list contains the best TV series, films of Zhang Weina and the ongoing and upcoming shows. The list will be updated continuously, bookmark this list to get the latest tv shows of Zhang Weina.
Zhang Weina Dramas List
2023-06-18

#1

Historical, Romance, Drama

Bai Jingting, Song Yi

The daughter of a Yangzhou cloth merchant, Liu Yuru has suffered from her mother's illness, her concubine mother's unkindness, and her father's lack of attention since she was a child. But she is arranged by her family to marry Gu Jiusi, a famous playboy in Yangzhou. Gu Jiusi misunderstands that Liu Yuru is marrying him because he is a powerful man and scorns her. Liu Yuru suddenly realizes that she cannot leave her fate to marriage and others, and decides to follow Gu's mother to learn the ways of business to realize her self-worth in a real, independent, and exciting way. After working hard, Liu Yuru passes Gu's mother's test and gradually becomes more comfortable in the business. In the process, she changes her opinion of Gu Jiusi and discovers his pure and sincere side. At this time, Wang Shanquan, the governor of Yangzhou, is so vicious and perverse that the people are displaced and the Gu family has no choice but to flee. Gu Jiusi grows up to maturity when seeing thousands of displaced people. To put an end to the chaos and allow the people to live in peace, Gu Jiusi starts as a constable and become a minister of the Ministry of Finance, working with like-minded people to eliminate the problems and reduce taxes and levies. Liu Yuru, on the other hand, built good schools internally and do trades externally, making the people prosperous and well-off. Together, they "wrote" a great story.

2022-04-16

#2

Historical, Romance

Crystal Yuan, Zheng Yecheng

Liu Ling, a mischievous, naive, and domineering princess of Chang Le, met Shen Yan, a cool Imperial Guards who was skilled in Kung Fu, and embarked on a fancy chase.

2022-02-05

#3

Historical, Romance, Suspense

Qiao Xin, Xu Zhengxi

Qiu Yan, the most unpopular young lady of the Qiu Family, emerged from the deep courtyard with her own hard work and wisdom and was able to navigate her way through a series of mysterious cases and tumble through difficulties. She and the cool prince Liang Yi went from fighting with each other to know each other. Finally, they gained their happiness and love.

2021-12-01

#4

Youth, Romance, Life

Cya Liu, Sun Yining

Ye Ke reunites with her high school best friend Ji Zhixia after many years of absence. Ye Ke is working hard to become a good motorcycle racer and Ji Zhixia is about to start a new life with her fiancé Zhong Yuan. Later, Ji Zhixia runs away from home due to domestic violence and is taken in by Ye Ke, Tang Xiao, Xiao Ran, Zhang Qiang, and others. These young people get along harmoniously and lovingly in the shared house, but they are also each under multiple pressures that are not known to the public. Ye Ke once encountered a bottleneck in her racing career due to her physical ability, but with the encouragement of the others and her own extraordinary efforts, she finally overcame the difficulties to win the championship. Zhixia, with the help of Ye Ke and others, gradually becomes independent and self-reliant from weakness in the process of becoming a good stylist. Zhong Yuan realizes his own problems and eventually fulfills his lover's wish in his own way. After experiencing various difficulties in their careers, families, and lives, all the people in the shared house eventually realize their dreams and transformations in life.

2021-09-08

#5

Urban, Youth, Law

Sun Yi, Zhang Haowei

Jiang Wenjing, from a wealthy family, secretly enrolled in a prosecutor's position over her parents' objections because of her childhood dream, and the tense working environment made her, who was spoiled by her parents, seem out of place. Mistakes in the workplace, make this young lady once at a low point, questioning the true meaning of the dream. Until the lawyer Ren Tianyu appeared in her life, countless coincidences and the intersection of cases, make them gradually develop affection, in one after another cases and events, they gradually grow. Jiang Wenjing grows into a qualified prosecutor, and the secret of Ren Tianyu gradually emerges.

2019-12-06

#6

Historical, Wuxia, Romance

Li Xian, Li Yitong, Liu Yijun

In the year of chaos, people from all countries are pursuing martial arts. Ding Ning, who is suffering from a stubborn disease in the wine store of Feng Ming Wu Tong Luo, has become the most famous person in Jianghu because of a series of genius moves in martial arts. Disguised as his aunt. Zhangsun Qianxue feels this teenager is like Liang Jingmeng, the head of the Ba Shan sword she has adored for years. From the Lushan alliance to the Minshan sword meeting, the friendship between Ding Ning and Crown Prince Yuan Zichu and the senior brothers of the Bai Yang Cave grows deeper and deeper, and he gradually grows into the leader of the youngsters. Lord Heng Yuan Wu and Queen Ye Zhen begin to feel uneasy, and the truth of their betrayal of Liang Jingmeng and the Ba Shan Sword Field is gradually uncovered, and a duel is ready to start. At this time, the country is facing an unprecedented crisis, in front of the national disaster, life become so insignificant. Time has complicated the original simple hatred, parting and suffering make Ding Ning more and more stable. This time, he does not want to restart.

2017-05-07

#7

Historical, Romance

Yang Zi, Qin Junjie

Li Yihuan was the last child of Emperor Yongli of Ming Dynasty. She grew up in Mingzhu Valley, a place where the followers of the former Ming Dynasty gathered. She and her siblings, including Zhu Cixuan, Xue Qingcheng, Ye Mosheng, and Fan Qianying, learned martial arts together with their master. After growing up, Yihuan and his friends leave the Mingzhu Valley and try to get close to Kang Xi at the behest of their master to find a way to avenge their family and country's hatred. Yihuan and the young Kang Xi go from quarrling to being in love to having to turn against each other. Their sincerity affections and family hatred become the greatest conflict between them. The rest of the young boys and girls also experience their own love-hate relationship while taking on the important tasks given to them by their mentors. Kang Xi's philosophy of ruling the country with benevolence and virtue eventually touches Yi Huan, who gives up her hatred and tries to convince her friends not to endanger the people by starting a war for personal revenge. In the end, Yihuan decided to leave the palace and forget Kang Xi. Kang Xi promises to be a wise ruler and eventually creates a Kang-Qian Flourishing Age.

2017-01-29

#8

Historical, Romance, Adventure

Jing Tian, Ren Jialun, Wan Qian

Shen Zhenzhu was born in a famous family and was chosen as the consort of Lord Guangping Li Chu. She gave birth to his eldest son, Li Shi, and was later posthumously named Empress Rui Zhen. She was just a lady from the south of China, but she was kind-hearted, had the country in mind, and was friendly to people. When the An Shi Rebellion occurred, she stayed in Chang'an with the people and was respected by the people of Chang'an. Although she was pursued by general Mo Yanchuo, she still kept her love for Li Chu. After the Tang Dynasty recovered Chang'an, those who were dispersed were not allowed to enter the palace, but Li Chu was determined to bring Shen Zhenzhu back. Shen Zhenzhu took Li Chu's future as a prince as her priority, refusing him. She won Li Chu's heart for the rest of his life with her talent and virtue, and she was not a luxurious person, managing the harem with the word "peace" and knowing the hardships of the people. Shen Zhenzhu, a talented lady of the generation, made a certain historical contribution to the development of the middle of the Tang Dynasty.

2016-12-08

#9

Historical, Fantasy

Li Yifeng, Zhao Liying

In the Qing Yun war, the duel between the devil and the righteous, the ghost king's daughter Bi Yao sacrificed herself to save the Qing Yun Sect's disciple Zhang Xiaofan, was shattered by the immortal sword, only a wisp of the soul locked into the golden bell, sleeping. Zhang Xiaofan was extremely hurt by the incident of Bi Yao and turned to the Ghost King to become his deputy of the Ghost King. For more than ten years, Xiaofan tried to wake up Bi Yao, but tried all kinds of methods but failed. At the same time, the Ghost King attempted to hide from Zhang Xiaofan to awaken the beast god, using the power of the beast god to assist himself to domination. Under the Ghost King's use, Zhang Xiaofan, who was eager to save Biyao, went to the Death Swamp, explored the "Tian Di Bao Ku", ventured into the Fen Xiang Valley, explored the 100,000 mountains of the southern border, and searched for spiritual beasts to awaken the beast god. To stop the devil sect conspiracy, all the righteous sects also resolutely sent disciples to fight with the devil sect. Zhang Xiaofan and his former friends Lin Jingyu, Zeng Shushu, Lu Xueqi and others meet one after another and work together to fight the difficulties encountered along the way. The trials and tribulations once again witnessed the power of friendship and unity, and in the several times of life and death, Zhang Xiaofan gradually understood the true meaning of good and evil and life. He followed his heart and chose to protect justice and protect the common people in one after another choice.

2016-09-23

#10

Youth, Romance

Xu Kaicheng, Yi Yanting

A company called "idol hunter club" has the resources of many stars, and the members of the company have a clear division of labor, which are hunting idol planner Xia Jue, hunting guide, hunter trainer, and psychological construction person. The four of them make good use of the powerful network and hacking technology and are familiar with the daily schedule of the popular idols, so as to help fans realize their dreams of following the stars, therefore, the club has high popularity among fans. However, as each mission is different, the four, who have never failed before, gradually fall into a series of strife. Deception and danger come one after another. How will the four face the complex challenges and what will be their future?

2016-07-31

#11

Historical, Fantasy

Li Yifeng, Zhao Liying, Yang Zi

Zhang Xiaofan, a teenager from Cao Miao Village, was taken under the Qingyun Sect after experiencing the tragic case of the entire village being wiped out. In order to repay the kindness of his master, Zhang Xiaofan trained diligently and painstakingly, but due to his own incompetence, he achieved nothing. Fortunately, he was accompanied by Bi Yao, the daughter of the Ghost King, and his friend Lin Jingyu, who comfort and help him through the most uncertain stage of his life. Zhang Xiaofan helped the good and eliminated evil together with Lin Jingyu, Lu Xueqi, Zeng Shushu, and other kind-hearted and enthusiastic teenagers. Zhang Xiaofan gradually grew up during the hardships, and his relationship with Bi Yao deepened. However, the ghost king set up a series of conspiracies to resurrect the beast god and overthrow Qing Yun. Zhang Xiaofan was determined to face the enemy. Just when his life was in danger, Bi Yao sacrificed herself to block a fatal sword for him and was seriously injured and unconscious, so Xiaofan wandered the world with the sleeping Bi Yao. The ghost king came back again, but in the end, Zhang Xiaofan defeated him with great courage and faith, eliminating the thousand-year-old dispute between the two sects, and fulfilling the agreement with Bi Yao, Lin Jingyu, and fellows. Under the joint efforts of the teenagers, the country was finally replaced with a picturesque landscape and a thousand miles of fertile land.

2016-03-10

#12

Urban, Romance, Business

Ray Cheung, Zhang Meng, Dilraba Dilmurat

Zhang Haotian, who comes from an ordinary family, Song Ziyang, who is the heir to the Song Group, and Lu Feng, who is an orphan, are three "brothers" in college. After saying goodbye to the university, each of them embarked on a different journey to pursue their ambitions in the business world. Song Ziyang's father, Song Tiancheng, thanks Zhang Haotian for saving his life and invites him to work for the Song Group. Zhang Haotian's hard work has won the appreciation of Song Tiancheng and the love of his colleague Chen Qiuyan. Song Tiancheng decides to unite the investment tycoon Chu Zhenhua by marriage for the benefit of his family, while Song Ziyang has a crush on Chen Qiuyan and runs away from home in anger. In revenge for Song Tiancheng's repudiation, Chu Zhenhua invites Lu Feng to join forces against Song Tiancheng, using Song Tiancheng's secretary Luo Shan and his son Song Ziyang to set a number of troubles to bring Song Tiancheng's family and career into difficulties. At the critical moment, Zhang Haotian comes forward to resolve the resentment in the hearts of Song's father and son and convinces both Cong Shan and Lu Feng to get Song's group out of trouble, and Chu Zhenhua is punished by the law. Zhang Haotian's sincere efforts and gratitude have earned him a beautiful love and a successful career.

2015-01-30

#13

Historical, Romance, Comedy

Li Qin, Jin Shijia

Tang Doudou, is still unmarried at her age. She believes that only a man who understands her and loves her is worthy of her true love. A sudden lawsuit nearly destroys the Tang family, but the master of the Shen family helps them. Gu Xiangping likes Tang Doudou and proposes a marriage for her eldest son, Shen Bonan. Shen Bonan has a reputation as a child prodigy and has a good character and talent. However, on the night of the wedding, the prodigy turns out to be a fool with the IQ of an eight-year-old. Tang Doudou is furious and runs back to the Tang family on the wedding night. Faced with Tang's father falling ill on the spot and his mother losing all the bride price, Doudou has no choice but to make a one-year contract with Xiangping. Bonan repeatedly pesters Doudou, and a secret love develops between them. Doudou discovers that there is something else going on with Bonan's brain disease and decides to find out the truth. However, her mother-in-law, Xiang Ping, is not as usual and is secretly manipulating the situation. Doudou is plunged into one crisis after another. Doudou, Bogang and Wan Quan overcome many obstacles and manage to cure Boran. But a fire makes Boranu forget everything he has experienced with Doudou. Doudou overcomes the many crises and regain his memory.

2014-07-02

#14

Historical, Romance, Fantasy

Yang Mi, Li Yifeng

During the Tang Dynasty, Baili Tusu, a disciple of Zi Yin Zhen Ren, has a mysterious evil spirit in his body, which he suppressed with the Fenji Sword. He befriends Ouyang Shaogong and Fang Lansheng when he is killing bandits at the Fanyun Fortress. Shaogong is a disciple of Qing Yu Tan. When the elder Lei Yan usurps the throne, Shaogong escapes and looks for the whereabouts of the "Yu Heng". As Shaogong is making an elixir to revive the dead, Tusu thinks that he can save his mother's life, so he goes with Shaogong. On his way to find Yu Heng, Tusu befriends Feng Qingxue and Xiang Ling. The story goes on. Hong Yu is dispatched by Ziyin Zhen to protect Tusu and save him from many dangers. Shaogong makes an elixir and Tu Su's mother wakes up. Tusu learns that she was hurt by Shaogong. Lei Yan sends his men to capture Shaogong and instigate him to work together for a great cause. Shaogong uses Lei Yan's trust to develop a poison to kill Lei Yan, while secretly planning to use Yu Heng to subdue Tusu and restore the cause of Penglai. When Fang Lansheng discovers Shaogong's plot, Tusu breaks the seal and goes to Penglai with the others to confront Shaogong. Shao Gong is killed. In the end, Fang Lansheng, Hong Yu, and the others find their own way, and Tusu and Feng Qingxue get together as well.
Related Posts