The Ladder of Love – Ray Cheung, Zhang Meng, Huo Zhengyan, Zou Tingwei
The Ladder of Love is an urban romantic drama directed by Luo Canran, starring Zhang Rui, Zhang Meng, Huo Zhengyan, Dilraba Dilmurat, Zou Tingwei, Zhang Weina, Yang Chengcheng, and Hao Zejia.
The drama tells the story of three college mates, each of whom has embarked on a different journey after leaving school and pursuing their ambitions in the business world.
Details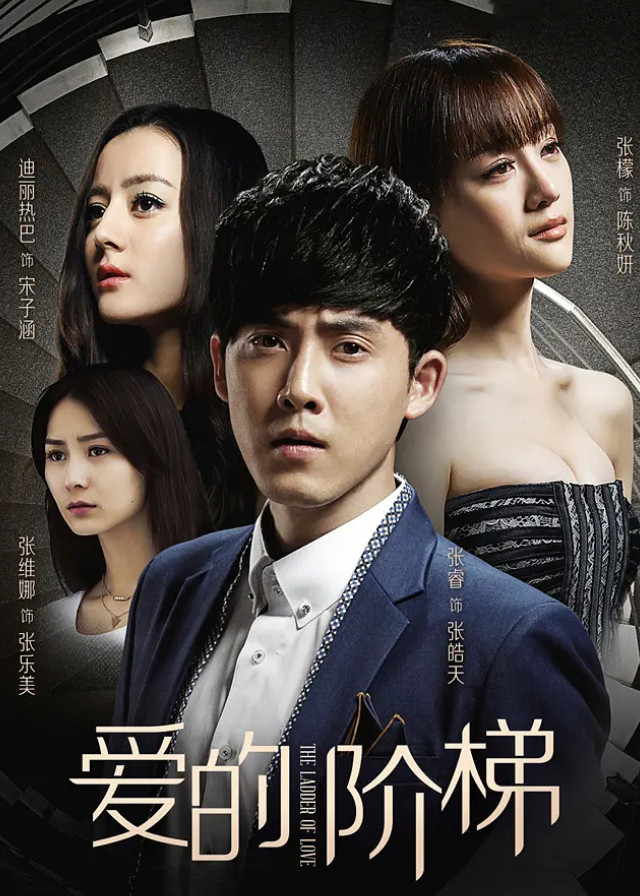 Cast
Synopsis
Zhang Haotian, who comes from an ordinary family, Song Ziyang, who is the heir to the Song Group, and Lu Feng, who is an orphan, are three "brothers" in college.
After saying goodbye to the university, each of them embarked on a different journey to pursue their ambitions in the business world.
Song Ziyang's father, Song Tiancheng, thanks Zhang Haotian for saving his life and invites him to work for the Song Group.
Zhang Haotian's hard work has won the appreciation of Song Tiancheng and the love of his colleague Chen Qiuyan.
Song Tiancheng decides to unite the investment tycoon Chu Zhenhua by marriage for the benefit of his family, while Song Ziyang has a crush on Chen Qiuyan and runs away from home in anger.
In revenge for Song Tiancheng's repudiation, Chu Zhenhua invites Lu Feng to join forces against Song Tiancheng, using Song Tiancheng's secretary Luo Shan and his son Song Ziyang to set a number of troubles to bring Song Tiancheng's family and career into difficulties.
At the critical moment, Zhang Haotian comes forward to resolve the resentment in the hearts of Song's father and son and convinces both Cong Shan and Lu Feng to get Song's group out of trouble, and Chu Zhenhua is punished by the law.
Zhang Haotian's sincere efforts and gratitude have earned him a beautiful love and a successful career.
Reviews
You May Also Like
Related Posts
Chinese Dramas Like The Ladder of Love

Does Dilraba Dilmurat have a Boyfriend? Secret Marriage Rumor Troubled Her Much

Vin Zhang Binbin's Rumored Girlfriend, Who Is His Ideal Type?

Yang Yang, Dilraba: Is It Possible For them To Be In A Relationship In Reality?

Will Johnny Huang And Dilraba Declare Together After The Spring Festival Gala

Luo Yunxi and Dilraba His Favorite Actress on the same stage

Dilraba and Johnny Huang were suspected of being in love, fans asked the studio to disprove the rumor.

Dilraba, Leo Wu Lei Playing A Couple In "The Long Ballad" Led A Hot Discussion On The Net.

Dilraba Dilmurat Photos

Yang Yang, Dilraba: The Wedding Scene Of "Jing Tu CP" Was Exposed In Advance.

Diliraba's Suspected Pregnancy Triggered The Discussion Once Again

The Two Sweet Dramas Starred By Yang Yang, Ding Yuxi, Who Will You Choose?

Dilraba Dilmurat Dramas, Movies, and TV Shows List

Zou Tingwei Dramas, Movies, and TV Shows List

Ray Cheung Dramas, Movies, and TV Shows List