Pandora's Box – Ray Cheung, Joseph Chang
Pandora's Box is a suspenseful science fiction drama directed by Huang Jingfu, starring Ray Cheung, Liu Xueyi, Joseph Chang, He Dujuan, and Michael Miu.

The drama tells the story of Li Tian, a physics student with a passion for science, who gradually steps into a spider's web of unbelievable crimes in search of the truth after his mother is caught up in a bizarre crime in Tokyo.
Details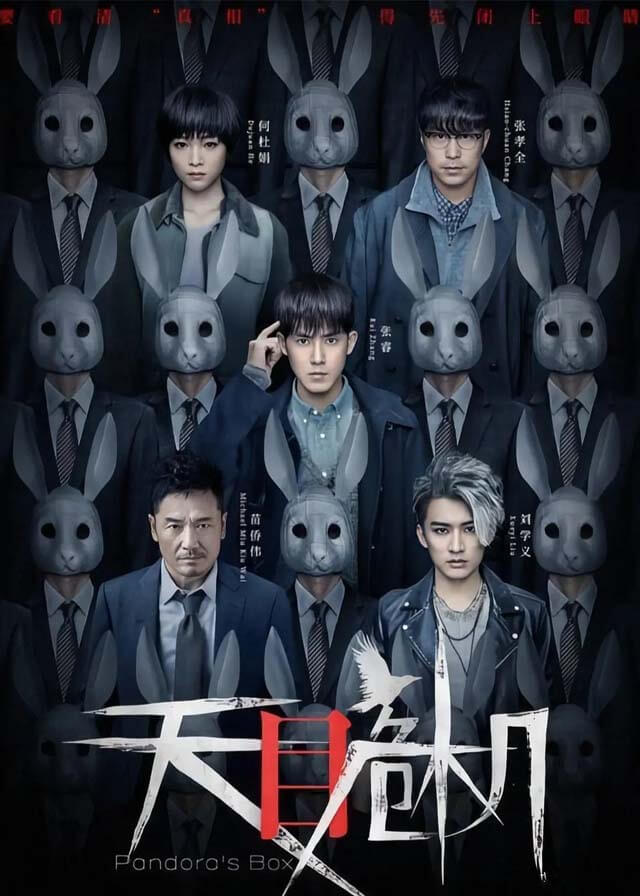 English Title: Pandora's Box
Chinese Title: 天目危机
Genre: Suspense, Sci-fi, Thriller, Crime
Tag: Investigation, Genius Male Lead, Death of a Character, Conspiracy, Teamwork, Death of a Mother
Episodes: 12
Duration: 45 min.
Director: Huang Jingfu
Writer: Huang Jingfu
Producer: Zhong Junyan, Zhou Qiliang
Product Company: H&R Century Pictures, Mango TV, Mango Excellent Media, Guangdong TV Media
Released Date: 2021-08-25
Boradcast Website: MGTV
Cast
Synopsis
Li Tian, a physics genius, is obsessed with the study of "avant-garde science – the power of consciousness". When his mother, the famous musician Mei Xueyan, is involved in a mysterious accident in Japan, Li Tian travels to Japan alone, not expecting to step into an elaborate criminal trap.
Powerful enemies behind the scenes secretly manipulate Li Tian to carry out a series of criminal events using more sophisticated and avant-garde science than his.
In Tokyo, Li Tian meets Zhang Ni, a lively and frank girl, and police officer Shan Qi who is in charge of investigating the case, and they form a detective team.
They find a disabled newspaper reporter, Fu Bujie, who has been tracking the band for years, and learn that the truth is about a huge fire that happened twenty years ago during the band's performance at the Luming Guan, and also about the shocking secret of Li Tian's parents.