Dragon In Jianghu (Dream Makers) – Fan Tiantian, Liu Xin
Dragon In Jianghu (Dream Makers) is a comedy film directed by Liang Jiahao and Wu Yingxiang, starring Fan Tiantian, Liu Xin, Tong Lei, Tian Yuan, Yin Yangming, Wu Qihua, Xiao Xu, Cui Zhijia, Xing Fei, Zhang Xueheng, Zhang Weiwei, Sun Yuandong, Fai Long, De Bo, and Liu Yuting.
Details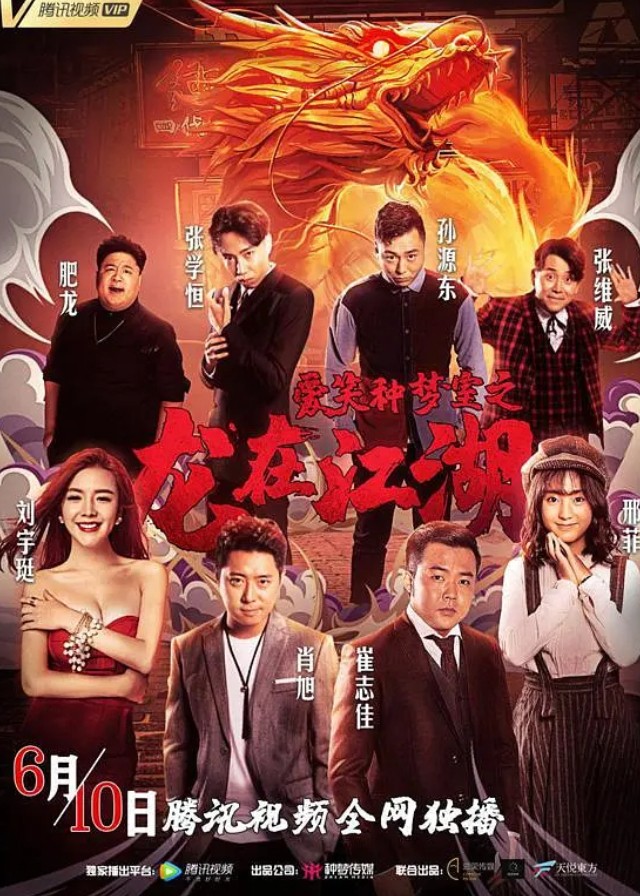 English Title: Dragon In Jianghu (Dream Makers)
Chinese Title: 爱笑种梦室之龙在江湖
Genre: Fantasy, Comedy, Drama
Duration: 70 min.
Director: Liang Jiahao, Wu Yingxiang
Writer: Li Haibu, Meng Qingxun
Released Date: 2019-06-10
Broadcast Website: 腾讯视频
Cast
Synopsis
The Dream Makers have created a new series of service products called "You Are Also an Actor", allowing customers to experience what it's like to be someone else.
Zhang Xiaoyi is an "actor" who believes she has talent but has no natural ability. The Dream Makers gave her the opportunity to be a lead actor, but when she saw her performance on the monitor, she finally realized what her future path should be.
A frustrated daughter wanted to "cure" her father's weakness, so the Dream Makers helped them act out a scene from an old movie. The daughter finally understood that her father's weakness was for the sake of taking care of her.
Tian Fang's dream was to be a "fierce dragon" that could cross the river. The Dream Makers created a performance plan for him to experience the ups and downs of society as a positive social person. After waking up from the dream, Tian Fang decided to live a down-to-earth life.
Reviews
You May Also Like
Related Posts