The Untamed: The Living Dead – Yu Bin, Zheng Fanxing
The Untamed: The Living Dead is an extra film directed by Qiu Zhongwei and starring Yu Bin, Zheng Fanxing, Wang Yifei, Gao Han, and He Longlong.
It tells the story of Wen Ning and Lan Sizhui, who say goodbye to Wei Wuxian and Lan Wangji and go on a "night hunt" together.
Details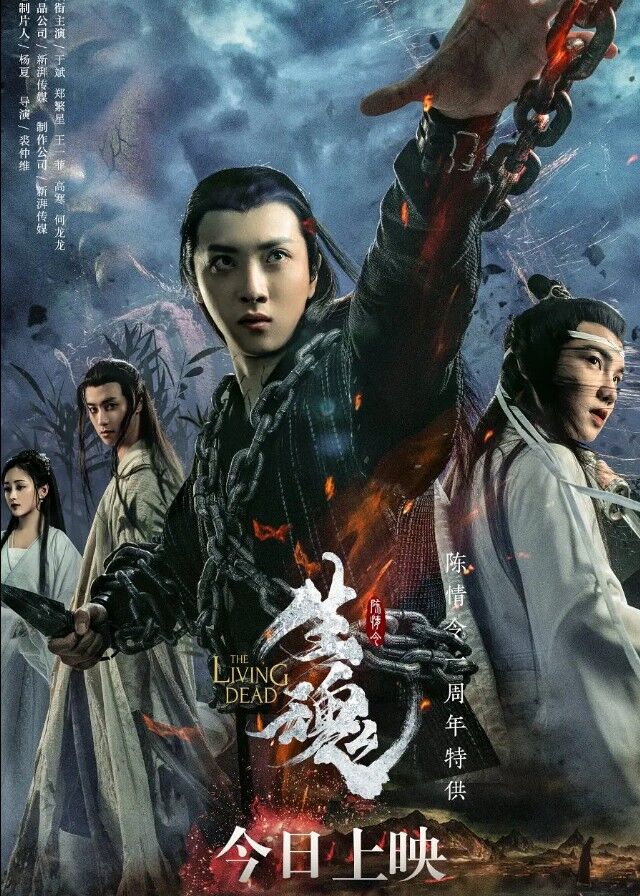 Cast
Synopsis
Near Mount Qishan, there is a city called Fufeng City, once known as the "City That Never Sleeps." Long ago, this city was adorned with vibrant lanterns, making the night as bright as day. However, it is now shrouded in darkness and haunted by the legend of "lighting kills." The protagonist, Wen Ning, arrives in Fufeng City and immediately notices many anomalies. The entire city is filled with the elderly and infirm, presenting a desolate and dilapidated scene. As night falls, Wen Ning deliberately lights a lantern, attracting ghostly figures. Just as he is about to capture one of them, a blue sword light strikes, allowing the shadowy figure to escape. Wen Ning raises his eyes and sees a familiar figure rushing in from the gate—it is his old acquaintance, Lan Sizhui of the Lan clan. Together, Wen Ning and Lan Sizhui join forces and, through relentless efforts, unravel the mysteries, apprehend the mastermind behind the scenes, and bring peace to the people once again.
Reviews
You May Also Like
Related Posts