My Love – Greg Hsu, Zhang Ruonan
My Love is a youthful romantic film directed by Han Tian, led by Greg Hsu and Zhang Ruonan, co-starring Ding Guansen, Yan Zidong, Guo Cheng, and Wang Shasha, with special appearances by Leon Leong and Liu Xun.
The film tells the story of You Yongci and Zhou Xiaoqi, who meet in high school, fall in love as they grow up, and accompany each other through their 15 years of youth.
Details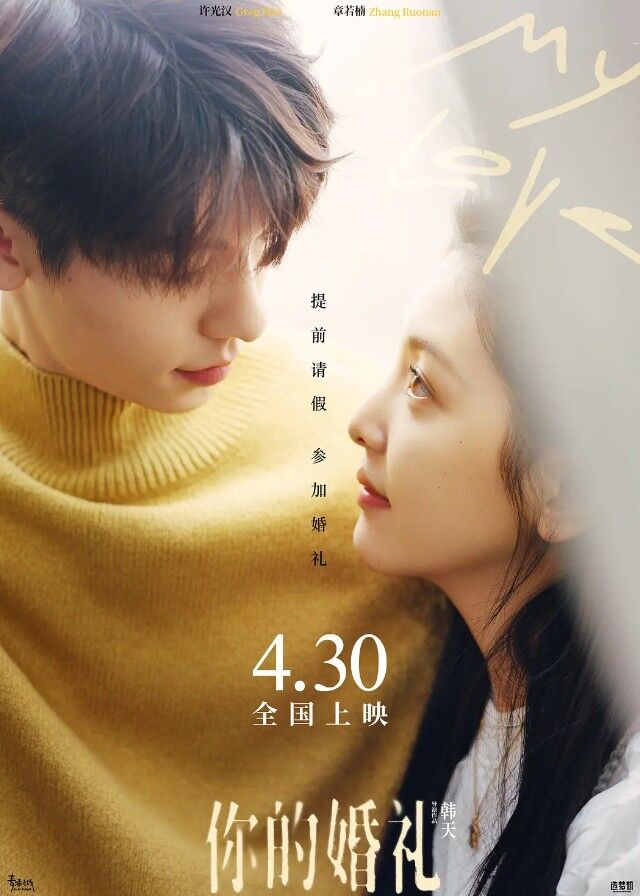 Cast
Synopsis
Swimming prodigy Zhou Xiaochi fell in love at first sight with the new transfer student, You Yongci, during a fight incident. Zhou Xiaochi silently protected You Yongci, but soon after, You Yongci disappeared without a word.
In the following years, Zhou Xiaochi didn't get into college. However, during his time working as a network administrator, he unexpectedly discovered traces of You Yongci. Determined to be by her side once again, Zhou Xiaochi repeated his exams and got accepted into the same university as You Yongci, hoping to continue their "unfinished relationship".
However, their reunion wasn't as sweet as they had imagined. The "timing for love" never seemed to be on Zhou Xiaochi's side, despite his best friends Zhang Fang and others trying everything to help him pursue love. You Yongci already had the company of a senior by her side.
After graduation, the two went their separate ways, but fate brought them together once again. Their lives became a 15-year-long love marathon. You Yongci's wedding became Zhou Xiaochi's coming-of-age ceremony.
Reviews
Related Posts