Moscow Mission – Zhang Hanyu, Andy Lau, Huang Xuan
Moscow Mission is a crime action film directed by Qiu Litao, led by Zhang Hanyu, Huang Xuan, and Janice Man, co-starring Gu Jiacheng, Zhao Bingrui, Bai Na Ri Su, Zhang Benyu, Shang Yuxian, Xu Xiaosa, and Mickey He, with a special appearance by Andy Lau.
Adapted from the "Sino-Russian train robbery" that shocked the world, the film tells the story of the Chinese police's cross-border pursuit of bandits after the case.
Details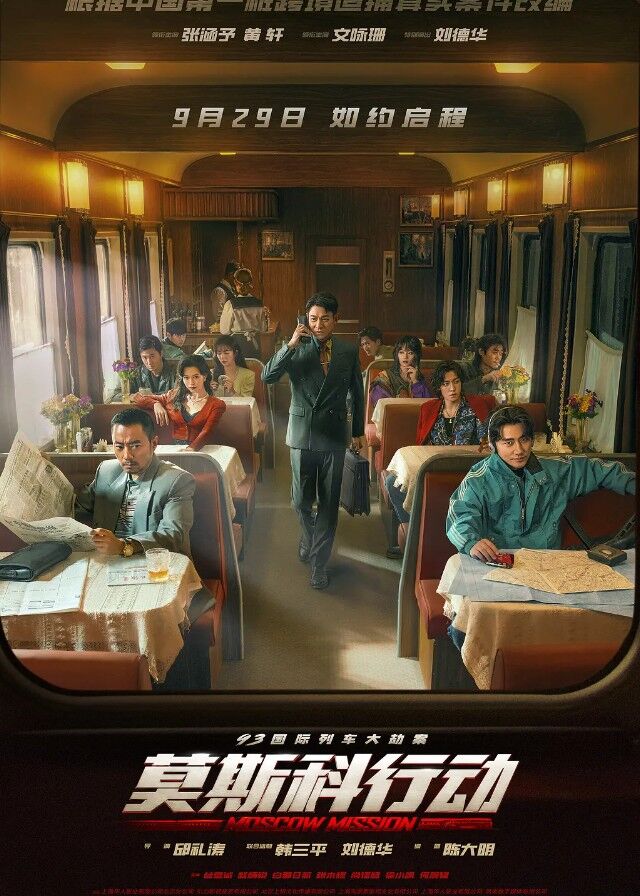 English Title: Moscow Mission
Chinese Title: 93国际列车大劫案:莫斯科行动
Other Titles: Operation Moscow, 莫斯科行动, 莫斯科任务, 莫斯科大劫案
Genre: Action, Crime, Thriller, Drama
Duration: 120 min.
Director: Qiu Litao
Writer: Chen Daming
Producer: Gui Youming, Li Yi, Xu Zhiyong, Ge Tianhui, Wei Shangjun
Released Date: 2023-09-29
Boradcast Website: -
Cast
Synopsis
This film is adapted from a real cross-border pursuit case in China.
In the early 1990s, following the disintegration of the Soviet Union, its economy teetered on the brink of collapse, leading to an extreme scarcity of goods. A large number of Chinese traders boarded the international train K3, which ran between Beijing and Moscow, shuttling between China and Russia. They transported Chinese consumer goods such as clothing, food, and cosmetics to Russia, reaping substantial profits.
On this train, loaded with huge amounts of cash and merchandise, the criminal desires of some individuals began to escalate uncontrollably. Led by Miao Qingshan, a well-organized gang of criminals carried out a series of ruthless robberies on the K3 international train, causing a sensational global uproar!
After the incident, Chinese police officer Cui Zhenhai led a special police team, disguised as businessmen, to infiltrate Russia and initiate a cross-border pursuit operation. During the process, a mysterious man using the Wa Xi Li and a woman named Zhenzhen caught the attention of the police, and a much larger and shocking conspiracy gradually unfolded...
Reviews
You May Also Like
Related Posts